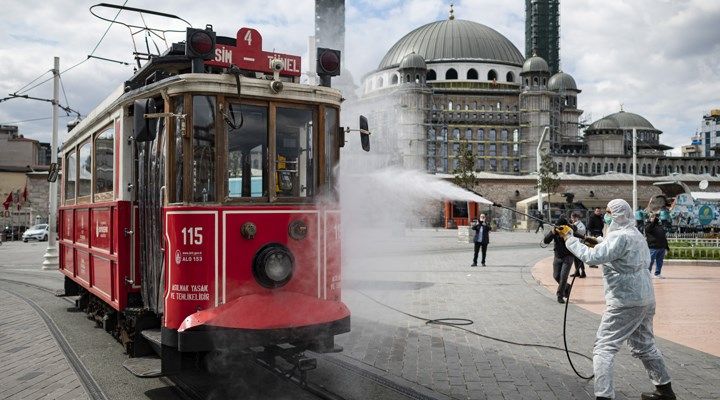 The coronavirus outbreak has affected the whole world. The Turkish government is trying to reduce the impact of the epidemic within the country by shutting off domestic and international air traffic. The uncertain times we experienced and the effect of the epidemic brought many changes in our lives.
The epidemic, which has an impact on our lives, requires new structuring conditions in the real estate sector. In light of the measures taken for the COVID-19 crisis, Istanbul Homes offices will remain closed until further notice. All team members work remotely and are ready to answer all your questions with instant messengers, e-mail, online chat on the website, as well as direct calls.
Thanks to the richness of available behavioral data, our company uses analytics to generate fact-based insights on local and global epidemiological and economic scenarios and the impact of the crisis on the real estate campaign. The chairman of our company, Bayram Tekçe, underlines that difficult times have brought many positive conditions.
Each Crisis Offers a New Unmissable Opportunity
Bayram Tekce has stated; "The sales pressure due to the sudden contraction in demand causes a serious price reduction pressure on construction companies that needs financial liquidity. While this situation increases buyers' bargaining potential, also creates opportunities for investors with high liquidity. On the other hand, the fluctuation of exchange rates brings other opportunities. Property prices in Turkey are based on Turkish Lira. With the exchange rates increase, the prices on USD or Euro has been decreased by 10%, even though the TL prices remained the same. When the sellers' desire to sell their properties for liquidity is added, the market now offers price advantages of up to 20-25%".
We witness that the companies are looking into innovative ways to meet their liquidity needs, such as new sales campaigns and discounts. Contact us to explore hot offer properties in Turkey.
How Can I Buy Property in Turkey when Flights Are Banned?
Istanbul Homes takes some precautions to leave these uncertain times in the easiest and safest way. Our company, which foresees that the face of the real estate sector will change with the restrictions and new steps taken in this direction, has developed a new program called TeleProperty. With Teleproperty, buying and selling real estate will be easier than before! Through this program, you will be able to buy the property you wish without physically being in Turkey. You can reach the details from the TeleProperty page.
Our aim in this way will be to make the practice of communicating with our customers more common and safe, speeding up the existing international real estate market.
In this way, highly targeted decisions can be chosen instead of just one action approach that fits all buyers by fully capturing the digital leap.
Istanbul Homes gives professional service with its team of professionals speaking more than 20 languages and having 16 years of experience in the sector. Since 2004, we have delivered over 1000 title deeds to buyers of 84 different nationalities with Zero Failure. Now we ensure that our customers can buy properties in Turkey without having to leave their homes thanks to TeleProperty. When you come to Turkey, your keys are in your hand!
As always, we will continue to guide and support you. Remain safe and strong until we come together again!