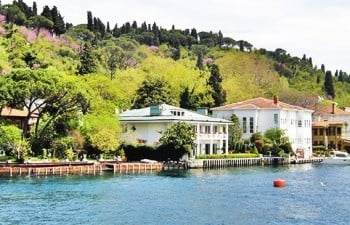 Houses for Sale in Istanbul
As the leading real estate agency in Turkey, Istanbul Homes offers a great variety of houses for sale in Istanbul. You can also find any type of properties that you are looking for in our portfolio including; houses, apartments, commercial properties, and land for sale in Istanbul.
Buying Houses in Istanbul For Sale
Istanbul is one of the most popular destinations for foreign property buyers, holidaymakers, and investors. The historical heritage and scenic beauties of the city, world-famous Turkish cuisine, Turkish hospitality, and the diverse range of facilities that Istanbul offers make the city an attraction point for everybody.
Istanbul is such a great city that you can find anything you are looking for. The city has a huge population and all the amenities that anyone would need in daily or social life such as world-class sports activities, cultural events, night clubs, museums, parks, and so on. Furthermore, education and business opportunities and health services along with the relatively affordable cost of living, attract people to come and live in this beautiful city.
As Istanbul is the most populated city in Turkey and still receiving migration from all over the world, there are numerous Istanbul real estate projects around the city. While a great majority of these projects include apartment complexes, a considerable amount of them is detached and semi-detached villas in compounds. Since Istanbul houses for sale offer more personal space for the residents and have more features, they are preferred by buyers who can afford more than apartment prices. Still, no need to worry! Houses for sale in Istanbul are much cheaper than their equivalents in Europe and North American countries.
Unlike apartments for sale in Istanbul that are mostly built-in high rise apartment complexes, villas in Istanbul are mostly constructed as two to three stories and offer a secluded garden where you and your family can enjoy more personal space. Residents of houses in Istanbul have some privileges such as private gardens and swimming pools, a secure area that their children can play games, 24/7 security services, etc.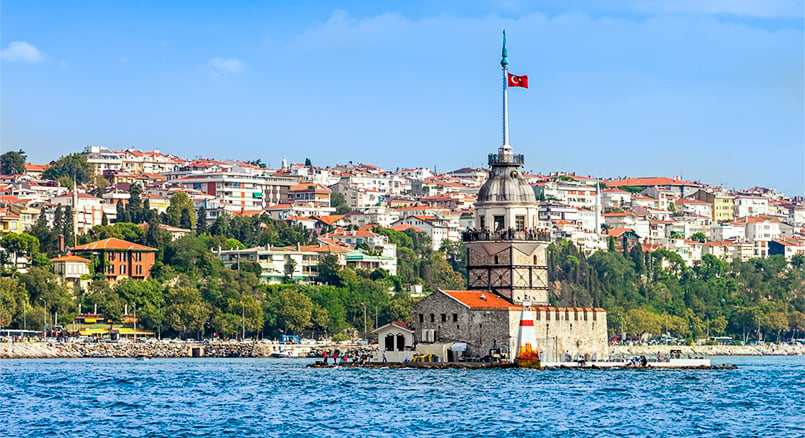 You can see the gorgeous historical mansions around the Bosphorus when making a Bosphorus tour or passing to the other side of the city. These mansions were owned by the statesman and wealthy people in Ottoman times. Today, they are home to the members of high society such as businessmen, celebrities, and artists. Historical mansions in Istanbul have amazing Bosphorus views and enormous interior areas which you will be amazed to live in.
While some people prefer buying lands to build their own houses, a great majority of buyers prefer houses in Istanbul for sale which are newly constructed or under construction. These villas with swimming pools are constructed elegantly down to the last detail.
Buying a house in Istanbul is not a complicated process. However, buying a property is a serious task itself and it is advised to deal with a professional real estate company for such a process. Istanbul Homes has delivered thousands of keys to its happy customers since its foundation. With years of experience, our agents will guide you throughout your property purchasing process and you will be surprised to see how easy it is to buy a house in Istanbul where you do not even speak the local language. You will experience the privilege of dealing with someone who speaks your mother tongue and knows your culture and expectations.
Istanbul Houses Offering Great Investment Opportunities
Istanbul properties are purchased for investment purposes, too. Not only the people who live in the city but also investors from all over the world buy a house in Istanbul. Istanbul properties offer highly profitable investment opportunities with an ever-increasing demand from domestic and international buyers. Many factors bring about such a great demand to the city, some of the most important are as follows;
• Istanbul is at the connection point of Europe and Asia continents.
•The city has an advantageous location for international transportation.
•The city has always had geopolitical importance for world civilizations throughout history.
•Istanbul is one of the fastest developing megacities in the world.
•People from all cultures and religious backgrounds have lived in the city for centuries and this resulted in a peaceful environment for everyone on earth.
•There several educational institutions that offer modern education opportunities to Istanbulites and people from all countries.
•With its great population, Istanbul is a center of business, trade, and manufacture besides being a market for manufacturers and world trade companies.
Further Information
If you are interested in Istanbul real estate, get in contact with us now. Istanbul Homes presents the best properties for sale including apartments, houses, lands, and commercial property in Istanbul. Our professional team of local experts will make the property purchasing process enjoyable for you. Besides professional service, Istanbul Homes offers 100% customer happiness and the best price guarantee to its customers. Contact us for more details and to arrange a viewing tour or to request visual tours.