Property in Turkey with Cryptocurrency Payments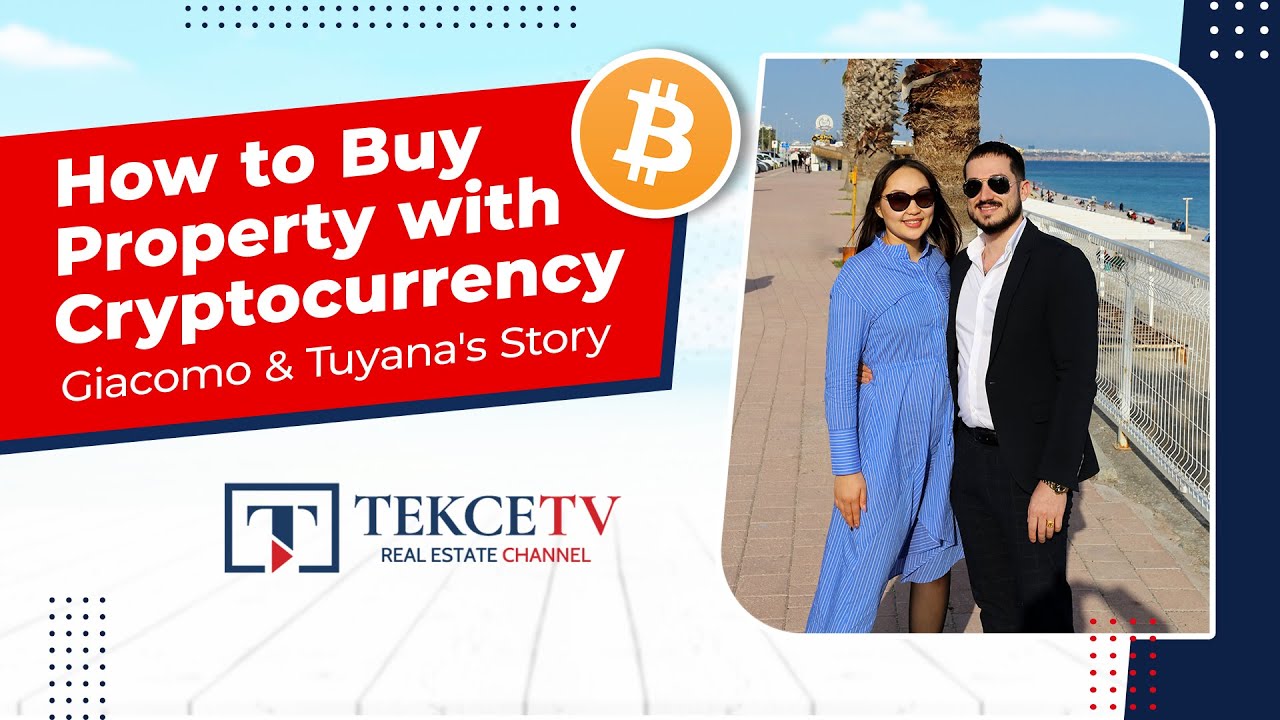 Istanbul Homes offer flexibility and ease of purchase to buyers and investors. You can buy a property in Turkey from Istanbul Homes with Bitcoin and other well-known cryptocurrencies. Paying with Bitcoin is easy, reliable, and fast without transaction exchange loss. Our chairman Bayram Tekçe, has managed the first property sale with Bitcoin in the world in 2017. The process works easily, you pay crypto and bring fiat legally into Turkey.
The process has few clear steps:
1. Choose your dream property
Choose the property best suited for you from our rich property pool.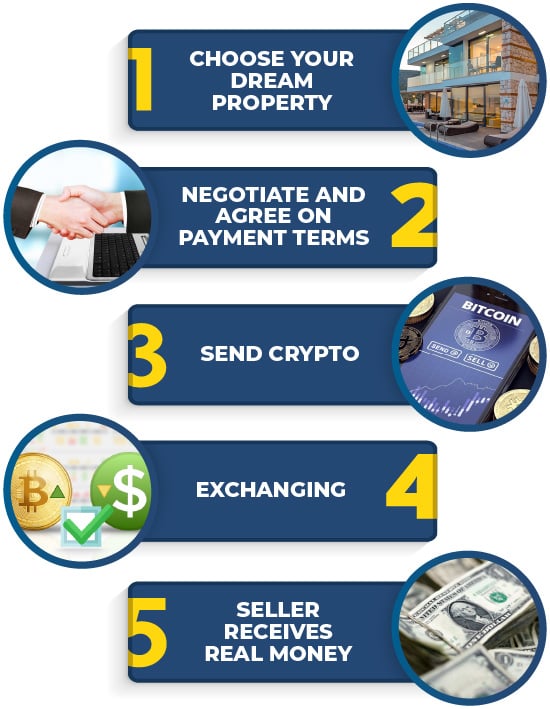 2. Negotiate and Agree on Payment Terms
After choosing your dream property, agree on a payment plan. You don't have to tell the owner that you will pay using a crypto payment method, because whether cryptocurrency or not, we will pay the owner in fiat currency.
3. Send Crypto
Inform your agent that you want to pay in crypto. After we receive your KYC (Know Your Customer) documents, you can send any cryptocurrency Istanbul Homes' crypto accounts abroad to the international digital asset market.
4. Exchanging
We convert your cryptocurrency abroad into fiat currency at the real market price with your permission for timing and exchange rate. After we receive your cryptocurrency in our accounts, you can convert any time you want.
5: Seller receives real money
Your money comes to Turkey through international banks to our accounts. USD swift comes in 2-3 days, EURO swift comes in 5-7 days. After paying money to the seller, you get the title deed.
If you buy a property with Bitcoin through Istanbul Homes, conditions are as follows;
• We are converting the bitcoin to cash only for properties you buy through Istanbul Homes.
Other Cryptocurrencies;
All cryptocurrencies exchangeable on the platforms are welcome. Generally, people pay 60% Bitcoin, 20% USDT/USDC, and 10 % Ethereum. These currencies have the most volume for real estate payments.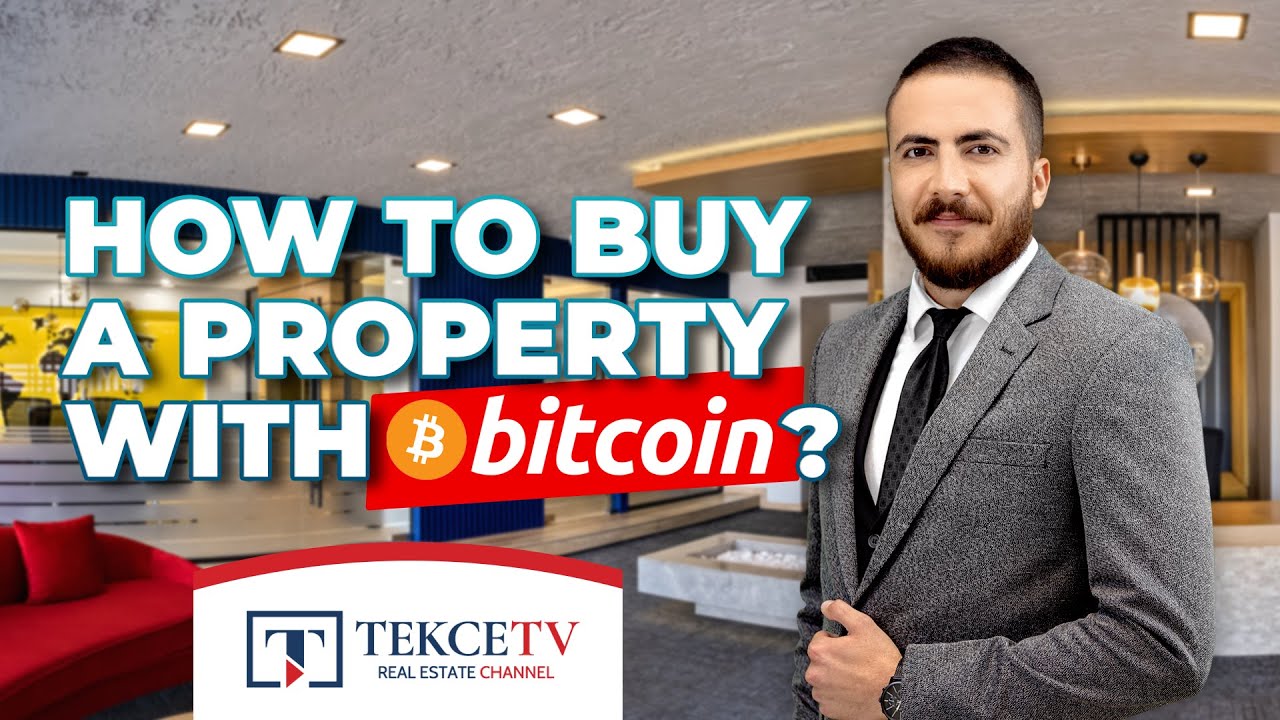 FAQ
Q: Is it possible to buy real estate in Turkey with Bitcoin?
A: Yes. It is possible to buy real estate from Istanbul Homes with Bitcoin.
Q: Can I use Bitcoin when obtaining Turkish Citizenship?
A:Yes. Istanbul Homes ® is a company competent in obtaining citizenship through investment. We have provided Turkish citizenship with bitcoin many times before.
Q: Is it safe to buy real estate with Bitcoin?
A:Yes. After signing the "Real Estate Purchase Agreement with Bitcoin" together, you transfer your Bitcoin according to this agreement. Istanbul Homes does its best for all transactions to proceed transparently and informs you at every step.
Q: Are there any limitations on the types of real estate I can buy with BTC?
A:No. You can purchase any real estate (residential, commercial, and land) from Istanbul Homes with BTC.
Q: Do I have to pay an additional tax if I buy real estate with BTC?
A:No. There is no additional tax when you purchase real estate with BTC. BTC is just a safe way to transfer money abroad.
Q: What is the length of BTC exchange time?
A:The limit of the amount of BTC that can change in one day is 1.000.000 TL. Although it varies according to the sale price of the real estate, this period lasts from one day to one week.
Q: What rates will be used in the BTC exchange process?
A:After transferring your BTC to the Istanbul Homes BTC account, we organize a video chat with you. In this chat we share on-screen, you will see the rates simultaneously and you decide which rate to use.
Q: Can I pay other expenses related to the purchase of real estate with Bitcoin?
A:Yes. You can also pay all the remaining costs with BTC.
Q: What other cryptocurrencies can I use when buying real estate with Istanbul Homes?
A:Other cryptocurrencies you can use when buying real estate from Istanbul Homes are Bitcoin, Bitcoin Cash, Bitcoin Gold, Ripple, Litecoin, Tether, Stellar, and Ethereum.
Q: Can I only exchange crypto money without buying a property?
A: No. Unfortunately, we do not exchange BTC without buying property.
For other cryptocurrencies, you may contact us at +90 212 255 33 55 or visit one of our offices in Istanbul.