A title deed is a document that proves that you are the owner of real estate. When a property is sold in Turkey, title deed conveyance occurs at title deed registry offices. Although this transaction is not complicated, it requires enough knowledge and due diligence.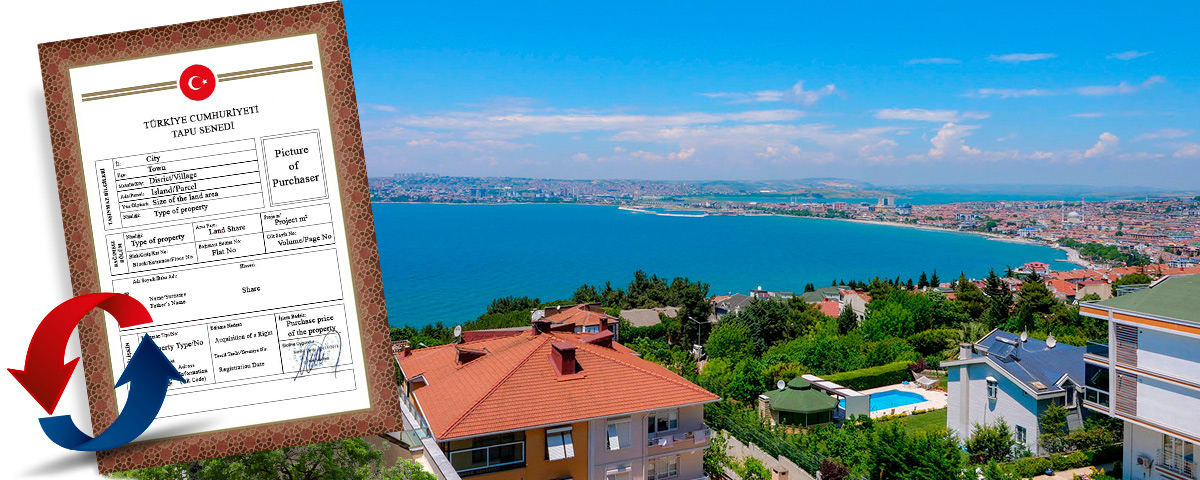 Istanbul Homes follows the title deed conveyance process for its customers as a free after-sale service. With years of experience, we delivered thousands of title deeds without any failure.
Once you have signed all the sales and transfer papers, Istanbul Homes' expert sales agents will forward all the necessary papers to the Title Deeds Registry Office. If you do not name a Power of Attorney, you would need to be personally present for title deed conveyance. At the agreed time, both the seller and buyer (or person acting as your proxy) meet in the Title Deed Office. And the conveyance of the title deed happens in the presence of a sworn interpreter.
The process of title deed conveyance occurs as follows;
• All documents required for title deed conveyance are prepared.
• After filing the papers, all the necessary details will be forwarded to the Registry Office of Title Deeds.
• The buyer pays all the amount on the transfer day, and the office receives possession of the real estate.
Foreigners typically complete the transfer of title deeds in around 3 to 5 days, because of the transfer of money from foreign accounts. After signing title deeds, we help you move utility subscriptions from the previous owner to your names, such as water, gas, and electricity. This is done quite conveniently, efficiently, and easily.
Related Pages:
• Title Deed (Tapu)
• Property Purchasing in Turkey
FAQ
Q: Are there any costs regarding the title deed conveyance?
A: Yes. At the time of the title deed transfer, a buyer will pay the following costs;
• According to the law, the buyer and seller share the cost of a 4% title deed conveyance tax. However, as customs in Turkey, if you do not negotiate before purchasing the property, it is expected that the buyer pays all conveyance tax.
• Appraisal Report Fee
• Circulating Capital of Title Deed Office
Q: Can children get a title deed on their names?
A: Yes, in this case, parents must sign for their children. Also, the child's birth certificate with an apostille is the additional required document in such cases.
Q: Can I choose anybody to be my proxy for the title deed conveyance, or should they be lawyers?
A: Yes. You can give power of attorney to anyone you trust. It doesn't have to be a lawyer or solicitor.
Q: Is the title deed conveyance process different when I buy the property for Turkish citizenship by investment?
A: Normally you can sell your property anytime after you buy it. However, when you buy for Turkish citizenship, you can no-sell your property within the first three years, and this will be stated on the title deed conveyance papers.
Q: What does a "title deed with hypothec" mean?
A: Hypothec is used when the buyer has a debt to the seller. It secures the seller's due by using the property as an assurance.
Q: What happens to my property after my death?
A: All properties are freehold in Turkey. You do not own property only for a period of time. In other words, you and your family will keep the ownership rights of your property unless you decide to sell it. Following your death, your family will inherit your property.
Q: Does Istanbul Homes charge me for title deed conveyance service?
A: No. Istanbul Homes assists you with the title deed conveyance as a free after-sales service.