TeleMortgage in Turkey | Online and Easy Mortgage
Property purchasing is considered to be one of the best investment options. If you have money to spare what's better than investing in something that gets increased value over time, like a house or a commercial property? Investing in a property in Istanbul has multiple advantages, you can see these advantages on our "Reasons to Invest in Istanbul Property: Turkey's Prime Property Market" page here.
Buying a property abroad can be an intimidating process for foreigners because of the complicated procedures. The language barrier and confusing legal procedures are the main issues foreigners may have to deal with the process. As Istanbul Homes ® we are ready to assist you in every step of this process with our before and after-sale services. We promise a smooth sale process with our zero failure policy, even buying from afar with the TeleProperty ® system as well! And now we are happy to announce our brand new TeleMortgage system, removing the need for you to be here in person for mortgage applications!
What is TeleMortgage?
Financing is one of the most important parts of the sale process. Thanks to Turkey's advantageous inflation rate, using a mortgage in Turkey is making your investment more profitable than using your savings. The mortgage allows you to create a monthly payment plan prepared especially for you with a reasonable interest rate.
Istanbul Homes ® offers its customers a privileged system called TeleMortgage ®. The TeleMortgage system allows foreign property buyers to complete their mortgage application process on their comfy sofas. You can send required documents without spending money to travel expenses such as overpriced plane tickets and hotel reservations. You can hand over KYC (Know your customer) documents when you arrive in Turkey.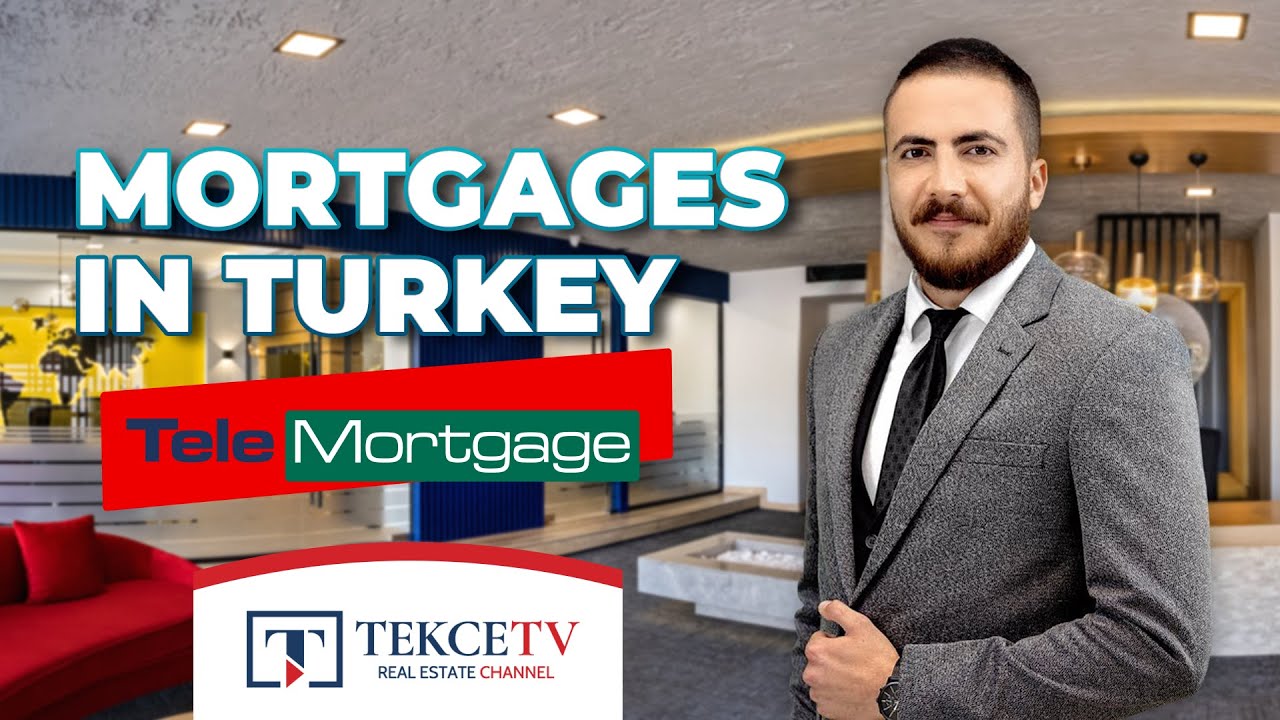 What Are the Advantages of the TeleMortgage System?
TeleMortgage system allows you to start the property purchasing process by providing the money of the sales price. The system offers various advantages such as;
Opening a bank account to complete the financial transactions during the process,
Applying to the mortgage fast and easily,
Deciding on which currency you want to use such as TL, USD, and Euro,
Being exempted from the RUSF (Resource Utilization Support Fund) and BITT (Banking and Insurance Transaction Tax) payments,
Financing between 50% and 100% of the appraisal value of the property,
Creating a payment plan according to your provision with monthly payments up to 84 months,
Reviewing monthly profit rates.
How Does TeleMortgage System Work?
Have you decided on your dream property after your online viewing tour with TeleProperty ® accompanied by our experts? Then it is time for your online Mortgage application! There are only 3 steps to follow during the procedure:
After agreeing on the terms of sale and finalizing the price of the property with the seller, send us the documents required from you.
We will complete your Mortgage application on your behalf. You can learn results within 24 hours and get your money.
After your arrival in Turkey, you can sign KYC (Know Your Customer) documents you bring with you.
Required Documents for TeleMortgage Applications
ID (Approved passport)
Tax Number (For more information about how to get a Tax ID Number, you can visit our related page)
Address certificate
Income statement (Payrolls of the last months)
If you found your ideal home, take an online viewing tour with us by TeleProperty ® and we can start the purchasing process with TeleMortgage ® after you made your decision. Congrats, now you own your dream home. Call us now to get an appointment!
FAQ - Frequently Asked Questions About TeleMortgage
Q: Can I get a Mortgage loan from a Turkish bank?
A: Yes. Foreigners can apply for a mortgage loan when buying a property in Turkey.
Q: Who can get a mortgage from the banks in Turkey?
A: Anyone from any nationality may benefit from a bank loan in Turkey. The buyer must have a regular income that can be proved and be over the age of 18.
Q: Which banks may I get a mortgage loan from?
A: You can get a mortgage from almost all of the banks in Turkey, but you should consider interest rates before making your decision. Istanbul Homes assists you in the best options by checking the current interest rates.
Q: Is it advantageous to get a mortgage in Turkey?
A: It depends on the interest rates of a mortgage in Turkey and your country. It would be more advantageous for you to get a mortgage loan if the interest rates in your country are in better condition. In Turkey, the interest rates are higher than most of the other countries since the inflation rate is relatively high.
Q: How can I apply for a mortgage loan with TeleMortgage?
A: Once you decided on a property to buy, you can contact us for more information and an online viewing tour with TeleProperty. After agreeing on the terms of sale and discussing the price of the property, you may send us the required documents mentioned above. We start the application process for you, within 24 hours you will be informed about the results. You can sign KYC (Know your customer) documents after your arrival to Turkey.
Q: Which documents I need to send to complete the application with TeleMortgage?
A: Required documents are; ID (approved passport), Tax number (You can learn how to get a tax ID number from our related page), Address certificate, and income statement (Payrolls of the last months).
Q: Do I need to visit Turkey for each application?
A: No! Our TeleProperty ® and TeleMortgage ® system allows you to create an online viewing tour and apply for a mortgage loan from your sofa in your home abroad.
Q: What are the installment options?
A: Installment dates vary between 60 and 84 months. It can be arranged as 24 or 36 months if you prefer.
Q: What are the interest rates for a mortgage loan in Turkey?
A: The interest rates of foreign currencies are between 5% and 7%. Turkish Lira's interest rates are between 11% and 15% annually. The banks in Turkey prefer to supply the mortgage in the same currency as your income.
Q: What percentage of the sales amount Turkish banks cover with the Mortgage loan?
A: Banks in Turkey supply mortgage up to 50-100% of the sales price of the properties for foreign buyers.
Q: Can I get a mortgage for an under-construction property?
A: No. But some banks may offer mortgages after 70-90% of the construction is completed.
Q: Can I get a residence permit if I buy a property with a mortgage?
A: Yes. Bank credit helps you to finance your property purchase. You can get a residence permit even if you buy the property with bank credit.