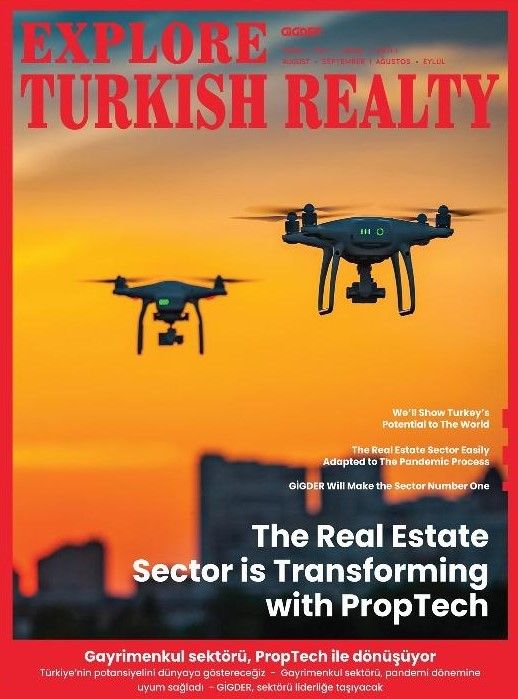 Explore Turkish Realty the digital magazine of Real Estate International Promotion Association (GIGDER) has been published! The magazine aims to bring together the most accurate and current information related to the real estate sector for the followers of the industry.
GIGDER is a non-governmental organization that works to regulate and institutionalize the Turkish real estate market by producing sustainable policies and to make real estate one of the most important export resources in Turkey.
The association, of which Bayram Tekçe, the founder of Tekce Overseas Gayrimenkul AŞ, is one of the founder members, has launched a digital magazine that will serve in parallel with all these missions and will be published every two months. "Explore Turkish Realty" magazine published in English and Turkish languages aims to share the most accurate and up-to-date information, innovations, and news about the real estate sector and related issues such as health, tourism, and education. By giving the needed information about life in Turkey is thought to contribute to real estate sales.
The most important missions of the magazine stand out as follows;
• To increase the awareness of the international real estate industry,
• To serve the possible cooperations
• Attract investors to Turkey from different regions.