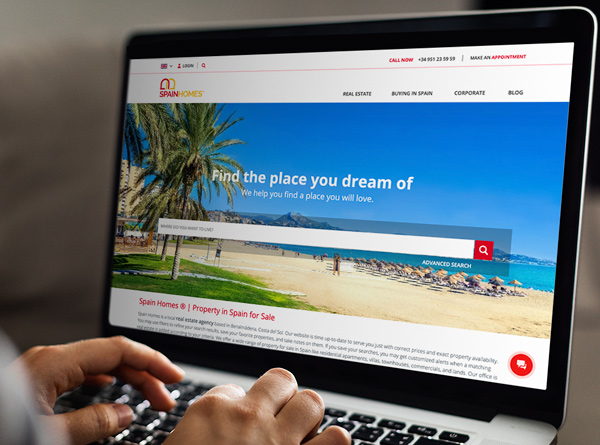 As Tekçe Overseas AS, we are excited to introduce our new Spain Homes' website to you. After opening our website in May 2019, we have improved it with a newly modernized layout for one of our company's most important brands, Spain Homes ®. We focused on making it easy to navigate with clear real estate lists, a beautiful layout, and a user-friendly design for the best user experience. As a result of hard work, we have completed this great process with a creative and successful team in a short time.
Find Your Dream Home with The Fastest Real Estate Website of Spain in 9 Languages
Spain Homes's website is now ready to discover in 9 languages in order to reach out to more people over the world who want to buy dream home in Spain. There is a wide range of properties from Spain's main attractive regions.
Now delight in our newly improved website to get more information about Spain's real estate market and to discover top of real estate trends easily.
As the leading real estate company of Turkey, Tekçe Overseas AS is on the way with dedicated its main purpose which is being the global leader of the market. We're continuing to shape the real estate market with new brands and new faces by expanding borders.
Find the real estate in Spain you dream of, check it out now https://spainhomes.com