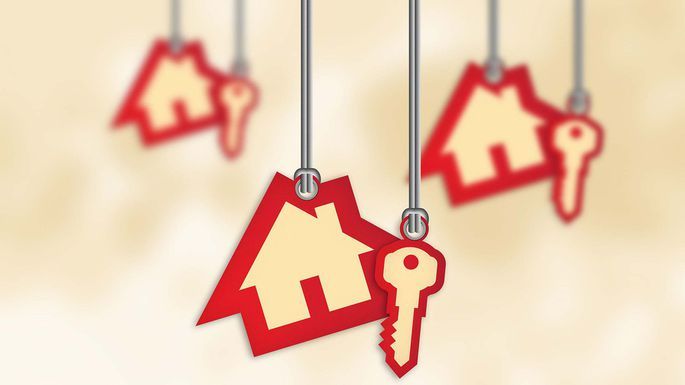 All experts agree that real estate is the best long-term investment to make, and the Turkish property investment market is no exception. Many foreigners have flocked to take advantage of low prices, new builds, and the potential for capital appreciation.
However, as a second homeowner, there may come a time, when you wonder if it is better to rent out property or sell it and invest the money somewhere else. Some expats living in Turkey have sold up, deposited the money in a high-interest savings account and use that to pay their rent, utility bills and other day-to-day living costs.
It sounds attractive but worth remembering is that while these expats are not tapping into their financial investment portfolio, neither are they are making any long terms gains. Base your decision on whether to sell or rent on current market conditions and what makes the most sense financially.
Selling Points to Consider
1: Market Availability
In most areas of Turkey, mass availability is keeping house prices down. In some places like Istanbul, new build constructions captivate the market, hence despite the age and conditions of resale homes, they dominate the price index.
Other towns like Kalkan, have less land available for construction. Thus re-sale homes dominate the market, and the higher price bracket shows the lack of availability. If you are not satisfied with your home's current value, it might be worth renting out and weathering the market until values increase.
2: Capital Gains Tax
In Turkey, selling the property before five years of ownership incurs capital gains tax, on profit made between the buying and selling prices. In cases, where the owner makes a gain of 70.000 Turkish Lira or more, the burden is as high as 35%. In Turkey, it is worth waiting out the five years before selling.
Renting Out Your Home: Points to Think About
1: Market Demand
Business Insider listed Turkey as the 25th best country for foreigners to buy a rental property and make an income from it. They estimate rental yields of 3.62% but in a few holiday coastal resorts that can reach as high as 5%.
Look at the market and see if there is a demand. In many Aegean and Mediterranean coastal resorts, renters struggle to find homes long term because landlords make more money from holiday rentals. However, in Istanbul, you have better chances of finding long term renters because it is a business and education hub.
2: Can You Handle Being a Landlord?
Being a landlord takes patience, people skills and on certain occasions, much time out of your day. Renters often have high demands, you incur expenses from upkeep and maintenance, and while cleanliness is everything, some renters leave homes in need of urgent repairs and decoration. Should you rent to holidaymakers, marketing, emails, and property management are core skills to have.
3: Paying Tax
Much the same as any other income, landlords in Turkey must register and pay tax. Bottom earnings are tax-free, and you can still claim expenses. However, you must sign up to the GIYKIMBIL system, declare everyone living in your property, organize and notarize formal contracts, and use an accountant to handle financial affairs. Being organized, pro-active, and excellent financial management are much-needed skills that landlords should have.
Contact us if you want to sell your property in Turkey. We need as much information as possible including the expected selling price, address, copies of the title deeds, and contact information. Alternatively, to speak with an experienced sales representative who can give more advice about making Turkish property investments work, call us today.