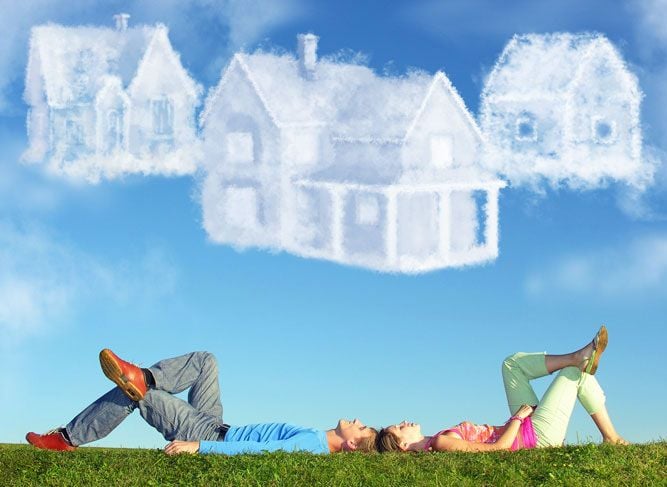 Every year, increasingly more foreigners are looking at Turkish property to get their foot on the international real estate ladder. The market does have a competitive edge over other countries including a more streamlined buying process, attractive prices per square meter, and a huge portfolio of resale, new and off-plan apartments, and villas in many locations across the country.
Obviously though buying real estate in Turkey for the first time is a daunting process, especially when you don't speak Turkish, have little cultural knowledge and are unfamiliar with destinations and places.
Don't worry, because here at Istanbul Homes, we have a large foreign client base who are all happy with their purchases and as well as guiding you through buying; we also have some useful tips for first-time buyers.
The first thing to decide is where in Turkey to buy a property. Some areas are more popular with foreign buyers than others and for good reasons.
Mediterranean Turkey
Stretching along the entire southern coast, Mediterranean Turkey includes many districts of which Antalya and Fethiye are favored by buy-to-let investors looking for holiday rental income and potential expats who want to live in the country permanently.
British and European buyers tend to prefer these areas. As well as the main city center, Antalya breaks down into separate towns of Alanya, Side, Kemer, Belek, Kaş, and Kalkan. The latter is renowned for its luxury, upmarket villas while Belek is a haven for golf properties.
Meanwhile, Brits especially love Fethiye which includes the main city center and smaller coastal resorts called Çalış beach, Ovacık, Hisarönü, and Ölüdeniz.
Aegean Turkey
Three towns stand out as hotspots for foreign buyers in the Aegean. They include the cruise ship port of Kuşadası, close to the ancient ruins of Ephesus, and its neighboring town of Didim, which has a large British expat community, hence its nickname little Britain. While further south, the Bodrum Peninsula, a major hub of the Turkish Riviera delivers up desirable locations such as upmarket Yalıkavak or traditional Gundogan.
Istanbul: Turkey's Biggest City
Istanbul is undoubtedly the king of the Turkish property market. Its vast range of neighborhoods is undergoing urban regeneration as new, modern homes with social community facilities dominate the real estate market. It is also upgrading its transport infrastructure, and as a crucial hub of business, tourism, economy, education, and finance in Turkey, it attracts foreigners from all over the world.
Scenic Bursa and Yalova
Bursa and Yalova are latecomers to the Turkish real estate market, yet their popularity over the last three years has soared. Whereas Aegean and Mediterranean Turkey attract Europeans, Bursa and Yalova are adored by Middle Eastern nationalities who find many cultural similarities. The areas are also extremely scenic and ideal locations for families.
3 Tips for Buying Turkish Property for the First Time
1: Use an Agent, Lawyer and Translator
It is not compulsory in Turkey to use an estate agent or lawyer to buy property, but we strongly recommend it. Our jobs as estate agents include helping clients find the right property and walking them through the buying process until they receive their title deeds.
We also give aftersales service and can recommend trustworthy lawyers. By law, if you are not a Turkish citizen, you also need to use a licensed and certified translator of which we can help with as well.
2: Why Do You Want to Buy the Property?
If you are looking for a buy-to-let income, buying a home in the middle of a district with no tourist facilities is a foolhardy endeavor. Likewise, if your dream is to live out your retirement in Turkey, make a checklist of desired attributes in a home such as a garden, separate kitchen or spacious balconies.
If you are looking for maximum capital growth on your investment, the off-plan property will be more suitable than a resale home. Your reason for buying plays a large part in figuring out which property is suitable for you.
3: Take Advantage of Incentives to Save Money
The Turkish government is welcoming foreign buyers with open arms and several incentives. They have already simplified the buying process which means foreigners get their title deeds quickly and easier than ever before.
However, buy Turkish real estate with a value of 1 million USD, and you automatically get Turkish citizenship, and individual foreigners are eligible for VAT exemption. Find out how to get it here.
Here at Istanbul Homes, we offer numerous incentives to our customers including discounted off-plan prices, payment terms ranging from 12 to 48 months and we now accept Crypto-currency for specific Turkish homes on the market.
Find out more about buying Turkish property for the first time and how we can help you in this life-changing endeavor, by contacting us today via email, telephone or by dropping into one of our offices all over Turkey.