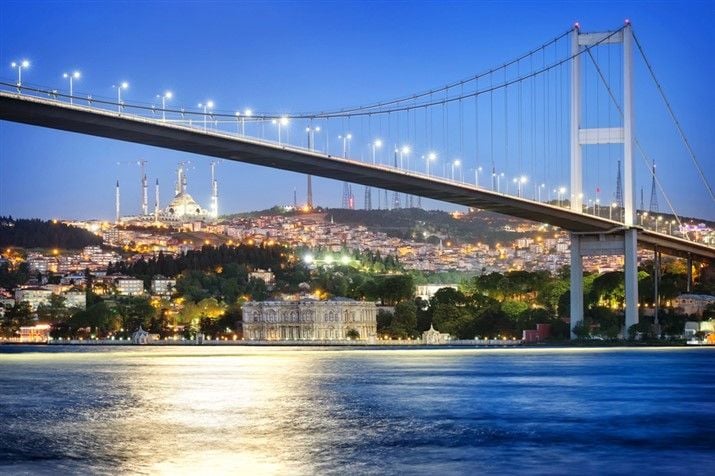 For foreigners, deciding where to buy property in Istanbul can be a conundrum given it is Turkey's largest city that includes 39 governing districts, and hundreds of smaller neighborhoods. Each of them boasts of something special, whether it is a family-friendly environment, a vibrant nightlife scene, or cheap apartments ideal for first-time buyers to the Turkish real estate market.
Your lifestyle and budget play a large part in choosing an area that suits you best. Some places are known for their cheap apartments for sale while others specialize in luxury villas that sell for millions of pounds.
Another factor to consider is your purpose for buying. Investors looking for a rental income would do well to look at touristic neighborhoods or business districts. Buyers of commercial property need space in high-traffic areas, while someone looking to move and live in Istanbul all year round, needs a spacious home close to amenities like transport links, banks, and shops.
In this article, we look at places that are driving Istanbul's real estate market. The areas that are popular and offer long term capital appreciation. Some districts attract buyers more than others because of local council projects that are modernizing transport and social amenities.
While other places like the Bosphorus attract attention because of their prestigious status, however, if you are looking at apartments and villas for sale in Istanbul, but are unsure of the best place, speak to one of our real estate agents.
They do a lot more than sell houses. As locals, their expert knowledge of neighborhoods ensures they can match you with an area that matches your budget, lifestyle preferences, and reasons for buying.
Where to Buy Property in Istanbul: Prominent Places?
1: Bağcılar: Green Parks and Strategic Location
This working-class district in European Istanbul has risen the ranks of desirable places to live thanks to its strategic location near the major TEM and E5 highways. Its name means "vine-growers", but its significant contribution towards the economy revolves around cars, printing, media, and textiles. In recent years, the local council has also strived to provide more green spaces for residents with the construction of many parks and tree planting projects.
2: Küçükçekmece: Lakeside Properties
Kucukcekmece makes a roaring trade because of its position to the Basin Express, a fast-growing area in Istanbul's real estate market. It is also near the planned canal route, one of the city's mega-projects that bring in investors from all over the world, but for buyers who want a holiday or permanent home, the large lake is a massive lure.
The Halkali neighborhood is one of 26 districts offering a wide range of shopping, leisure, and entertainment facilities. Apartments and villas for sale in Kucukcekmece offer an affordable price and the Marmara Sea views are other benefits of buying in the area.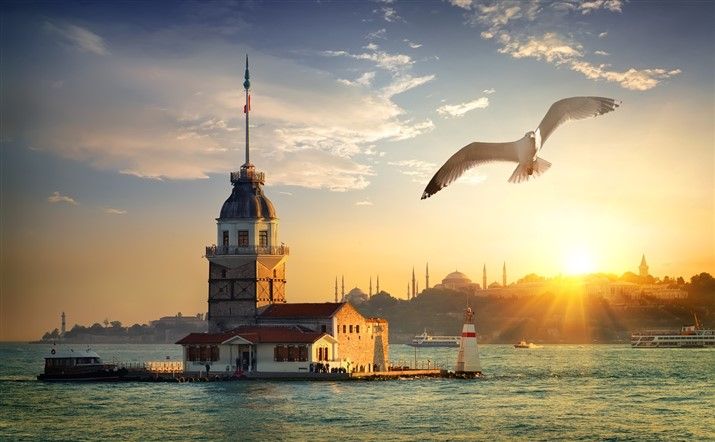 3: Coastal Beylikdüzü
Careful urban planning, a 12-kilometer coastline, masses of green areas, and a family-friendly environment are attracting property buyers to Beylikduzu in European Istanbul. Another reason to look here is its extensive portfolio ranging from one-bedroom apartments to five-bedroom luxury villas.
Well respected for its university education establishments, Beylikduzu also makes an art out of leisure and pleasure pursuits like the Perla Vista Shopping mall with dining and entertainment centers.
4: Apartments and Villas for sale in Esenyurt
Esenyurt is enjoying a revival thanks to many off-plan developments with on-site facilities. Other factors driving its popularity include excellent transport links, and an affordable price per square meter, which enables first-time and budget house hunters to still buy their dream home.
Many working professionals like this place and commute into the heart of the city. The portfolio includes many apartments and villas for sale in 20 smaller neighborhoods. Esenyurt also does shopping malls in style with a wide range to choose from including Torium, Akbati, and Eskule
5: Buy Real Estate in Başakşehir
Basaksehir is one of the fastest-growing regions, thanks to the high number of foreign property buyers, who choose the area for their long-term investment plan. Sitting just 30 minutes away from the new airport, it is also within an hour's drive of Sultanahmet and Taksim, the hearts of the new and old parts of Istanbul. Shopping malls include Olimpia, Metro, Arterium, and Terasium, while children's attractions include Jurassic Land, Babalou making this an excellent destination for families.
How to Buy Property in Istanbul?
If you are wondering where to buy property in Istanbul, call or message us or drop into our office in the Zeytinburnu district to chat with an experienced, local agent about prominent and ideal communities. You can also browse our Istanbul real estate portfolio, and if any home catches your attention, use the chat messaging feature to find out more information.