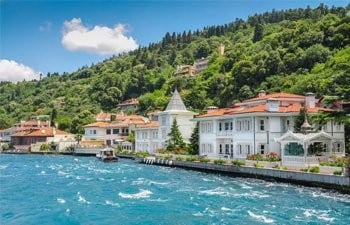 Apartments for Sale in Istanbul Adalar
Istanbul Homes offers splendid apartments for sale in Istanbul, Adalar. Buying an apartment in Adalar is a dream for both Istanbulites and anyone in the world. Continue reading to learn more about life in the gorgeous Princess Islands.
Adalar Apartments for Sale in Istanbul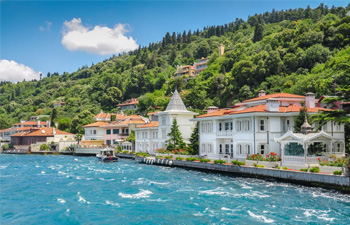 The word Adalar means "Islands" in the Turkish language, and Adalar district refers to the world-famous Princess Islands in Istanbul. Adalar is accessed by the ferries regularly departing from Bostancı, Kadıköy, Kartal, and Kabataş. In the summer season, additional departures are scheduled from Bakırköy, Avcılar, and Pendik.
Being easily accessible from the central districts of Istanbul is a great advantage for the residents of Adalar since this makes it possible to reach all amenities of the megacity. Princess Islands are within a 90-minute voyage distance from Istanbul. This means you can make a day trip to Istanbul to do shopping, attend cultural events, watch a sports competition and get back to your peaceful life the same day. In short, Adalar offers a life close to all amenities of a megacity and a tranquil life together. From this aspect, places like Adalar can be rarely found not only in Istanbul but also in other megacities in the world.
Today, private moto vehicles are not allowed in the islands. Residents of Adalar and tourists walk, ride bikes, or take horse-drawn carriages in Adalar. Thanks to this, Adalar offers a quiet ambiance and peaceful life far from the noisy environment of megacity Istanbul. Adalar receives many tourists every day. Seeing Adalar is one of the top activities for all tourists visiting Istanbul.
The tranquil environment and the feel of Adalar are so inspirational that many poets and authors lived in Adalar while they were working on their masterpieces. Today, some of these people's houses are turned into a museum and awaiting the visitors.
It is a privilege to buy an apartment in Istanbul Adalar since the population is low enough to live a peaceful and secluded life. Besides, because the number of new constructions and properties for sale in Adalar are limited, these properties gain great value day by day. This makes it very charming also for real estate investors from all over the world.
Some real estate buyers purchase flats in Adalar for sale as a second home while some people, especially retirees, buy these flats for tranquil long-term living surrounded by nature and the great sea view.
Further Information
Istanbul Homes offers Adalar apartments for sale at the best prices. If you want to buy a flat in Istanbul Adalar, contact us today for more information and to arrange a viewing tour.