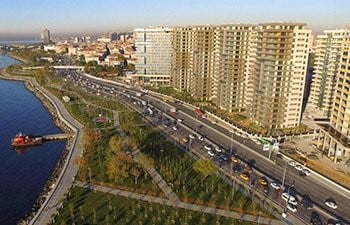 Apartments for Sale in Istanbul Bakırköy
Istanbul Homes presents eye-catching apartments for sale in Istanbul Bakırköy. You can also buy all kinds of real estate for sale in İstanbul Bakırköy through Istanbul Homes and get professional service.


The Best Investment Option: Apartments for Sale in Bakırköy
Bakırköy, one of the oldest districts in Istanbul, is located on the European side of the city. As the area is located on the sea coast, Bakırköy was a popular summer resort that had great palaces and churches in the past. Being an important location for different empires throughout history, there are many historical artifacts that attract tourists. Today, Bakırköy is a densely populated area that has thousands of residents, many business offices, and manufacturing sites.
Today's Bakırköy district has an upper-middle-class population and is mostly covered with residential buildings. Flats in Istanbul Bakırköy comprise an important part of the residential buildings in the area. Bakırköy apartments for sale are mostly bought by families in the area. Additionally, most real estate investors prefer this area for their investments and buy an apartment in Istanbul Bakırköy to rent it out to university students, families, and people of the area. Furthermore, it is also a good investment to buy an apartment and resell it for the earned value after some time.
New flats for sale in Istanbul Bakırköy are mostly situated in apartment complexes. In the past, an apartment building would only mean separated apartments in the same building and only a few of them had elevators as an additional facility. As technology has developed and buyers' expectations have changed, constructors have also changed their architectural styles and added facilities to their recent works.
Different from former apartment buildings, today's apartment complexes offer many superior facilities to residents such as indoor car parks, swimming pools, saunas, gyms, and etc. Besides, apartments in Bakırköy have fascinating sea views that make it a dream to own one of them for buyers and families. All these facilities attract domestic and international buyers and this, naturally, increases the sales value of these flats day by day. Still, buying an apartment is much cheaper in Turkey than in most western countries. Also, buying a property in Turkey is easier and less time-consuming than in other countries. These factors add a plus value to apartments in Bakırköy both for family living and investment.
For More Information
Apartments in Bakırköy for sale offer great investment opportunities for investors and comfortable life for family living. Contact us today for more information and to arrange a viewing tour.