Bayrampaşa Apartments for Sale in Istanbul
Istanbul Homes ® offers apartments for sale in Istanbul Bayrampasa. Besides apartments, you can buy all kinds of properties for sale in Istanbul, Bayrampasawith Istanbul Homes.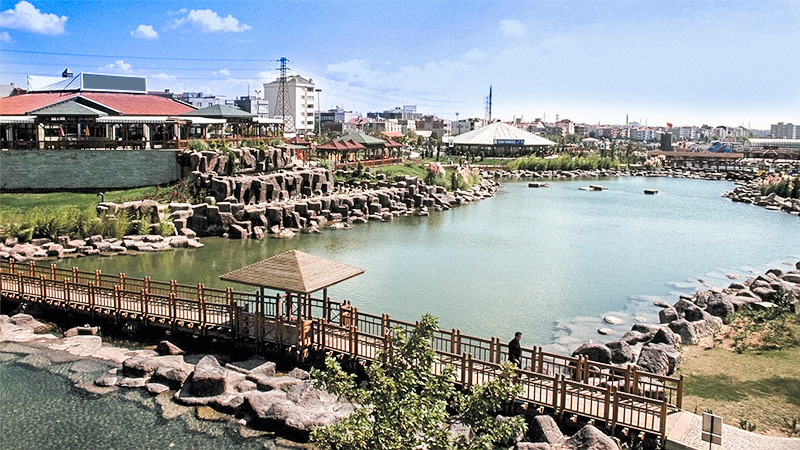 The Heart of Istanbul's Industrial Activities: Bayrampaşa
Bayrampasa is a district of Istanbul, located on the European side of the city. The district was named after an Ottoman grand vizier, Bayram Pasha, who lived in the 17th century. As it was famous for its agricultural products in the past, especially artichokes, there is a famous artichoke statue within the borders of the district today which has been the symbol of the area.
While agricultural activities were the mainstay in the area for years in history, today Bayrampasa is the heart of Istanbul's industrial activities. In this respect, Bayrampasa plays an active role in the economic growth of the megacity, Istanbul.
Although it is named the Esenler bus terminal, the main bus terminal of Istanbul is located in Bayrampaşa. The district also hosts five large sports complexes, industrial enterprises, thousands of residences, and business offices.
Bayrampasa is accessible through all means of transportation in the city. Being easily accessible from all parts of Istanbul, Bayrampasa attracts many people for a living and many investors both from other districts of the city and from all over the world.
Real estate, especially flats in Bayrampasa for sale, gain great value with each passing day thanks to the ever-growing profile of the district. Bayrampasa apartments for sale are preferred both for living and investment purposes.
While families buy an apartment in Istanbul, Bayrampasa for long-term living due to the facilities in the modern apartment complexes, some buyers consider these flats as an investment instrument. If you buy a flat in Istanbul Bayrampasa today, you will probably make a good profit with this investment.
Istanbul Homes makes all the difference in property purchasing in Turkey. Our team of local experts guides our customers throughout the buying process from choosing your home to utility subscriptions. We offer free after-sale services that cover all related works of property purchasing in Turkey. Buying a property in Turkey will be a smooth process for you thanks to our all in all services. You will get professional service from our experienced real estate agents who speak your mother tongue in the whole property purchasing process.
Further Information
If you want to buy an apartment in Bayrampasa, contact us today to get more information and to arrange a viewing tour. You can also find all other types of properties in our portfolio; houses, commercial properties, and lands for sale in Bayrampasa.
ISTANBUL
BAYRAMPAŞA
APARTMENTS
Sorry, we couldn't find a property for sale matching your search.
We recommend the following:
• Check your search filters are correct.
• Modify your search parameters and try again.
• Save search so we can let you know as soon as a matching property becomes available.