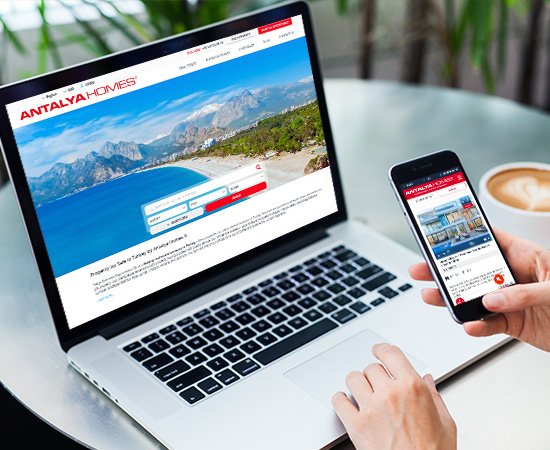 As Tekce Overseas Gayrimenkul AŞ, we proudly announce our flagship website Antalya Homes ® which is now live with its renewed face and design! We are currently live with improved features in order to reach a user-friendly, fast and stylish website.
Our User-Friendly Real Estate Website is Live in 9 Languages
After a hard work process with the aim of "Mobile First" in order to adapt to mobile life in the best way possible, you can now access our extensive real estate listings much more easily from any device. Our new and improved website is ready for you with a customized search engine for the fastest user experience and service in 9 languages to easily find your dream home!
Turkey's leading real estate company, Tekce Overseas Gayrimenkul AŞ, continues to push the boundaries in the real estate market and move the sector forward.
Now, all you have to do to find your dream home is browsing the Antalya Homes ® renewed website!