Anyone looking at buying real estate in Istanbul should not be in a rush to sign on the dotted line. Whether purchasing with an aim to live and work there, or for financial gains, the current state of the market ensures buyers have mass potential to make a wise investment.
The reason is that the city is still reinventing its housing market. It is much a case of out with the old and in with the new, by satisfying buyers demands for top-notch infrastructure, vibrant shopping scenes, and a quick and easy transport network making travel more accessible than ever before.
Many districts also promote themselves as family-friendly with green spaces, children's parks, and community facilities making it a desirable place to live. As a leading estate agency, not only in Istanbul but also in Turkey, we operate in the heart of countrywide and regional markets, and here are our tips for making a wise investment when buying a property.
Tips for Buying Real Estate in Istanbul
1: Where are the Prime Spots?
Fifteen years ago, the location was everything. Mass buzz revolved around the Sultanahmet, and Beyoglu districts on the old and new sides of the city. Fast forward to these days, and that hype is gone.
Instead, it is the outskirts of European districts driving the fever of the market. Part of the reason is the new Arnavutkoy airport, that when complete in 2023, will be the world's biggest travel hub. The planned canal route that will make Istanbul into an island is also grabbing global investors' attention.
Recognizing the hype and popularity, local council districts strived to make these areas desirable places to live and pumped millions of Turkish lira into upgrading roads, schools, parks, and transport links. Prime areas driving Istanbul's housing market include Buyukcekmece, Kucukcekmece, Esenyurt, Basaksehir, and Beylikduzu.
2: Interest-Free Credit and Long-term Payment Plans
Without a doubt, Istanbul is a buyer's market. Alongside the affordable prices per square meter, developers are also offering long term payment plans at interest-free credit. Ranging from 12 to 60 months, these payment plans offered on off-plan and key ready apartments give buyers the chance to own a new home, and if purchased off-plan, also design the décor.
This provides a much better alternative to foreign and Turkish mortgages, of which the latter can often incur interest rates of as much as 20%. They also offer more potential for capital appreciation, if owners keep their home for ten years or more. (Check apartments for sale with interest-free credit.)
3: The Future of Local Communities
Istanbul is already the star performer of Turkey but doesn't think it has reached its peak. Megaprojects and the new airport have already put it on the global map, but look deeper to find out what potential local communities have.
For example, Basaksehir is undergoing renovation of its town square to modernize and reinvent it. When finished, the state-of-the-art project will be all-encompassing considering transport links, shopping, family entertainment, and dining out. It is also set to become a renowned medical hub.
Meantime Buyukcekmece is growing in terms of domestic tourism, making it ideal for investors looking at buy-to-let incomes. To find out more about which areas are investing in local projects, speak to one of our local sales agents.
4: Citizenship by Investment Program
Istanbul's property market is clocking up a record number of sales, for two reasons. The lucrative exchange rate between the lira and other world currencies makes the market a bargain. The second is Turkey's citizenship by investment scheme for buyers who invest $250,000 or more and keep homes for at least three years are eligible to apply for citizenship giving them the same working and living rates as Turks. (Find out more about the process for property and citizenship.)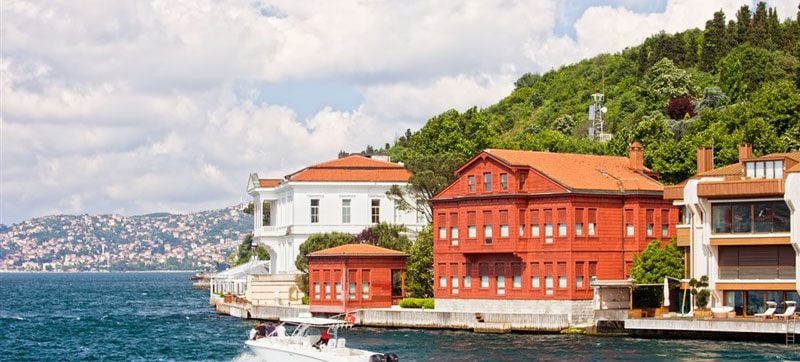 How to Buy Property in Istanbul
Gone are the days when buying real estate in Istanbul was a long, drawn-out process. If funds are in place, it can take as little as ten days to receive your title deeds and keys. This article about the home buying process outlines each stage. Also, see our extensive portfolio of properties for sale in Istanbul, or contact us to meet with a local sales representative for a consultation and viewing of homes in Turkey's most magnificent city.