In February 2017, the annual, Miami Superyacht Show in the USA, opened its doors. Most invitation-only ticket holders were eager to see the star of a show, a 236-foot Turkish mega-yacht with luxurious interior décor and state-of-the-art engineering.
Maritime professionals made the 4-year-old Axiom yacht in Istanbul, and to date is the largest yacht constructed in the country and a perfect example of Turkish expertise in the industry.
Anyone who is not familiar with Turkey may be surprised that such a beautiful yacht could come out of the country. Any Turk who knows his way around a boatyard will naturally boast that Turkey has built some of the biggest and best vessels in the world.
For centuries, generations of families have honed and perfected boat and shipbuilding techniques in many locations of the 7000 kilometers of coastline stretching from the north to the southeast. Originally made for sponge diving and fishing, both of which were sufficient incomes for small coastal villages, the Ottoman Empire also had a large fleet, with various shipyards around the country to build and maintain them.
The first shipyard in Turkey opened for business in 1390, and over the centuries as the trade adapted to building boats for pleasure, Turks altered their designs and craft to produce luxury gulet vessels as well as mega yachts and performance sailing vessels.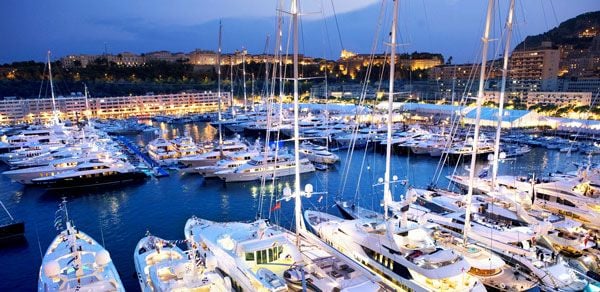 In years gone by, a boat would take as long as 4 years to complete, but Turkish boat construction companies now build super mega, luxury, modern vessels in as little as 11 months.
As the world of yacht construction has expanded, decades of quality craftsmanship and experience has combined with advanced technology, certified engineers, and yachting professionals, to build boats that stand out as prize gems in their field.
Many yacht construction companies in Turkey have eagerly embraced the challenge to build bigger and faster boats, but have also taken it one step further, to include eco-friendly designs that also deliver value for money, through fuel efficiency.
Yacht Construction Areas in Turkey
Roughly 75 boat building companies operate around the country. However certain areas are known for their expertise mainly because of their historical past as ship, yacht, and sailing hubs. These are Istanbul, Bodrum, Bozburun, Fethiye, and Antalya. The latter four are not a surprise since all are prime hubs of the Turkish Riviera with state-of-the-art marinas. Istanbul is also a bustling hub for everything and anything including business, economic, and trade.
There are specialized construction companies for luxury yachts around Istanbul. Our company, Istanbul Homes has helped previously for its several customers to buy yachts in Turkey. If you are interested in buying a luxury yacht, we may arrange your visits to reputable yachting showrooms and their shipyards. Please call us to book a visit +905325920698
Buying a Yacht in Turkey
Many people assume buying a yacht in Turkey is synonymous with being a millionaire however it is about much more than that. Owning a boat is about an independent lifestyle tailored to you and your preferences. For this reason, it is not a purchase to be taken lightly.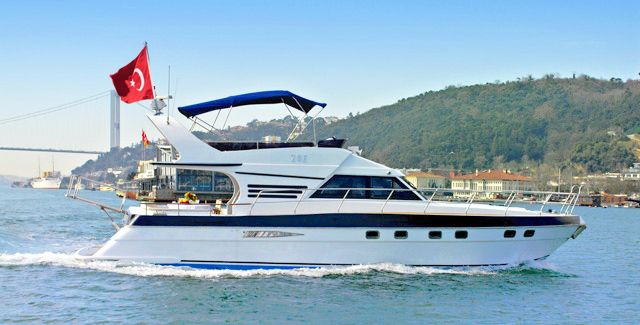 The first decision is whether to tailor-make your design or buy brand new, or second hand. Many yacht brokerage companies in Turkey, complete the entire process from start to finish including sourcing potential yachts according to your specifications, legal obligations such as contracts and payment terms, an inspection of the vessel to ensure it adheres to current standards and requirements, and delivery to your chosen destination.
Alternatively, designing your own yacht is also easily done with the latest technology of 3D design. A team of marine engineers and maritime construction experts will draw up a project proposal for your approval, and the expected delivery time is a year depending on size and specifications.