Tekce Overseas Gayrimenkul AŞ is an overseas company with worldwide branches. We provide a professional real estate service to everyone from all around the world since 2004. We believe that trust is the most important fact when it comes to property investment. We run our business with Zero Failure and a 100% Happy Customer Policy with before and after-sales services. Our strength and motivation come from our happy customers. We are opening new branches each passing day and widening our service area to provide high-quality and trustable real estate services. We've expanded our business to the Aegean and opened a new branch in Bodrum on September 1st, 2021.
The Bodrum Office Is Now Producing Electricity from Solar Energy!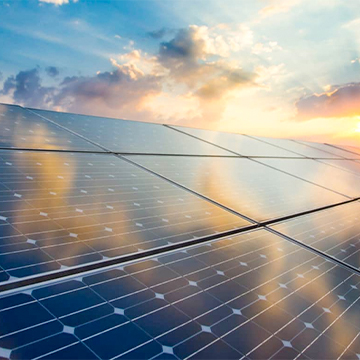 We've equipped the 105 sqm roof space of our Bodrum branch with 39 units of 400 W monocrystal solar panels. These panels will absorb the energy from the renewable natural energy source: the sun. Convenient weather in the region allows us to benefit from the sunlight most of the year. This way, our office in Bodrum will use the solar energy obtained by the panels with an average of 78 kWh per day and 2,340 MW energy per month.
How Does the System Work?
The three-phase 15 kWh hybrid inverter converts the direct current absorbed by the panel to alternating current voltage. The system provides uninterrupted energy to the outlets and devices of our office and only uses the necessary amount of energy. The rest of the obtained power is going to be preserved for later use in high-performance batteries made by lithium. On cloudy or rainy days where the sun isn't accessible, the stored power in the batteries gets activated to provide energy to the office. During this period, panels are going to save any drip that can be obtained by the sun. The third plan, when all of the energy in the batteries wears out, is to use the city's network to provide energy.
Reducing Carbon Footprints: Why Does It Matter?
Day by day, climate change negatively affects the balance of nature and every living creature in the world. If this situation goes by as it is now, the next generations will suffer from the lack of water sources, unhealthy air, the destruction of nature, and the extinction of a big amount of animals. As a leading real estate company with overseas branches, we are stepping forward to stick by our duty to protect our home planet. We embark on a stiff journey to provide a better future for the next generations. Let's reduce our waste and make the world a much better place than it was before.
Click here to get the address information of the Bodrum branch of Tekce Overseas Gayrimenkul AŞ. With the fair leadership of the office manager Uğraş Cengiz, our local experts are happy to guide you through the property investment process.