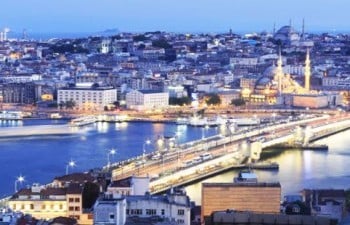 Real Estate in Bahcelievler Istanbul
A Popular District of Istanbul in European Side: Bahçelievler
Bahçelievler is located in one of the districts on the European side of Istanbul. It has become a district in 1992. It is neighborhoods in Bakırköy, Küçükçekmece, Bağcılar, and Güngören. Bahçelievler is easily accessible by metro, tram, Metrobus, and minibus
Bahçelievler is a rich region in terms of big shopping malls. Star City Outlet is one of the most popular ones amongst Metroport Shopping Mall and Garden Shopping Mall. There are 365 days of discounts and opportunities in world-famous brands. There is a playground for children and eating shops.


Developing New Housing Projects in Bahcelievler
There are projects developed by state-sponsored housing and private companies in Bahçelievler. New housing projects are being built each passing day. Thus, Bahçelievler has become suitable for housing investments. Bahçelievler has gained ground in this region when we investigate transportation, health, education, and socially.
Bahçelievler is one of the most popular districts of Istanbul. Located in the metropolitan area of Istanbul, it is close to the center. There are too many Bahcelievler apartments for sale and houses for sale in Bahcelievler. With the urban transformation and new projects in here, the value of the properties for sale in Behçelievler has increased. Buying a property in Bahçesehir would be a great opportunity to escape from the city of Istanbul.
Thanks to the reliable portfolio created for you by Istanbul Homes, we offer you at reasonable prices the real estate in the region. Our sales consultants who speak in your own language serve to investors. We provide services such as title, electricity, water, credit with our team friends. Istanbul Homes can understand you better. When we look generally, Bahcelievler is an exclusive living area with natural beauties and social opportunities. You can buy a property in Bahcelievler, enjoy all these beauties, and profit all social opportunities. There is much property in Bahcelievler for sale. So it would be profitable to buy commercial properties in Bahcelievler or land for sale in Bahcelievler. Properties in Behçelievler can be considered as the future investment by virtue of its touristic location. You can rent the flat you bought to make a profit.
History of Bahcelievler
The Byzantine Empire's concentrations of agriculture and viticulture activities were in Bahçelievler. Bahçelievler was named 'Hepdemon' at that time. This was the route of caravans and military convoys from Rumelia to Istanbul. Many palaces, churches, and dwellings were built here. Throughout history, the Greek Orthodox population mainly worked in the agricultural field. After the conquest of Istanbul, the inhabitants migrated to another place.
In Ottoman times it remained vacant except for small areas Bakırköy and Yeşilköy. When European relations were developing during the early Republican Period, railways and roadworks were inadequate. After housing and employment, urbanization began to spread in the region.
The most important historical sites in the region are Pool Pavilion (Siyavuş Paşa Kasrı) and Fountain, Çobançeşme Bridge (Mimar Sinan Bridge) and Çoban Fountain, Soğanlı Fountain, Viran Saray (Viran Bosnia).
In the 1960s the E-5 highway was made to the south of Bahçelievler. Many factories were built on this road. Thus the industry has developed in the region. Over time, many entertainment areas, new cultural areas, important social activities such as cinema, theater, and university have been established in the region.
Purchasing Bahcelievler property for sale would be a great living space for you. For the apartments and houses for sale in Behçelievler, you can contact Istanbul Homes or visit our office. Property for sale in Bahcelievler is only a click away.