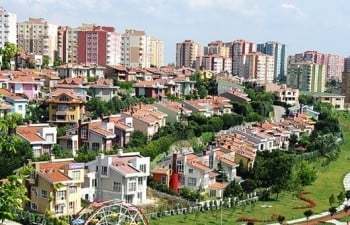 Real Estate in Basaksehir Istanbul
Real Estate Market in Basaksehir Istanbul
Sitting on the European side of Istanbul, Basaksehir, along with other surrounding districts like Avcılar, Esenyurt, Arnavutköy, and Bağcılar, makes a name for themselves as popular destinations of the Istanbul real estate market. The last population count of Başaksehir was 312.000. This is likely to climb as increasingly more domestic and foreign property buyers set their interest in the properties for sale in Basaksehir.
Başaksehir belongs to a region of European Istanbul that is transforming its real estate market. Buying a property in Başakşehir will provide you big gains in the future. Modernization, as well as an emphasis on a comfortable and convenient lifestyle, are replacing old houses. Houses for sale in Basaksehir and new build Başakşehir apartments for sale are attracting a wide range of buyers with their payment plans of 24, 36, 48, and 100 months.
Prices are also affordable due to its location on the outskirts of the city center and many of the properties in Basaksehir have access to a wide range of communal facilities including gardens, swimming pools, fitness centers, and Turkish baths and are also located in luxurious complexes. There are many options available if you buy a property in Basaksehir, you can take advantage of many communal features like the above facilities.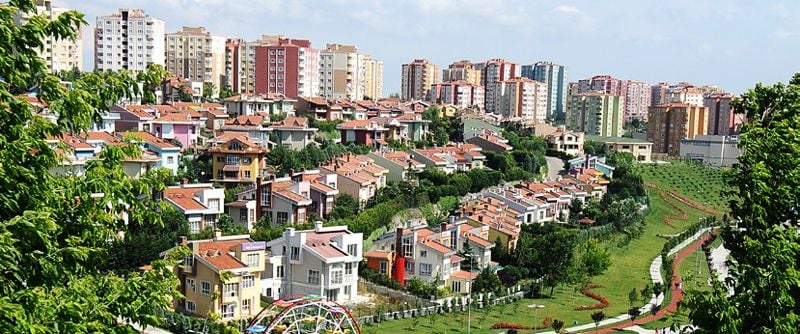 Distance and Driving Time
Property for sale in Basaksehir is attracted by all local and foreign investors because of the easy access to all points of the city. Basaksehir is a 30-minute drive from Istanbul International Airport and a 45-minute drive from Sabiha Gökçen Airport. Driving time to Sultanahmet, the tourist attraction of Istanbul is just 40 minutes, while Taksim Square, the heart of Istanbul, and a shopping and nightlife hub are 45 minutes.
About the Region
Başakşehir has ten individual neighborhoods of which Kayabasi is the most prominent. Formerly called Ayayorgi, it has several claims to fame. Sitting just 4 kilometers north of Kucukcekmece Lake, the rocky terrain is near the historical 15-meter-high and 750-metre-long Yarım Burgaz Cave, a famous ancient site showing early signs of the settlement.
The famous Istanbul Archaeology Museum displays many fossils found in the cave and archaeology work will continue for the next 20 years. Kaybasi was one of the many neighborhoods' subject to the Treaty of Lausanne.
Nearby is Azatli Gunpowder Mill built-in 1795, which was a major center of employment for locals because it produced gunpowder for the Ottoman Army. Also, nearby is Samlar Village with its mosque dating from 1839 and Resneli Farm, named after a military officer who took part in the Turkish revolution before the War of Independence.
The most prominent landmark is the Ataturk Olympic Stadium with its 76,000-seater capacity. The region's football club has also gained much fame in recent years, becoming one of the most prominent from the Istanbul football scene.
Shopping in Başakşehir
Although there are many unique shops in the region, Turks tend to prefer shopping malls of which the nearest is Misstanbul Shopping Center. Olimpia and Merkez Kayasehir are new malls with fast food outlets and kid's entertainment. Other malls include Metro, Arterium, and Terasium but one of the most popular is the Mall of Istanbul with three floors holding 350 shops, a theatre, an indoor amusement park for the kids, fast, food outlets, and a cinema.
Family Activities in Başakşehir
Basaksehir is an extremely family-friendly region as proven in the full range of activities for children. Jurassic Land, is based on the concept of "edutainment" a combination of education and entertainment. Experienced guides run the family tours through the museum with its creative learning process, science center, and extensive model room.
Babalou also wants to get children away from the TV and computer screens with its entertainment rooms for children aged between 1 to 12 years old. With encouragement on getting physical, games include mountain climbing, trampoline, and an air hockey table. Lastly, Vialand, calls itself the first shopping, entertainment, and lifestyle complex in Turkey. Opened in 2013, it includes a shopping center, concert venue, and theme park for the kids. You can live in these possibilities together with your children bybuying Basaksehir property for sale.
You can contact the professional Istanbul Homes team for property in Basaksehir such as land for sale in Basaksehir and commercial properties in Basaksehir. Our sales representatives are contactable via email, and telephone or you can drop into our office in the Zeytinburu region.