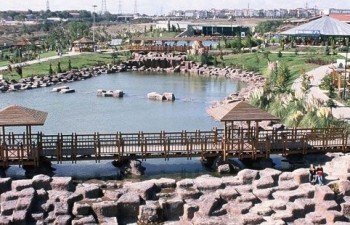 Real Estate in Bayrampasa Istanbul
About Bayrampaşa
Property for sale in Bayrampasararely comes on Istanbul's real estate market because of its low-key status. Yet people looking in this area will find competitive prices per square meter compared to more prominent districts.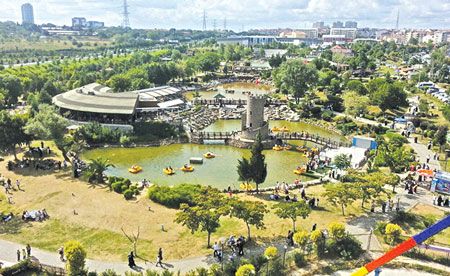 With a population of 273,000 people, Bayrampaşa covers eight square kilometers and has an uneventful history. Previously belonging to the Eyüp and Fatih districts, it was called Sağmalcılar until the 1960s when it changed its name after an Ottoman Grand Vizier who owned a farm in the area.
Situated in European Istanbul, neighboring districts include popular Esenler, Zeytinburnu, and Gaziosmanpaşa. Visitors may be surprised to see a large statue of an artichoke in the town center which has become a symbol of the region, but this reflects its history as a significant producer of the vegetable.
The district's three important attributes make it unique in this vast metropolis. Due to the developed district, properties for sale in Bayrampasa is getting much more valuable day by day.
Real Estate in Bayrampasa: Selling Points For Buyers
1: Transport and Distances
Excellent transport links ensure residents get around quickly, and cheaply. Even though it is called Esenler Otogar, the central bus station sits within Bayrampaşa, and companies working from it run daily routes to many cities and towns in Turkey.
The E5 and E6 highways are also close by so car drivers get to their destinations swiftly. Beyoğlu, the heart of modern Istanbul, is a 30-minute drive (12 km) and the Istanbul International Airport is 60 minutes by car. Thanks to its proximity to transportation facilities and its location in the most important district of the European side, houses for sale in Bayrampaşa attract the attention of buyers.
2: Shopping and Leisure Facilities for Families
Bayrampaşa's other claim to fame is Europe's largest shopping mall, Forum Istanbul. Covering a staggering 495,000 square meters, visitors enjoy a multi-purpose complex under one roof including 265 international and Turkish brand name shops, dining choices, cinema, and kids' entertainment. Additional leisure activities include Sea Life Aquarium (largest in Europe) and Legoland Discovery Theme Park.
3: Local Residential Council Projects
Since 1994, the local council has embarked on many strategic urban planning projects to make the landscape more aesthetically appealing. Many old buildings were renovated, and massive underground car parks were built to ease the daily influx of visitors. Children's parks were set up in neighborhoods, and health facilities increased.
Their project targeting transportation, health, education, sport, social and cultural centers finished in 2019, and they set in place another five-year endeavor. Their efforts have paid off because the region is a stark difference to how it was 25 years ago. It will be profitable to buy a property in Bayrampasa, which is among the most favorable districts of Istanbul.

Buying Property in Bayrampasa
Bayrampaşa breaks down into 11 separate neighborhoods, all of which have a wide real estate portfolio including Bayrampaşa apartments for sale and land for sale in Bayrapasa. Properties in Bayrampasa are offering that private and spacious living standard in Istanbul. Buying a property in Bayramapasa is an ideal investment tool for those who want to invest at an affordable price. The district is developing every day and now is a great time to buy a Bayrampasa property for sale.
If you are interested in property in Bayrampaşa for sale or commercial properties in Bayrampasa, contact us today to arrange a viewing trip or receive a choice of properties for sale via email. Alternatively, to invest in the Turkish real estate market, see our range of apartments and villas for sale in Istanbul.
Sorry, we couldn't find a property for sale matching your search.
We recommend the following:
• Check your search filters are correct.
• Modify your search parameters and try again.
• Save search so we can let you know as soon as a matching property becomes available.