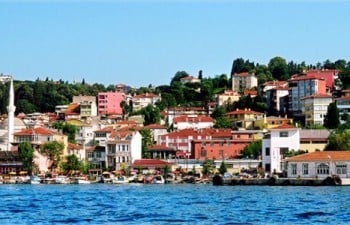 Real Estate in Beykoz Istanbul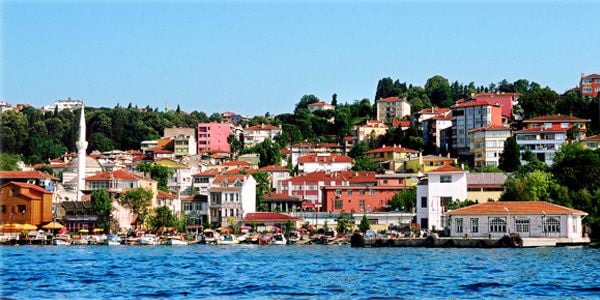 Sitting at the northern end of the Bosphorus in Anatolian Istanbul, owners of property in Beykoz for sale enjoy a quaint seaside ambiance. The district is surrounded by Bosphorus in the west, Çekmeköy, Üsküdar, and Ümraniye districts in the south, Şile district in the east, the Black Sea in the North.
Properties for sale in Beykoz are attracting many foreign and domestic buyers. The number of projects and properties in Beykoz is increasing day by day according to the increasing demands of the buyers and investors. Seaming worlds apart from Turkey's most significant and busiest city that it belongs to, this highly respected district deserves credit for not giving into urban living.
Throughout history, Beykoz has been home to various civilizations, and Ottoman royalty often went hunting in the area. The grand Kucuksu hunting lodge, and mosques and village fountains portray trace of Ottoman architecture and history.
These days, celebrities and top-level politicians have replaced royal figures. However, despite its upmarket appeal, locals who buy a property in Beykoz enjoy a quiet, unobtrusive blend of seaside living and massive amounts of green spaces.
Neighborhoods, Population, and Property in Beykoz Istanbul
Covering 1.000 square kilometers, Beykoz's population of just over 251,000 people spread out among the center and rural villages. Many famous members of Turkish society own homes in the esteemed Acarkent and Konaklar neighborhoods, while they also count Osman Hamdi Bey, Turkey's most celebrated painter as a former resident.
45 districts make up Beykoz, but the elite property for sale in Beykoz market is more discreet and less visible than other areas of Istanbul. The higher price bracket includes waterfront houses for sale in Beykoz called Yalı in Turkish, and they are Turkey's most expensive real estate market. The real estate portfolio also features millionaire mansions and trendy apartments in Beykoz for sale.
Local Projects and Real Estate in Beykoz
For hundreds of years, locals' primary source of income was glassware. During the 18th and 19th centuries, the Paşabahçe neighborhood became a center of excellence for its products called Beykoz ware. However, the 20th century saw the rise of factory productions, and glassware artisans were confined to the history books.
Despondent over losing its heritage, council officials have attempted to revive it through the Çayköy project. Salesrooms in prominent touristic areas stock Beykoz ware to sell as souvenirs, and local artisans often train applicants in the exquisite art. Another future project is the Kanal Riva Stream, which will become a rest and relaxation area of cycling, hiking, running, and boats.

Green Areas and Leisure Activities
There are many advantages to buy Beykoz apartments for sale. One of the most important ones is the area being the green areas and leisure activities. Locals and tourists cruising the Bosphorus often stop off at delightful seaside restaurants in Beykoz. Serving up a variety of fresh fish, seafood, and Turkish mezes, their esteemed reputations ensure a good trail of customers. On the other hand, the ferry point is a wonderful way to explore surrounding areas like Kanlıca, another waterfront neighborhood boasting of a regional delicacy of yogurt eaten with sugar.
As well as being an idyllic seaside location, owners of Beykoz property for sale have another bonus because large areas of forest set back from the coastline, encourage residents to get in touch with nature. Families love Beykoz Korusu, a garden dating from the era of Sultan Ahmet the Second. Landscaped flower beds, birdhouses, and small pools covering 150 acres receive many visitors, especially at weekends.
Other green areas include Tabiat Park, Ayhan Sevgi Ormanı, and Polonezköy, also known as Adampol, which is a famous green village with Polish roots. Shorelines restaurants, bars, and clubs like Çubuklu 29 make a roaring trade during summer months.
More Information About Property in Beykoz
To arrange a viewing trip or receive details of real estate in Beykoz Istanbul or other areas of Istanbul, contact us today via email, phone, or by visiting one of our regional offices. If you are interested in buying a property in Beykoz, You might also like to view our full portfolio of land for sale in Beykoz and commercial properties in Beykoz.