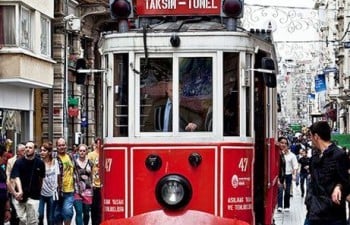 Real Estate in Beyoglu Istanbul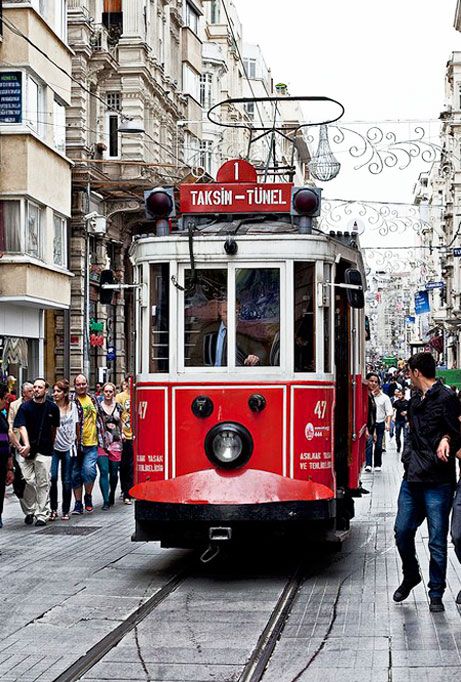 Real Estate for Sale in Beyoglu Taksim
Anyone looking to buy a property in Taksim Beyoglu is tapping into the heart of Istanbul and the center of nightlife, art, entertainment, and shopping. Known as Pera in history, it sits on the European side with the Golden Horn separating it from the nostalgic part of Istanbul.
Despite its central location and prominent portfolio, its population is small at just over 243.000 people. For many decades foreigners and their love for the area have made it a bustling hub around the clock.
Istiklal Avenue
Beyoglu property for sale owners enjoys being near the 1.4 kilometer Istiklal Avenue, the busiest street not only in Istanbul but in Turkey. With frequent and cheap transport links to the rest of Istanbul from here, it really is like having everything on your doorstep.
Anyone who buys properties for sale in Beyoglu, Istanbul can encounter a massive range of social and entertainment centers. Shops, banks, restaurants, art galleries, museums, churches, and much more line both sides of the street starting in the Taksim area and leading its way through various sections to the Golden Horn Karakoy district. Istiklal Avenue is also a major tourist attraction in its own right.
Buying Property in Beyoglu
There are many advantages to buying a property in Beyoglu, but one of the most important ones is the area being the heart of the city. Given its high-profile status, prices of houses for sale in Taksim Beyoğlu are higher than outskirt districts, but for buy-to-let investors, there is much potential because this side of the city is just as popular for tourism.
Houses for sale in Beyoglu and Beyoglu apartments for sale rarely come on the market and in old built-up districts, sometimes need renovation. Waterfront houses in places like Tophane are called yalı mansions and because of their historical and prestigious status are the most expensive real estate market in Turkey, often reaching sales of 500.000 USD upwards. However, many property in Beyoglu for sale is spacious and ideally suited for 4 or more people including families.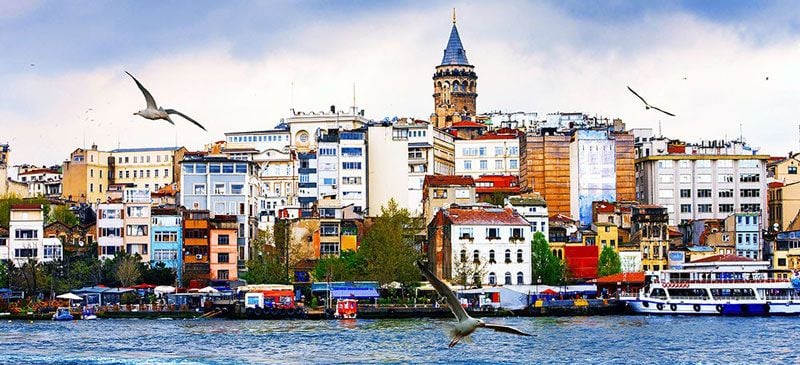 Popular Neighbourhoods of Beyoğlu
Trendy Karaköy
Karakoy neighborhood is renowned for a variety of transport links including huge cruise ships from around the world and local ferry services running daily to other districts. It sits by Galata Bridge, therefore linking the Beyoglu district with the Eminönü and Fatih districts.
As an old neighborhood that has existed since Byzantine times, Karaköy's most famous landmark is the Genoese Galata Tower, giving off a fantastic panoramic view from its 67-meter-high rooftop restaurant. Karakoy's other claims to fame are seafood restaurants and funky roadside cafes. The Jewish Museum of Turkey and 6 synagogues are within the Karaköy district.
Kasımpaşa
Sitting north of the Golden Horn, Kasimpasa is an old district, steeped in maritime history. 120 Ottoman navy ships, the Turkish Naval Academy, and the Istanbul Naval Command were all based there, but these days it keeps a more low-key atmosphere.
A massive fire in 1821 destroyed much of it and following that, it stayed a working-class district for harbor workers. Government investments including a sports complex and swimming pool have reinvented the area over the last 20 years, and it's known for Kasımpaşa Market. Also known as the Kastamonu Market or İnebolu Market because most of its traders travel down from these Black Sea towns to sell their produce, this outdoor Sunday market is well known amongst foodies for the quality and variety of its products including fine Black Sea bread.
Tophane
Steeped in a history of industrial works and as old quarters to Greek and Armenian communities, Tophane keeps a lower-key atmosphere compared to other neighborhoods, yet it still attracts many tourists who flock to see its park, an ancient fountain, and the Istanbul Modern Art Museum.
Cihangir and Çukurcuma
As a cool and trendy place to live in Istanbul, ex-pats adore bohemian Cihangir that for many decades, artisans and intellectuals have flocked to properties in Beyoglu, Cihangir. Orhan Pamuk, Turkey's top-selling male author, is its most famous resident.
Its shopping scene differs from mainstream trends and most shops specialize in vintage items, designer boutiques, and restaurants focus on high-end dining. Cihangir includes the Cukurcuma area. Famous for small antique shops, the Museum of Innocence, an award-winning project by Orhan Pamuk has also put it on the map.
More About Turkey's Real Estate Market
Our local sales reps have in-depth knowledge about the property for sale in Beyoglu Istanbul and other areas of Istanbul. Whether you want to buy land for sale in Taksim, or would like to know about commercial properties in Taksim, apartments, houses, they are with you every step of the process for buying Turkish Real Estate.
* Call us today, with questions you may have or to arrange a property viewing trip.