Real Estate in Pendik Istanbul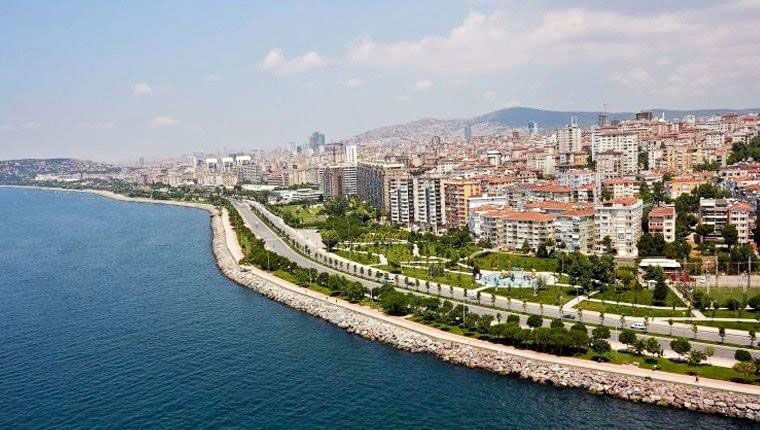 Buyers looking at properties in Pendik Istanbul are often surprised by what the mini-city has to offer. Despite being a lesser-known district of Istanbul, a wide range of facilities and amenities for a comfortable lifestyle attract real estate buyers and investors from all over the world.
As well as being home to Turkey's third-largest marina, 139 schools, traditional bazaars, modern shopping malls, sports centers, entertainment venues and many places of worship are other key social features.
Situated on the Asian side of Istanbul, the population of 700.000 has easy access to a 7.5-kilometer coastline. Pendik has a higher rank in Istanbul for its agriculture production, animal husbandry, poultry farming, fishing, and beekeeping.
Social life is all about nature and the great outdoors, and this is reflected in its status as a significant adventure sports destination for sailing, para-gliding, table tennis, swimming, basketball, and racing. In later years, the local council has also promoted arts and culture by offering cinema screening theatre performances, art exhibitions, and opening cultural centers.
Pendik offers excellent urban planning and well-planned infrastructure, and foreign buyers of properties for sale in Pendik are at an advantage because Sabiha Gokcen airport with its year-round flight schedule is just a 12 km drive away.
Property Sector in Pendik
Anyone planning to buy property for sale in Pendik will find a different portfolio to other districts of Istanbul. Its established status means the housing market is in full force and off-plan apartments and houses for sale in Pendik come up but most of the time, popular properties on the market are ready-built homes.
Since Pendik has a coastline, there is a strong demand for Pendik apartments for sale, and they often command a higher price bracket than properties inland. The district's middle-class status also includes many luxury Pendik villas for sale with private swimming pools, landscaped gardens, and the latest in SMART home technology.


The 16 Neighbourhoods of Pendik, Istanbul
Ahmet Yesevi Mahallesi: Situated in the northeast of the D100 highway, this inland district sits next to neighboring Tuzla town. With big companies in the area employing many people, Ahmet Yesevi is a densely populated neighborhood.
Bahçelievler Mahallesi: 12.000 residents of this neighborhood enjoy convenient transportation links to other areas of Istanbul. It is home to Pendik's most significant industrial sites and is the center of auto repair and maintenance.
Ballıca: Just north of the D100 motorway, and bordering Şile and Tuzla, Ballıca with 425 residents is less populated than other areas. As one of five villages, its small size rarely features as a desirable place on the Pendik property market.
Batı Mahallesi: As a coastline district, the population of 15.000 people enjoys Batı for its amazing Marmara Sea views and ultramodern marina with a wide choice of shopping, dining, and entertainment centers. Given its prestigious status, property for sale in Batı, Pendik is upmarket and commands a higher price per square meter than other districts.
Çamçeşme Mahallesi: Bordering the D100 highway, Çamçeşme, which means pine fountain in English, houses two of Pendik's largest shopping centers' Metro and Pendorya Shopping Malls, making this district a center of retail, dining, and entertainment.
Çamlık Mahallesi: Neighbouring the Sultanbeyli and Kartal districts, Çamlık sits on the edge of the Aydos Forest with its walking trails and picnic areas. From certain areas within the park, visitors have fantastic panoramic views over Pendik property for sale and the surrounding Kartal district.
Çınardere Mahallesi: Known for Dolayoba and Pendik sports clubs, 19.000 property owners enjoy close distances to the D100 highway, and four parks including 450 Residence, Mevlana, Çınarlı, and Olympic. For buyers of property in Pendik for sale, Çınardere is ideal for families thanks to its substantial number of schools.
Doğu Mahallesi: Translating into the east district, the Doğu area offers three city ferry line routes to the famous Adalar Islands, Pendikler, and Yalova, a favorite weekend getaway for Pendik property owners. The biggest market, Catetsiz makes a roaring trade from the Turk's love for bazaar shopping. With over 1000 stores, vendors are one of the top 5 world's gold producers.
Dumlupınar: This region is another area full of community parks, as seen in small playgrounds, recreational areas, and green spaces. Three important companies make Dumlupınar, a strong performing district for exports. If you wish to buy a land for sale in Pendik, Dumlupinar would be the best choice.
Emirli: As one of the least populated districts, Emirli village is home to 270 people. Residents enjoy the beauty of Necmi Lake and Picnic Park, which offers a variety of outdoor pursuits.
Ertuğrul: Situated between the Yenihisar and Sanayi neighborhoods, this quarter's population of 14.000 people sits on the edge of Aydos Forest and Burcin Yazan Memorial Park, therefore offering loads of fresh air and fantastic scenery.
Esenler Quarter: Situated between the Kavakpınar and Fevzi Çakmak neighborhoods, Esenler complex makes this an ideal outdoor and indoor sports destination. Esenler also has another 7.4-hectare park including basketball and volleyball courts, jogging trails, children's playgrounds, and fitness areas.
Esenyalı Quarter: This family-friendly area will be ideal for anyone looking to buy a property in Pendik since it offers a wide choice of schools, and parks with recreation areas and children's playgrounds.
Fatih District: Located south of the D100 highway and within walking distance to the coastline, Fatih has several high-profile companies that make this a highly-populated area through local employment.
Fevzi Çakmak: This region has two claims to fame; it is earmarked for a subway transport connection and home to the Marmara Education and Research Hospital which is the second largest in Turkey. Fevzi Çakmak Handicraft center is also reviving forgotten crafts from the past to preserve the region's heritage.
Göçbeyli: As another village area, Göçbeyli's small population of just 1000 people, focuses on greenhouse production, livestock, and organic agriculture. Green spaces, picnic areas, forest areas, and natural spring waters in Göçbeyli Nature Park often impress people into buying a property in Pendik.
Apartments and Villas for Sale in Pendik
If you are looking at houses for sale in Pendik or commercial properties in Pendik, contact us today to inquire about our local viewing trips to explore the individual neighborhoods, transport links, schools, and much more. The real estate market of Pendik has much to offer, but if you are looking at Istanbul properties in general, we also conduct viewing trips in other areas. Call us today if you want to receive via email a choice of homes for sale in Pendik and other districts so you can start searching for Istanbul property now.