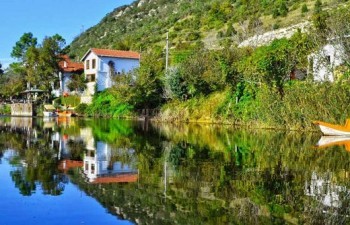 Real Estate in Şile Istanbul
Buyers looking at property for sale in Şile quickly fall in love with the area. A unique sense of identity, as well as a fresh and natural seaside lifestyle has lured many home seekers and retirees to buying a property in Şile, either for use as a holiday home or with a personal aim of moving there permanently.
Sitting in Anatolian Istanbul, and edging into the Black Sea region, it is just 80 kilometers away from Istanbul city center, the most manic, fast-paced destination in Turkey. Yet a property in Şile for sale would promote a slower-paced way of life of which personal pursuits are local pastimes.
Bordering Şile is the province of Kocaeli to the east and south, and Istanbul districts of Pendik to the south, Çekmeköy to the southwest, and Beykoz to the west. Indeed, together with neighboring Ağva, Sile is becoming a holiday and retirement destination for many Turks coming from near and far so the population of roughly 25.000 people, swells dramatically in summer.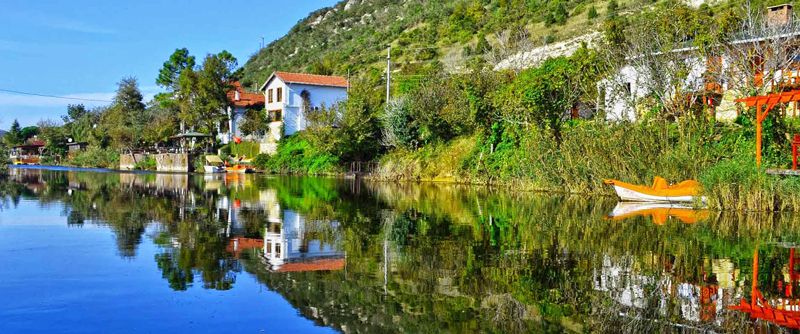 Real Estate for Sale in Şile
Şile's real estate portfolio isn't extensive, but buyers get excellent value for money with prices starting at roughly 65.000 euros for two-bedroom houses for sale in Sile. Sile also has another distinct advantage over other areas of Istanbul because of the fact that it doesn't have tall buildings and skyscrapers, so a more residential feel prevails instead of urban. Sile apartments for sale are more predominant, hence why it has attracted a large retiree population.
Facilities and Amenities
Sile has a fantastic local transport network so property owners can quickly and cheaply get to surrounding areas and villages. A local bus system also runs into Istanbul. Drivers can easily reach Istanbul city center via the D020 highway within 90 minutes. Sabiha Gökçen, a 60-minute drive away is the nearest airport. New Istanbul Airport is a 90-minute drive.
Many local shops sell everything you need for day to day living yet should you want to embrace the shopping mall experience, suitable choices within an hour's drive include Viaport, Buyaka, and Palladium Shopping Malls.
Şile Castle and the Lighthouse
Historians say Şile has hosted many civilizations, but much like other surrounding coastal districts, throughout history, it was a favorite weekend getaway destination for middle and upper-class citizens from Istanbul city center. A property in Sile for sale would mean having many historic places to go.
Many small historical landmarks dotted around the central town and surrounding villages attract the attention of tourists and garner worldwide fame as international symbols of Sile.
Şile Feneri, a 19th-century Ottoman lighthouse standing at 19 meters tall is Turkey's biggest and second tallest in Europe. Nearby, the Crying Rock is aptly named because the water flowing down the side looks like a person crying.
Also nearby, Sile's other famous local landmark the Sile Castle dates back to Byzantine times. The Ottomans rebuilt it with a fantastic view over the port area but its primary purpose these days is as the focal feature in travel and holiday magazines.


Beaches and the Coastal Life
Anyone looking at a property for sale in Sile will find it easy to slip into day and night community routines that revolve around the seaside, making it the perfect place to buy properties in Sile.
The coastal line stretches for 60 kilometers, and 10 kilometers of it make up the sandy beach in the center that attracts families and groups. As a blue flag beach, it is 50 meters wide leaving ample space for everyone to lay back and indulge in the summer sun.
As well as having two main beaches, several smaller coves mean you are never short of places to go. "Ağlayan Kaya", the favored destination for beach clubs makes a roaring trade with youngsters.
Naturally, given Sile's coastal position, the favored dining out experience is seafood restaurants at the old port harbourside. Serving up a host of seafood like calamari and king prawns, the local catch of the day is the menu special and dining out in Turkish style means raki and mezes line the table in abundance.
Other Things to Do
For nature lovers, the beauty and natural landscape of 11 Lakes Valley is an ideal retreat. Sile also has 30 natural caves including Golcuk, Inkese, and Gurlek Caves and Ocakli Ada Cave is the most famous one. Another famous local landmark is the 8-meter Degirmencayiri Waterfalls that stretches for 30 meters wide.
Residents and property owners also like to celebrate and never pass up an opportunity to have a festival that indulges in local heritage and traditions. The Bezi Festival held every July honors locally made cotton, favored by locals as their choice of clothing because of its cool and refreshing feel, during summer. Naturally, it has also made its way into the souvenir trade and is bought by many holidaymakers who come back year after year to soak up Sile's unique vibes. Many people also buy land for sale in Sile and commercial properties in Sile for sale to spend their holidays here.
For More Information
To speak to a knowledgeable sales representative about properties for sale in Sile, contact us today via telephone, email, or by visiting one of our local offices.