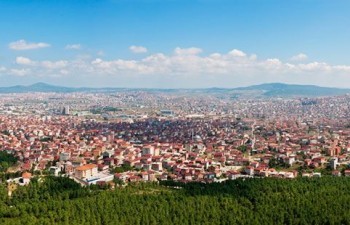 Real Estate in Sultanbeyli Istanbul
Anyone buying a property in Sultanbeyli, Istanbul is investing in a working-class suburb with potential for the future. Although non-residents of Istanbul rarely recognize the name, the local municipality is keen to change this by promoting themselves as an ideal place to live and buy a property. The district hosts many options including villas and apartments for sale. Indeed, whether you are on a budget and want a studio apartment or have unlimited funds and want to buy a luxury villa, Sultanbeyli has much to offer.
Real Estate Market in Sultanbeyli
Keeping in line with the current trends of Turkish urbanization, much of the property for sale in Sultanbeyli, Istanbul is apartments in all-inclusive residential complexes, although land for sale in Sultanbeyli or commercial properties in Sultanbeyli occasionally come on the market.
The all-inclusive Sultanbeyli apartments for sale include many communal facilities like landscaped gardens, on-site security, swimming pools, gyms, and children's parks. Due to its low-key reputation, prices of houses for sale in Sultanbeyli per square meter are also low, especially when compared to other high-profile districts of Istanbul.
Reasons to buy a property in Sultanbeyli are plentiful including 15 neighborhoods to choose from, easy access to highways and coastal seaside resorts, and plenty of nature and green landscapes surrounding you.


About Sultanbeyli
Sitting on the Asian side of Istanbul, Sultanbeyli is a landlocked neighborhood surrounded by the Kartal, Pendik, and Sancaktepe districts. Covering 29 square meters, its most famous historical landmark Aydos Castle, sits on a hill overlooking the town center.
Sultanbeyli's history stretches back for centuries but it was not until 1957 that it became an officially recognized village. Although it sat on the main Ankara-Istanbul road, its prominence was highlighted when the TEM highway was built.
Distances and Getting Around
Sultanbeyli is just a 20-minute drive from Sabiha Gokcen Airport with its year-round, frequent flight schedules to and from countries all around the world. The prominent ferry port of Kadiköy with shuttles reaching the European side of Istanbul in a 40-minute drive. Other ways to reach European Istanbul are by a car or a bus using the Bosphorus Fatih Sultan Bridge and takes about a 50-minute drive.
Green Sultanbeyli
Recognizing the rise in population, the devastating effects of uncontrolled urbanization and the pitfalls of conscious use of natural resources, the council is keen on following an environmentally friendly program, of which sustainable development is at the core. The Yeşilkent Project aims to reduce the impact of urban landscapes on the environment, ensure low-level waste production, and implement recycling. Once you buy a property in Sultanbeyli for sale, your life will be eco-friendly.
Council Vision and Mission
The municipality has a set vision plan to promote itself as an ideal working-class suburb. They want to improve lifestyle standards by meeting the needs of all residents. They promise to do this by being transparent, accountable, fair, and friendly, and...
• To work with team spirit and co-operation
• Supply quality service
• Respect the values of residents
• Exhibit effective management style and skills
• Use resources effectively and efficiently
• Make use of technology
• Train and develop internal employees
How to Buy Real Estate in Sultanbeyli
To learn more about buying Sultanbeyli property for sale contact us today via email, telephone, or by popping into one of your regional offices in various provinces of Turkey. As a leading estate agent of Istanbul, we also run viewing trips to properties in Sultanbeyli for property buyers from abroad.
Once you have organized your flights and hotel, we meet to discuss your requirements and budget. From there, we take you to various neighborhoods and properties for sale in Sultanbeyli. We also offer a full before and after-sale service, so you are never alone when searching for your dream home in Turkey.