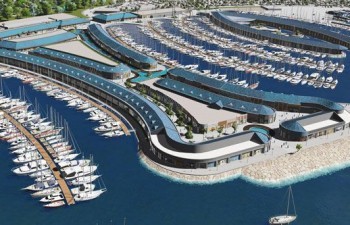 Real Estate in Tuzla Istanbul
Buying a property in Tuzla is an ideal venture for investors looking for massive capital appreciation over a lengthy period. Offering some of the lowest prices per square meter for the Istanbul region, there is much potential for the future, thanks to Tuzla's relatively undeveloped landscape compared to the bustling city center.
Sitting in Asian Istanbul next to the Pendik district, its coastal position in Marmara makes it a favorite destination for summer tourism. From April to October, holidaymakers and locals flock to beaches to enjoy the long summer days, fishing, snorkeling, and swimming opportunities. If you buy a property in Tuzla you get to enjoy these too.
It also has four other claims to fame;
1: Tuzla is home to the biggest shipyards in Turkey, employing 30,000 people. The shipyards contribute heavily to the Turkish economy.
2: Seven universities, a naval academy, and an infantry school make Tuzla a major education hub.
3: Coastal restaurants have an esteemed countrywide reputation as an ideal place to indulge in seafood cuisine and mezes.
4: Formula One called Intercity Istanbul Park the best racetrack in the world. Built in 2003, it hosted Formula One in 2005 as well as other bike and car championships.

Property in Tuzla: Apartments and Villas
On the outskirts and coastline districts, houses for sale in Tuzla dominate the real estate portfolio, and wealthy Istanbulites own many of them as a getaway place to relax and recharge their batteries. It also keeps a low-key profile appealing to retirees who don't want the downsides of an urban lifestyle. A Tuzla property for sale provides a breath of fresh air away from the city.
Over the last decade, apartment living is the latest trend with complexes offering communal facilities like swimming pools, landscaped gardens, gyms, saunas, and much more. Even, the more luxurious flats in Tuzla incorporate the latest technologies. Most of the Tuzla apartments for sale in our property listings have these features. The region is also advantaged because there is a wide range of properties for sale in Tuzla as well as apartments.
Buyers of properties in Tuzla can choose from 17 individual neighborhoods including Postane, Cami, Istasyon, Yayla, Evliya, Icmeler, Aydintepe, Mimar Sinan, Sifa, Aydinli, Mescit, Orhanli, Orta, Akfirat, Fatih, Tepeoren, and Anadolu.
Getting Around: Transport Links
Cheap and frequent bus transport includes the 133T route to Bostanci. From neighboring Pendik, there is a 45-minute ferry service to Yalova, another coastal destination that many foreign buyers are investing in.
For car drivers, the E80 highway running through Tuzla makes it quick and easy to get about. However, the main advantage is the 20-minute drive to Sabiha Gökçen airport that has frequent flights all year to countries around the world. Tuzla apartments for sale always will be profitable due to its excellent location and transportation opportunities.
Viaport Marina
An exciting development that changed the face of Tuzla was the construction of the 750 capacity, luxury Viaport Marina. Aside from being a major port of call for yachts because of its berthing and maintenance services, it is an open-air lifestyle center thanks to 154 brand name shops, restaurants, aquarium, kids' activities, and relaxation facilities. Viaport Shopping Mall is one of the most famous and most visited shopping malls in Istanbul. A property in Tuzla for sale would be the best option for a family with children.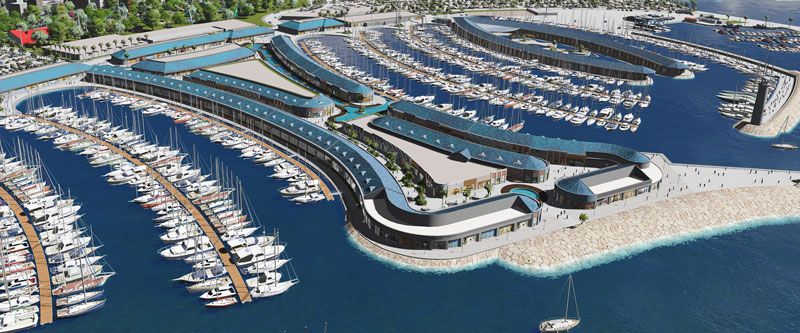 Buying Real Estate in Turkey
For more information about a property for sale in Tuzla including land for sale in Tuzla, or commercial properties in Tuzla or to receive a portfolio of Turkish homes, e-mail, or call us to talk to our experienced sales representatives. We can also answer questions and arrange viewing trips. Alternatively, see the full range of apartments and villas for sale in Istanbul here.