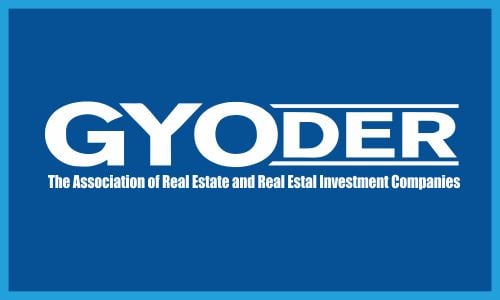 Antalya Homes ®, our main brand, became a new GYODER member. GYODER is Turkey's most important real estate and investment association platform. The association has about 200 corporate members ranging from project developers, real estate agencies, and construction companies.
GYODER's power and influence will bring benefits to Istanbul Homes, a sub-brand of Antalya Homes ®. Let's see, what is GYODER and why it is so important to be a member of this community?
Who is the GYODER?
Association of Real Estate and Investment Companies (GYODER) is established by representatives of the real estate investment company on 2 August 1999. GYODER has about 200 corporate members consisting of main and subbranches such as real estate, architecture, law. This company continues to work effectively with public enterprises and non-governmental organizations. GYODER purpose to support and encourage real estate development. This platform serves many purposes like this;
• To provide solutions for the development of the real estate sector and speed up to institutionalization
• To represent Turkey in the international platform, to provide activities on external markets
• To act an active role in the regulation of the real estate sector
• To create work department environments with domestic and foreign, private and public institutions, chambers of commerce and industry, stock exchanges, professional associations, foundations and unions
• To increase communication and information exchange in the sector
• Contributing to the formation of contemporary and civilized urban elements
• To create, update and share the required data system and advanced data pool
The Effects of GYODER on Us
Dr. Feyzullah Yetgin was elected chairman of the General Assembly of GYODER. Dr. Yetgin uttered his thoughts about this platform:
''GYODER has to be an international platform, not just a national one because we see that the needs are in the direction.''
We are leaving our mark on the real estate sector and foreign market on our path to customer satisfaction. We always lead with our quality business policy, corporate values, and rich experiences on the international platform. As the leading international real estate agency, we continue to grow and develop. We will strengthen our work with GYODER.