Commercial Property for Sale in Istanbul
Istanbul Homes ® offers a wide variety of commercial property for sale in Istanbul, including properties, houses, apartments, and land. Call us today to buy commercial property in Istanbul! Find commercial properties in Istanbul by using the filters on the left side to refine your search.
Find Best Commercial Properties in Istanbul
Istanbul has the ambition to become one of the world's leading business centers. The increase in the sales of commercial real estate in Istanbul Turkey is also proof of turning this ambition into reality gradually. There are plenty of reasons for this increase. However, the most prominent ones are the government's supports to encourage investment, the great diversity of real estate in Istanbul, and the high-profit potential in the sector.
Why Buy a Commercial Property in Istanbul?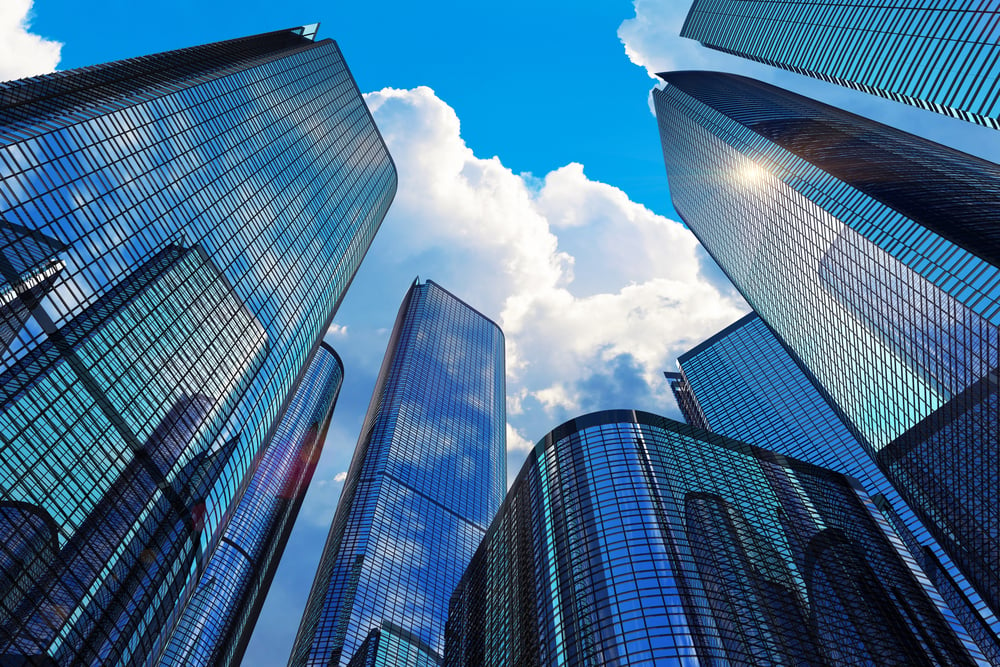 The Intersection of Europe and Asia
In addition to being an important metropolitan city of Turkey, Istanbul has always been a key trading point by being critically located at the intersection of Europe and Asia. We can say that the city has already been a prominent business destination that exists from the Silk Road to today's skyscrapers.
Its location makes the commercial brands more valuable since it provides an intercontinental trade that leads to diversify their customer portfolio. It is like owning a commercial property in Istanbul that attracts customers from all over the world.
A Wide Range of Commercial Real Estate
The diversity in business in Turkey offers buyers and investors a wide range of commercial property for sale in Istanbul. Istanbul Homes' portfolio of business for sale in Istanbul ranges from restaurants, shops, home-offices to buildings that can be renovated into mixed commercial and residential purposes. The most preferred commercial property options in Istanbul are as follows;
Hotel for sale in Istanbul: Turkey is one of the largest tourism sectors by being surrounded by water on three sides, having a mild climate in four seasons, and so on. When you consider that Turkey attracts local and foreign tourists throughout the four seasons, investing in the tourism sector will be a consistently profitable option.
At this point, Istanbul takes center stage in tourism when considered on a city basis. The city has always had an enormous tourism potential for years thanks to its great diversity of historical treasures, cultural values, scenic beauties, cost-effective activities, etc. This potential keeps the sector alive by attracting both local and foreign tourists continuously. At this point, the hotel industry has the highest share of tourism in Turkey. You may create a long-term business with a few successful breakthroughs that you will make in the sector.
Shop for sale in Istanbul: In the following of the hospitality sector in Turkey, the retail sector is also an important and long-term profit guaranteed. You can buy a shop in Istanbul's biggest commercial projects by choosing from the published ads on our website. In these projects, the designers aim at building a sustainable sector that will prefer by all sections of society. You can run your business in one of these projects, or you can rent your shop. There are a lot of commercial properties on our website with high-rental guarantee options. You can click here to see.
Land for sale in Istanbul: If you want to have a long-term investment, you can prefer to buy land for commercial purposes. These lands are suitable for businesses, office buildings, warehouses, manufacturing plants, or profit-generating residences. Your commercial land may increase in immediate value according to its location.
High-Return Investment Property in Istanbul
If you think about having a real estate investment in Istanbul, you need to decide which type of commercial property you want to buy. All properties guarantee a profit for investors, but some of them promise high-return according to their functional harmony with their location.
On the other hand, contrary to popular belief, there is no need to have a commercial investment that is close to popular destinations in Istanbul. The city spreads into outskirt districts with high-budget real estate projects supported by the government. The continuous expansion of the residential areas and the increase in its population diversify location options for buyers to invest. All districts of Istanbul promise continual business activities and stable rental returns with higher-demands of customers.
Getting Turkish Citizenship
You can apply for Turkish Citizenship by a commercial property investment in Istanbul that is worth at least 400.000 USD. Investing in commercial properties is a highly-preferred option in recent years. You can purchase any commercial property type which can be ready-to-move or under construction. The general types of commercial properties are shops, offices, infrastructure facilities, warehouses, hotels, and many other options. The must-have point is that the values of the commercial properties should be more than 400.000 USD.
More Information
If you do not want to prefer to buy commercial property in the first step, you can look at apartments in Istanbul for sale on our website. Also, Istanbul Homes ® has many flats, commercial properties, land, and houses in Istanbul for sale that are suitable for obtaining Turkish Citizenship.
Let us help you find the best commercial property for you! You can call us today or visit our offices to arrange a viewing tour!