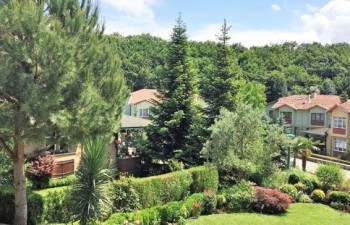 Real Estate in Cekmekoy Istanbul
About Çekmeköy
As one of the lesser talked about districts of Anatolian Istanbul yet it is gaining recognition from Istanbul property buyers who enjoy the family-friendly atmosphere and strong community vibes.
Sitting on the Keçiağılı Hills near the Alemdağ Forest and the E-5 Sile road, the population was 100,000 in the past, but in recent years, this has grown by approximately 40,000 people lured by new, modern Cekmekoy apartments for sale and houses for sale in Çekmeköy. There is also a small, select student population who attend the nearby Özyeğin University.
Historical documents say the region was first officially registered in documents during the reign of the Ottoman Sultan Süleyman the Magnificent. Yet because locals always made their income from the land as an agriculture community, they suspect Çekmeköy existed long before this.
Farmed products in the past included oats, barley, wheat, and fruit from the abundance of orchards. Lumberjacks also found themselves in demand because of the nearby Alemdağ Forest.
While the focus on the town is trade and business, traces of its agricultural history remain in certain parts and thanks to the nearby forest, Çekmeköy will always be known as a natural place within the city.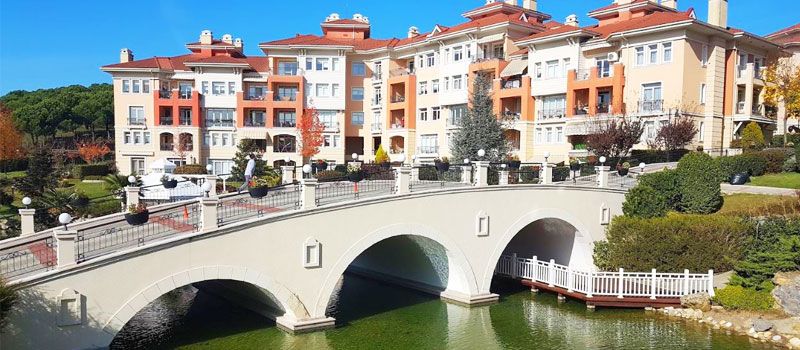 Real Estate for Sale in Çekmeköy
The portfolio of property in Çekmeköy for sale is not as extensive as other areas in Istanbul, yet buyers will be pleasantly pleased by what is on offer. Most properties for sale in Cekmekoy focus on a community vibe with shared social amenities such as swimming pools, landscaped gardens, and children's playground, Turkish baths, and fitness gyms.
Given the family-friendly environment of residences, Cekmekoy property for sale tends to be spacious and depending on the location has a stunning forest view.
Another advantage of a property for sale in Cekmekoy is that its landlocked position means prices per square meter is extensively lower than other prominent neighborhoods like Kadıköy or Üsküdar yet should residents wish for a piece of seaside life, it is only a 30 to 40-minute drive in most directions to reach the coastline.
Neighborhoods of The District
Covering 14,000 hectares, the Cekmekoy region breaks down into 17 separate neighborhoods and four smaller villages called Huseyinli, Sirapinar, Koçullu, and Resadiye.
The larger neighbourhoods including the main town centre are Aydınlar, Alemdağ, Cumhuriyet, Çatalmeşe, Çamlık, Ekşioğlu, Güngören, Hamidiye, Kirazlıdere, Mehmet Akif, Mimar Sinan, Nişantepe, Ömerli, Soğukpınar, Sultançiftliği and Taşdelen.
How to Get to Cekmekoy
One advantage of buying a property in Cekmekoy is also the transport network. Cekmekoy is just a 30-minute drive from the Sabiha Gökçen Airport that has recently increased flight schedules from many international destinations.
Alternatively, to get to the European side of Istanbul by car, the Fatih Sultan Bridge is a 30-minute drive. Üsküdar and Kadiköy that are also on the Anatolian side of Istanbul are both major ferry ports going to other destinations within the city, and both are easily reached with a 40-minute drive.
Shopping in The Region
The streets of Çekmeköy are lined with plenty of small shops and local markets, but the Metro Garden Shopping Mall in the Ümraniye district easily wins the admiration of shopping fans.
A wide range of clothes, home, sports, child's stores, and many more themes make it the one-stop shopping point for many families. It also has a cinema screen. Otherwise, residents also use the Optimum Shopping Mall and its cinema and children's play facilities. There are many luxury properties in Çekmeköy close to these entertainment centers.
For More Information
The experienced sales representatives at Istanbul Homes are all long-time residents of the city with in-depth knowledge of districts and neighborhoods. If you arelooking to buy a property in Cekmekoy, Istanbul Homes will help you to find out more information about land for sale in Cekmekoy and commercial properties in Cekmekoy.