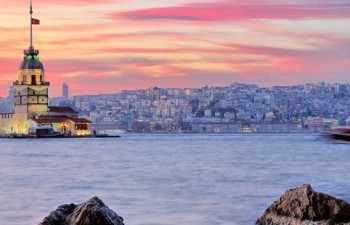 Real Estate in Uskudar Istanbul
A Popular District of Istanbul in Asian Side: Üsküdar
Sitting in the Asian side of Istanbul, property for sale in Üsküdar is highly sought after because it is an iconic residential neighborhood. This is not new-found fame either because throughout history it has kept a prestigious reputation, thanks to its Bosphorus location.
Some say real Istanbulites live in Uskudar, but either way, the district has this remarkable ability to captivate your attention at every turn. This is proven by its population of just over 582.666 people. A property in Uskudar for sale would be anyone's dream.


Key Facts About Üsküdar
• It covers 35.7 square kilometers
• Uskudar has 2501 streets
• These streets belong to 33 neighborhoods
• Bordering districts include Beykoz, Ümraniye, Ataşehir, Kadiköy
Living and Buying Property in Uskudar
Having always been a center of Istanbul's real estate market, off-plan, and new Uskudar apartments for sale are hard to come by since there is a lack of land available for building. Some old buildings and villas in Üsküdar are also in dire need of repair. Naturally, high demand, as well as lack of new constructions, means prices per square meter are higher, and budget or first-time property buyers tend to look further inland.
Otherwise, people who own properties in Uskudar tend to be retirees, or commuters going over to European Istanbul. There is also a high percentage of student renters because of the nearby prestigious university. So, buying a property in Üsküdar for sale and giving it to the whole year or seasonal rent will give you a good income.
Most daily activity happens around the ferry dock because along with neighboring Kadiköy, regular and cheap ferry services have a roaring passenger trade. Naturally, traditional restaurants set up in this area cater to constant crowds and tourists flock here to explore historic mosques and other famous points of interest.
Neighborhoods of Üsküdar
Stretching from the center, along the promenade with views of the opposite shoreline leads into Salacak, a favorite place for locals during summer and weekends. Fame easily comes to the neighborhood because of its central landmark, the Byzantine Maiden's Tower also known as Leander's Tower (Kız Kulesi), sitting in the middle of the Bosphorus. Frequently appearing on picture postcards and in travel magazines, it is now one of Istanbul's most prominent restaurants and easily reached by ferry.
In streets behind the promenade, old houses displaying Ottoman architecture draw in curious daytime visitors but Salacak has two more claims to fame as an idyllic place to watch the sunset in Istanbul and as the destination where the 7th-century resident Hezarfen Ahmet Çelebi landed after he flew across the Bosphorus by using a hang glider.
Another favorite place to hang out is Çengelköy, easily reached by bus from the main center. As another seaside location, Turks love it at weekends and often start with a family breakfast followed by a stroll, and coffee.
Çengelköy is also home to old yali houses for sale in Uskudar. These seaside mansions, some of which make up Turkey's most expensive real estate market, gain their iconic status as summer homes owned by wealthy and influential members of society during Ottoman rule. Just beyond the outskirts of Çengelköy is the famous Kuleli Military High School. You can easily find many options of any Uskudar property for sale in Uskudar including land for sale in Uskudar and commercial properties in Uskudar on our website.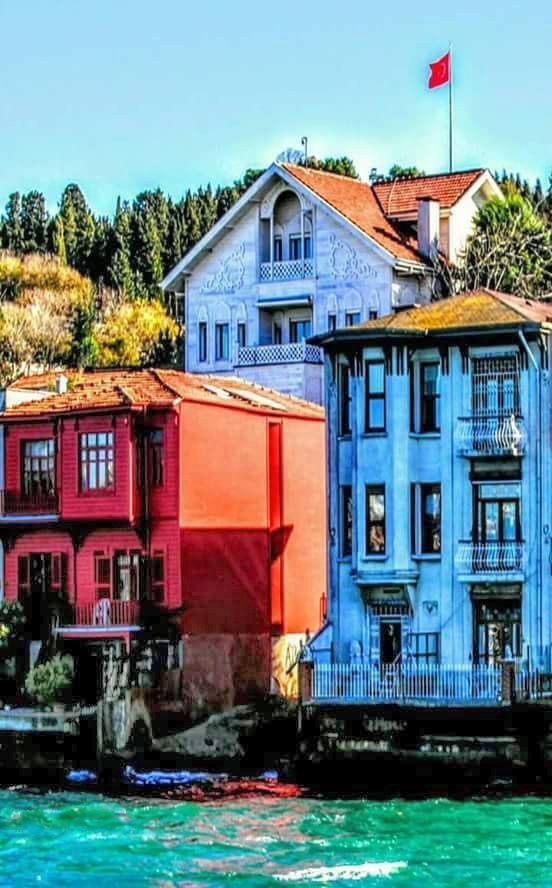 Other notable districts include:
• Harem, home to the former Selimiye barracks where Florence Nightingale treated British soldiers.
• Doğancılar is particularly noted for its green spaces.
• Altunizade is a shopping and entertainment hub but also noted in history for its diversity of residents including Greeks, Jews, Armenians, and Turks.
• Acıbadem, with its excellent urban planning and tree-lined streets, is a desirable location for buyers of property in Uskudar Istanbul.
• Some notable artisans and influential people own property in the small, quaint village of Kuzguncuk.
• Beylerbeyi is home to the famous Ottoman Palace.
• Çamlıca, a favorite tourist spot has fantastic views over the Bosphorus.
Day and Night Activities in Uskudar
There are many advantages to acquiring properties for sale in Uskudar, but one of the most important ones is the fact that the area is both lively during the day and night activities.
Üsküdar is unique because it houses many old religious buildings of various beliefs. The Namazgah, Ahmediye, and Vanikoy Mosques are just a few of hundreds dotted around neighborhoods, while the Saint Gregory the Illuminator Armenian Church and the 19th century Bet Yaakov Synagogue are prominent representations of the Christian and Jewish beliefs.
Other local landmarks include old drinking fountains, but for rest, locals head to the privately-owned Fethi Pasa Park. Named after an Ottoman prince, a quiet ambiance and point of interest include a café and a platform for open-air music performance to attract young and old alike.
Otherwise, ultramodern shopping malls like the 80.000 square meters Akasya provide entertainment, fast food restaurants, and brand name shopping all under one roof. At night Uskudar center, with its many bars and local eateries is the number one choice.
How to Get to Uskudar?
If there is one thing, Uskudar does well; it is its vast transport network. Sabiha Gökçen airport with its year-round flights from many other countries is just 40 minutes' drive away. Local buses also connect residents with other areas in Asian and European Istanbul.
Without a doubt, frequent and cheap public ferries are a favorite method of getting around. If you plan to visit, with if you would like to buy a property in Uskudar or other areas of Istanbul, contact us today to arrange a viewing trip or to receive details via email of potential property for sale.