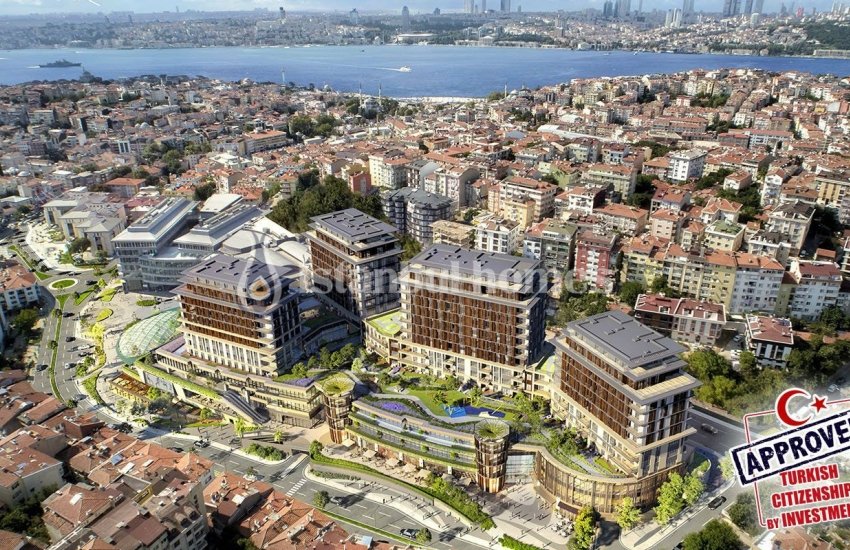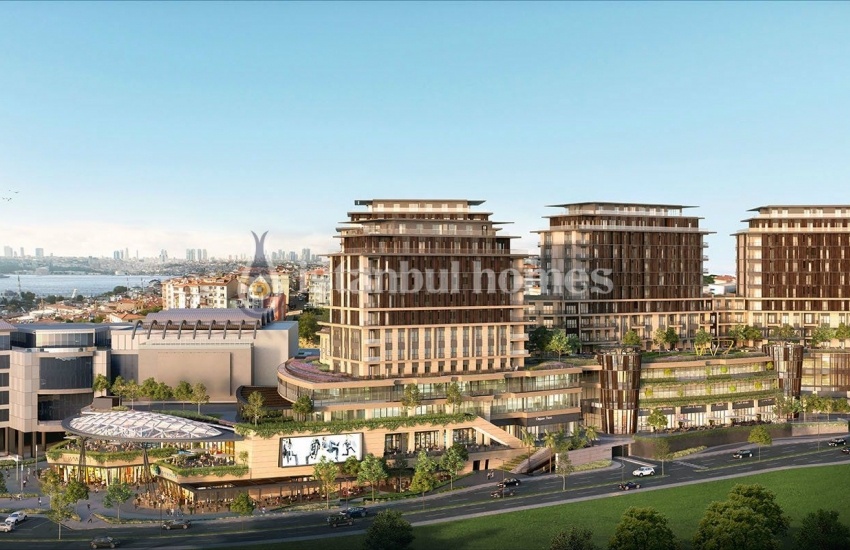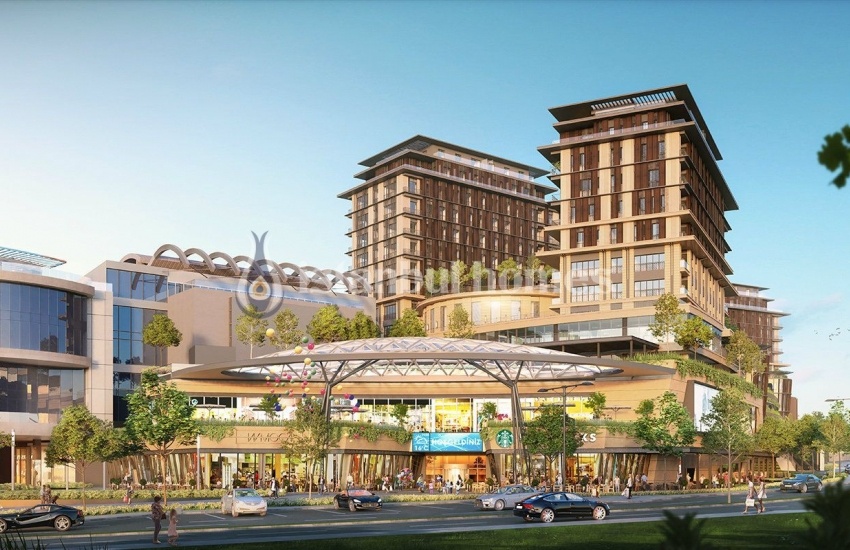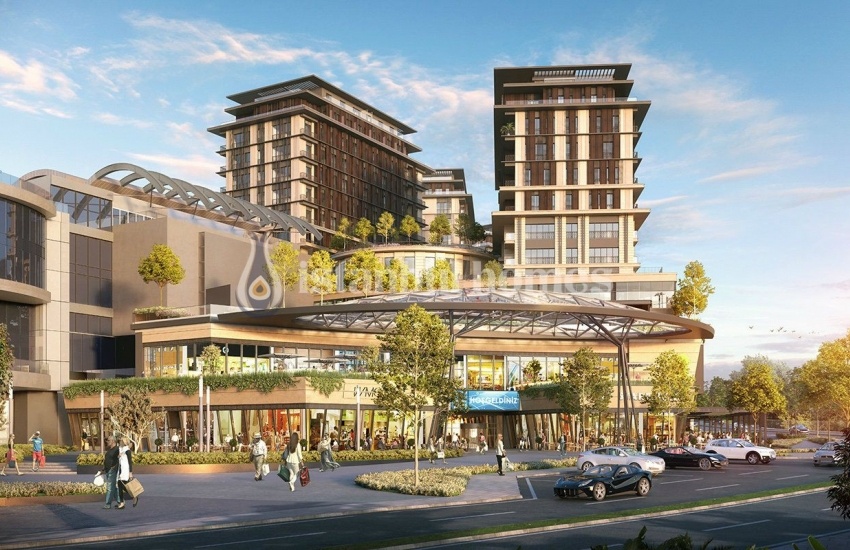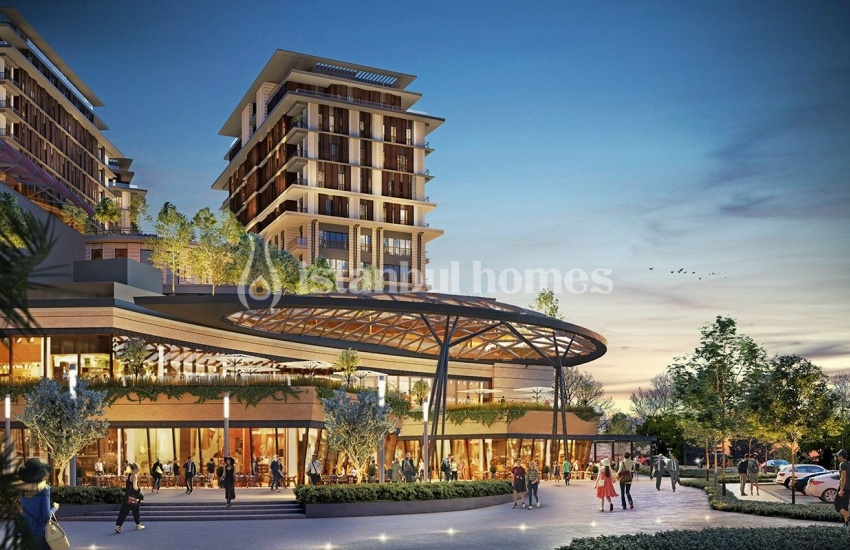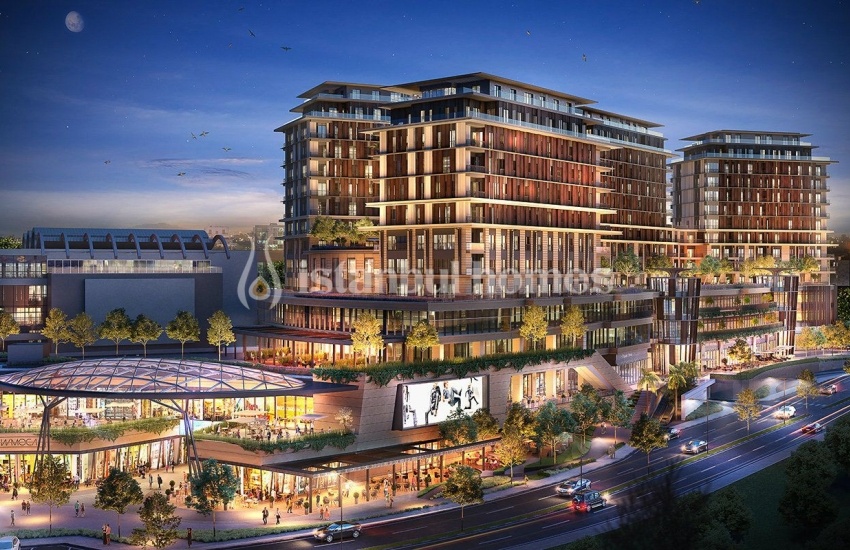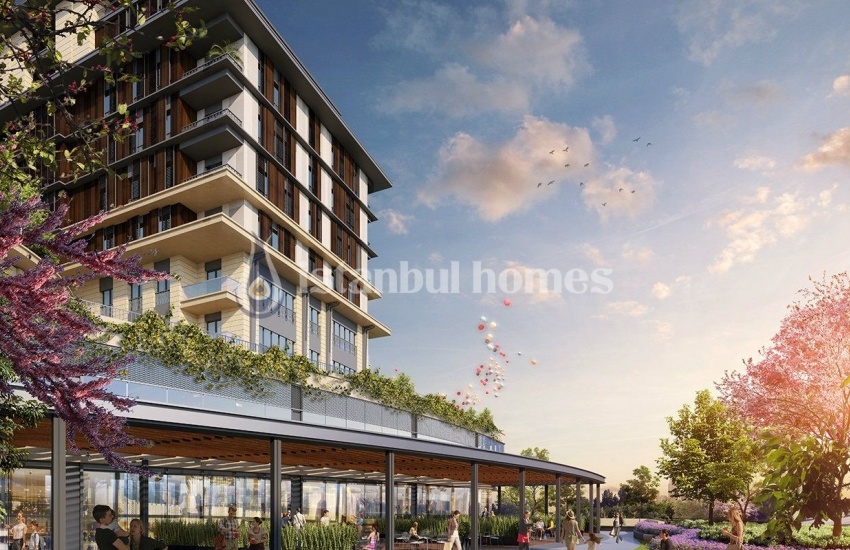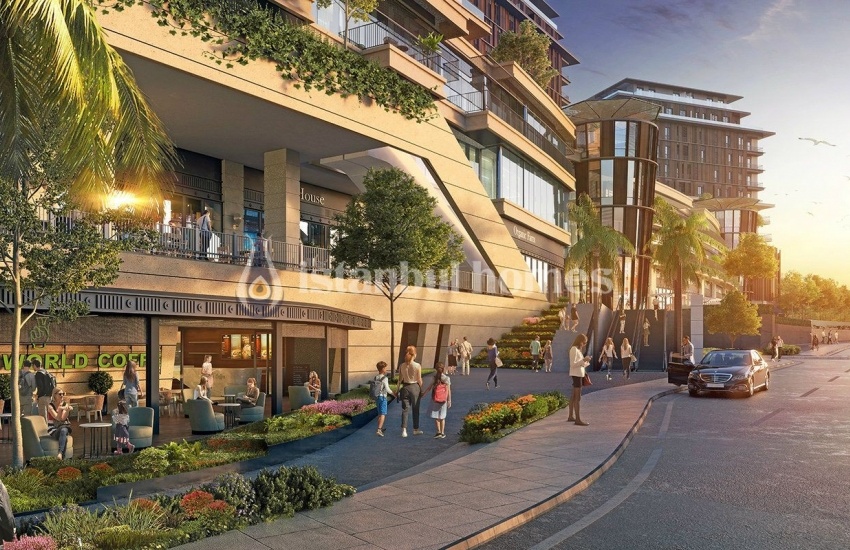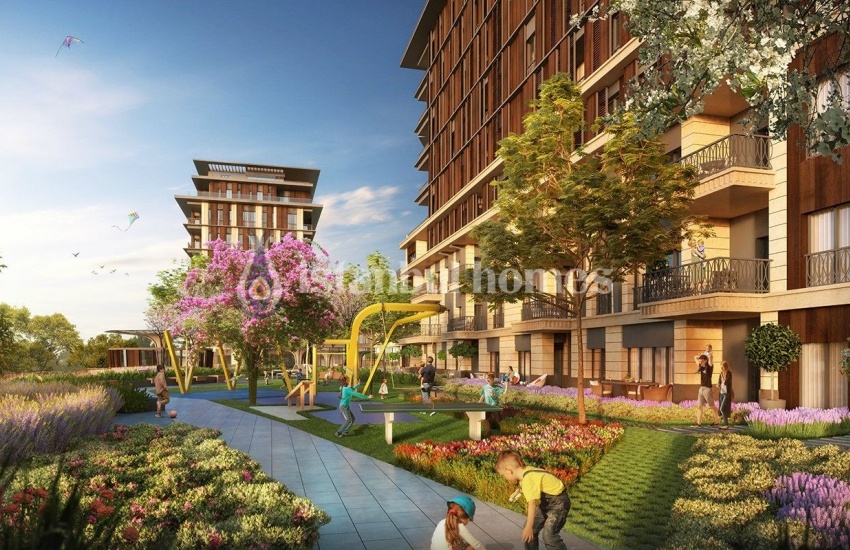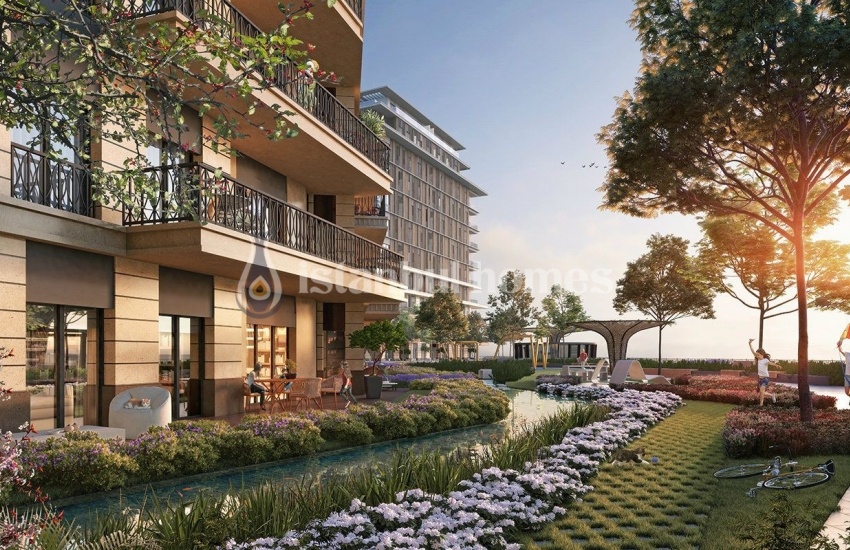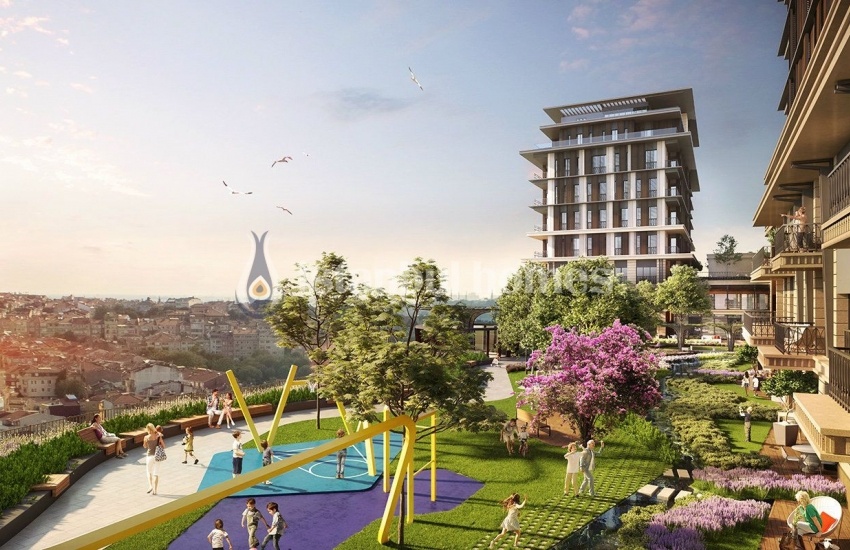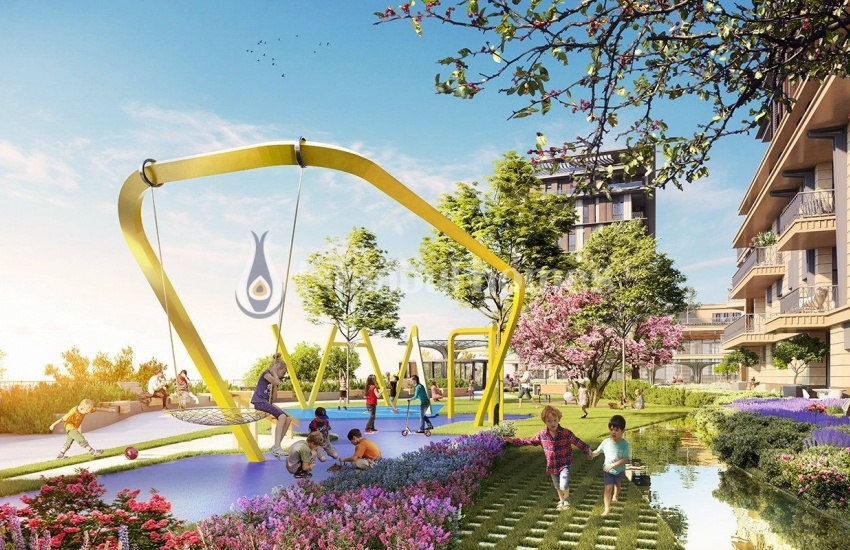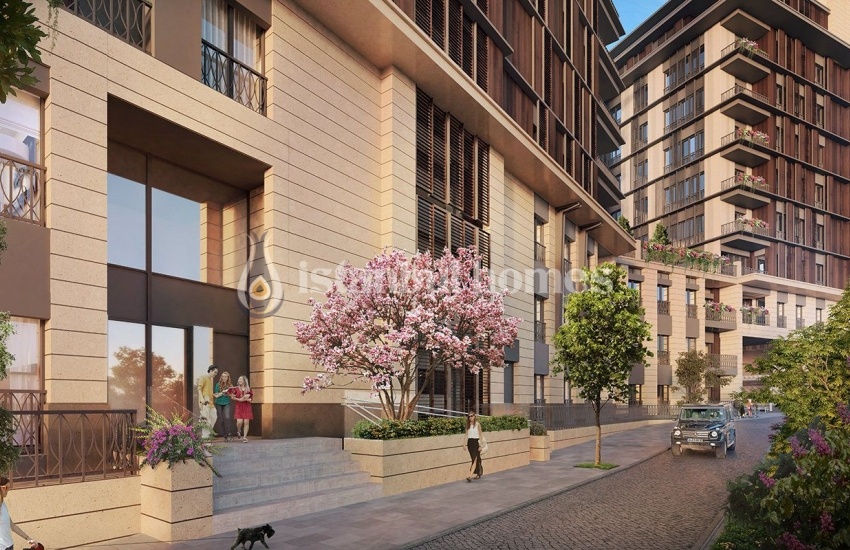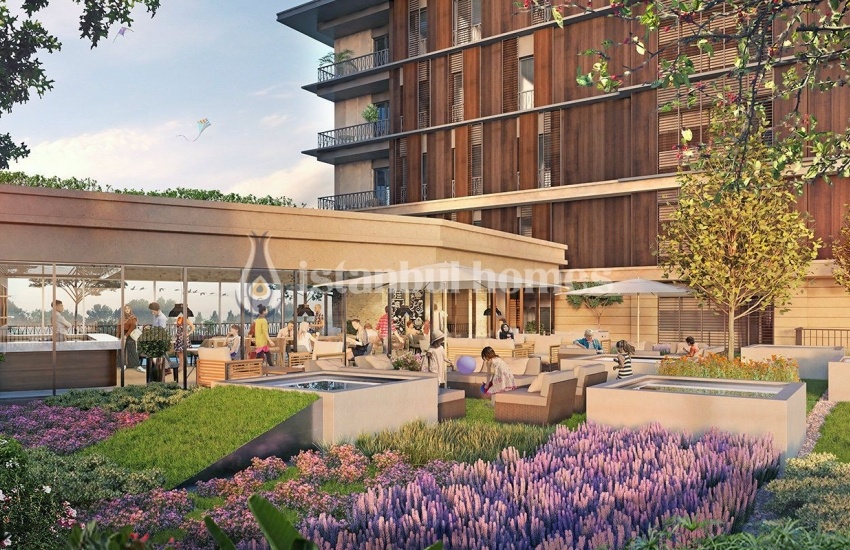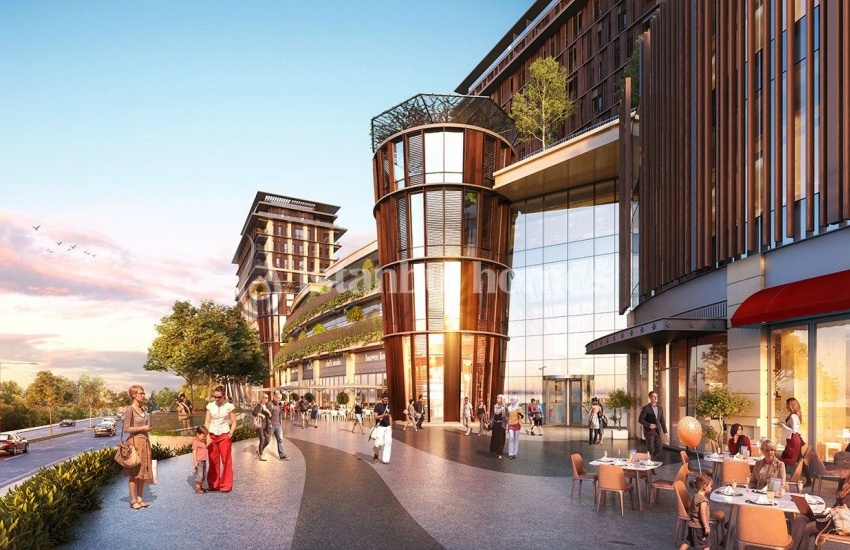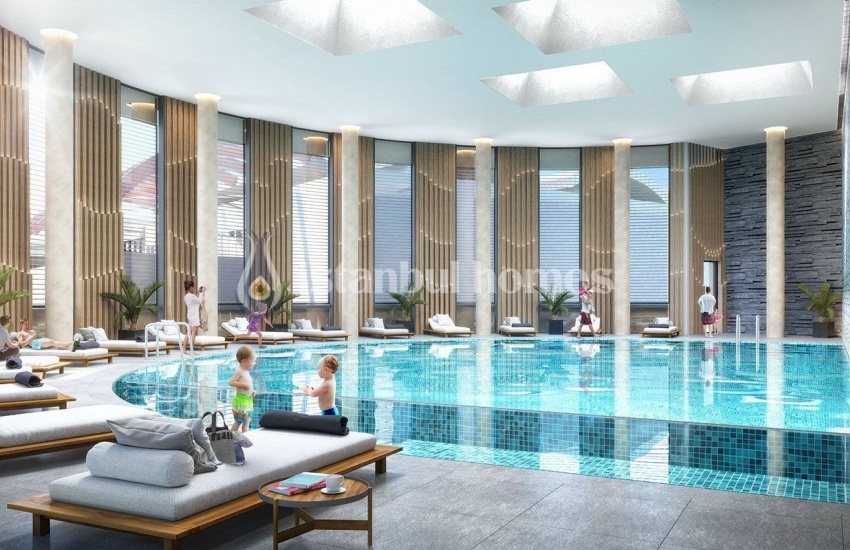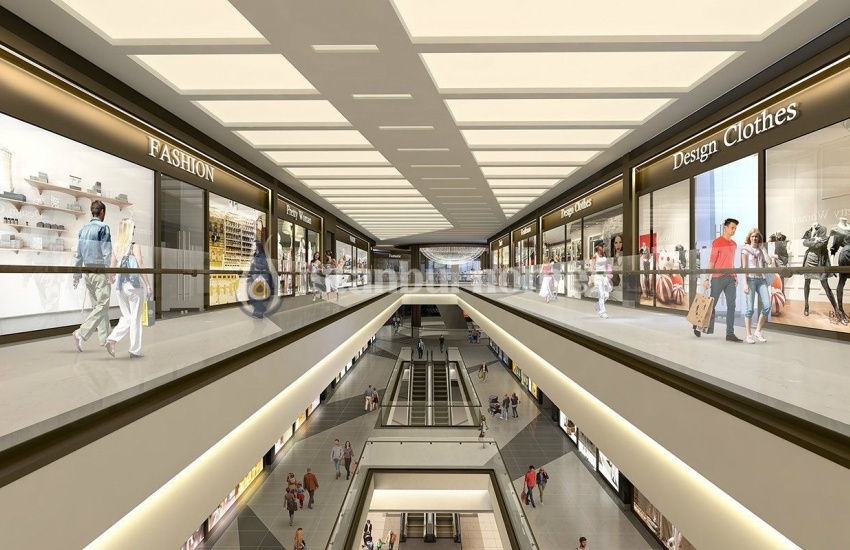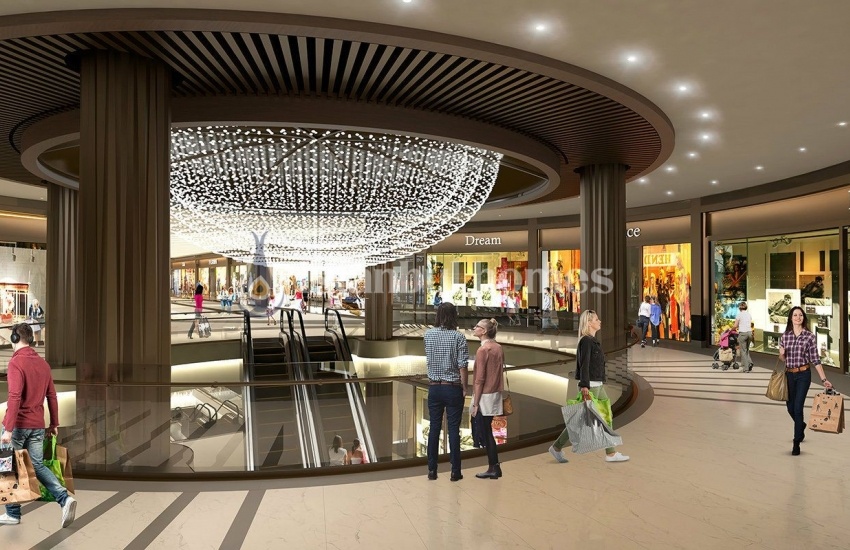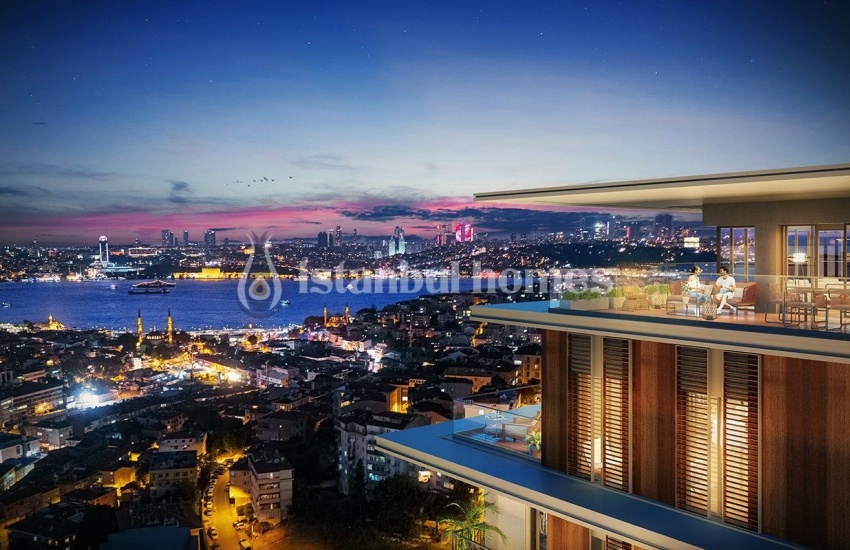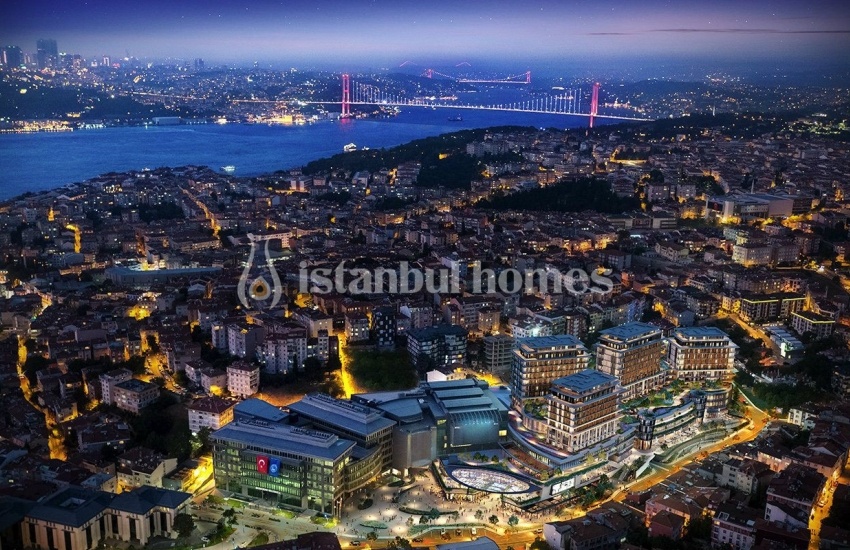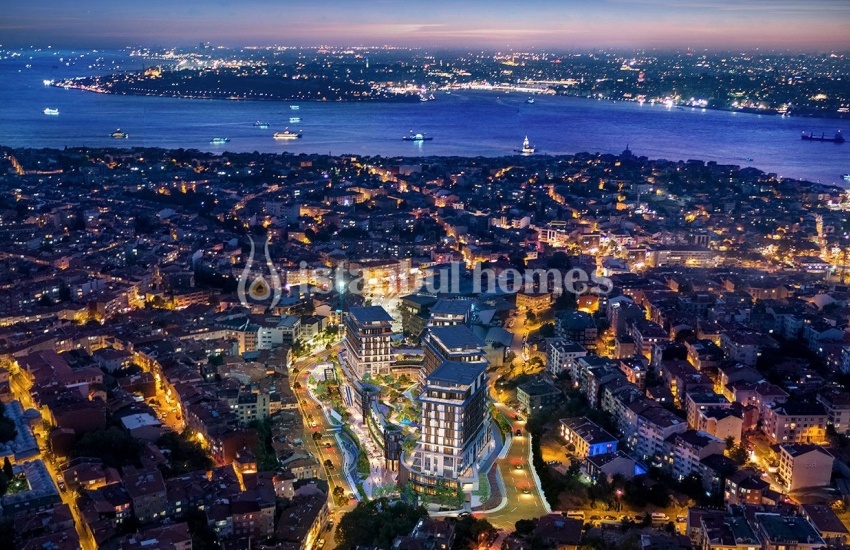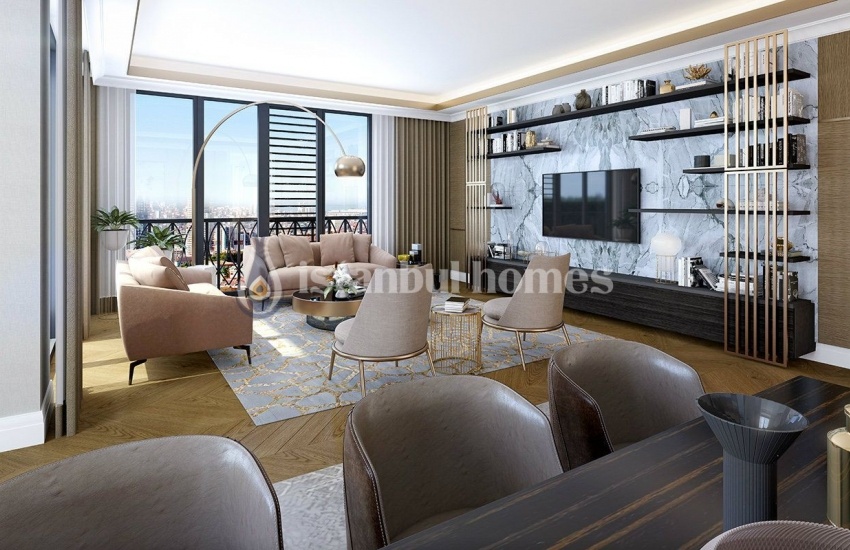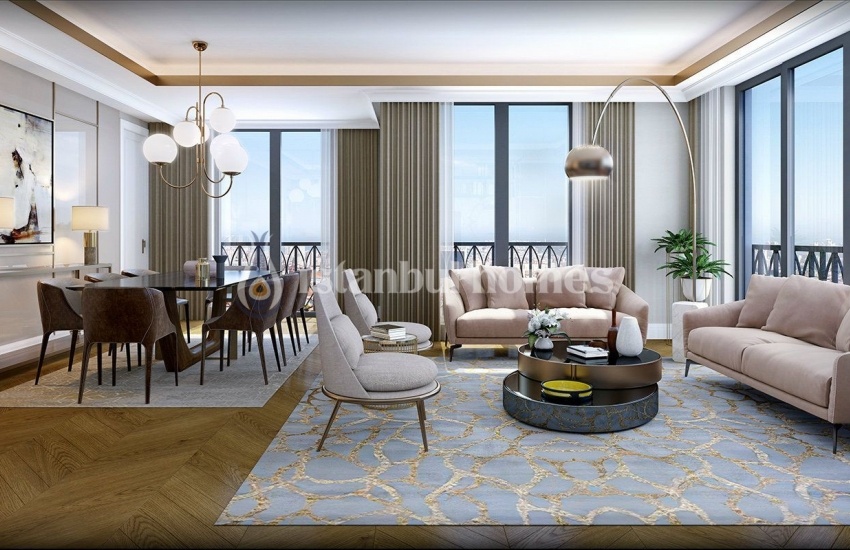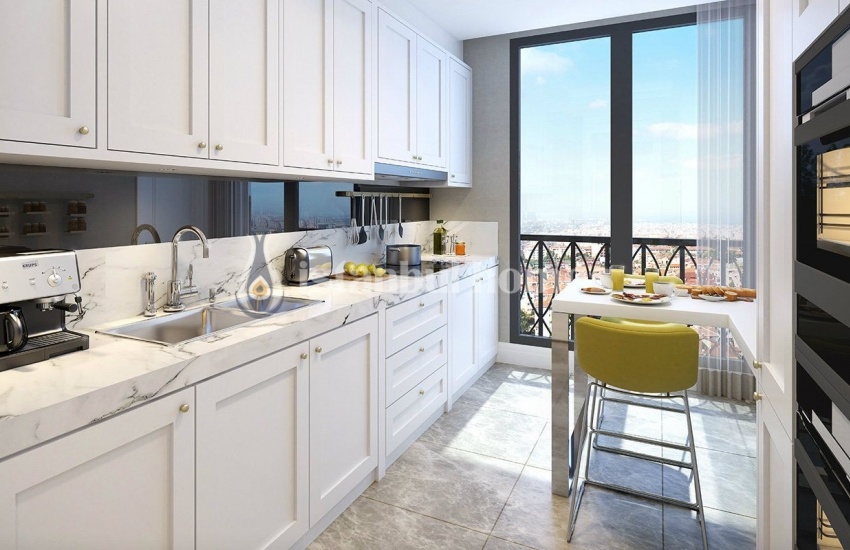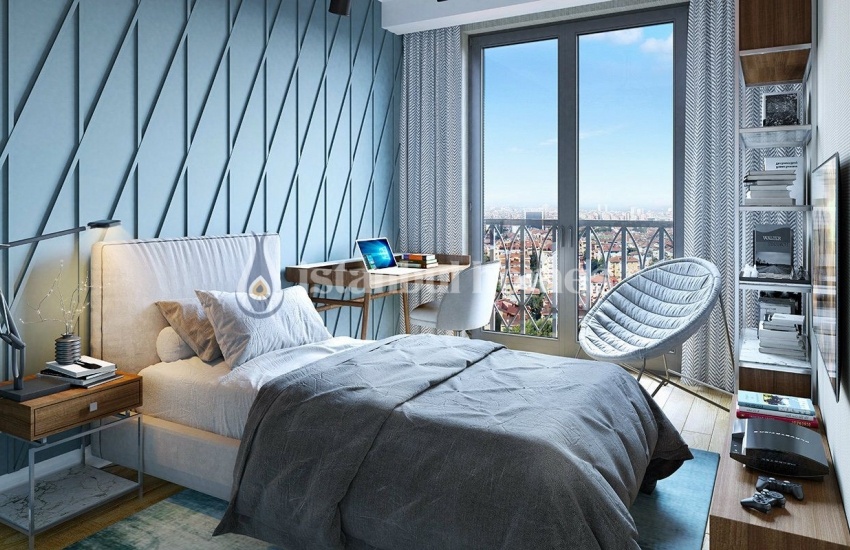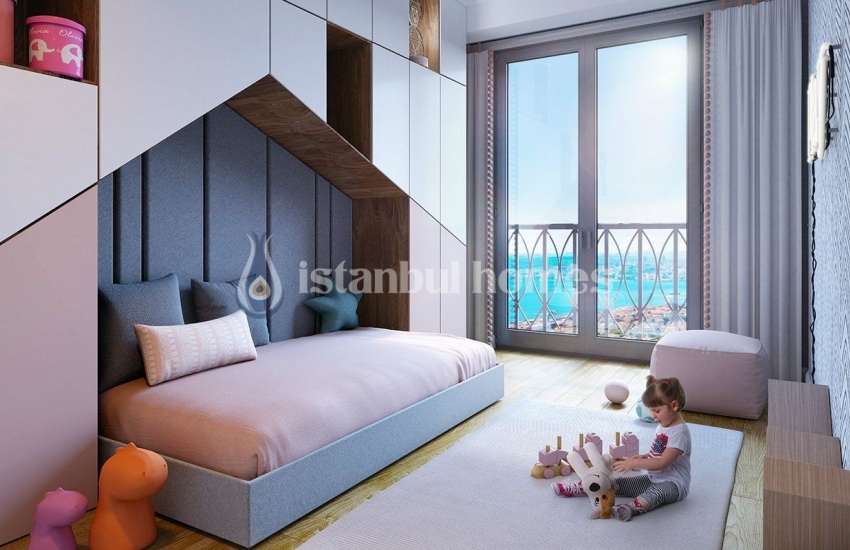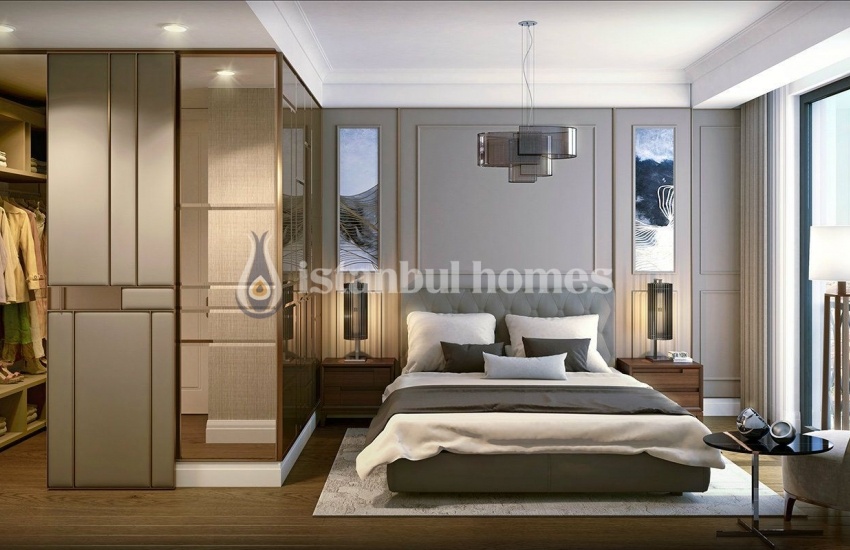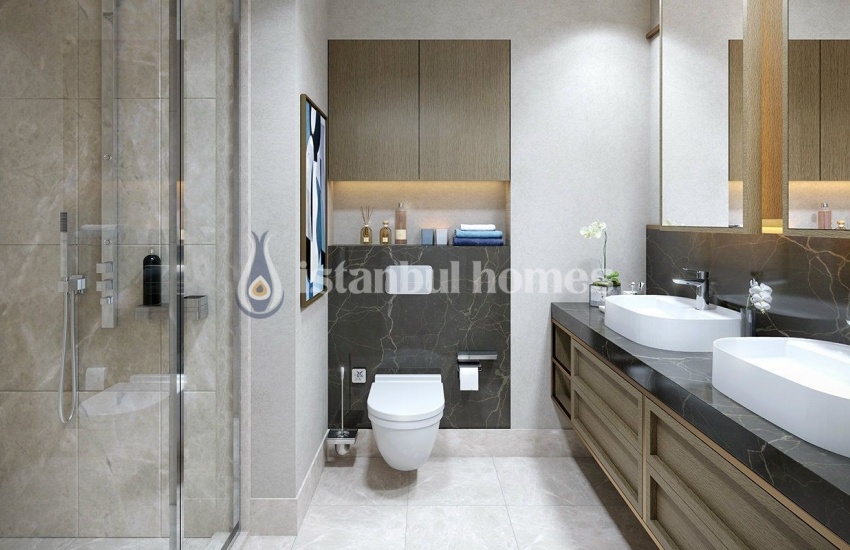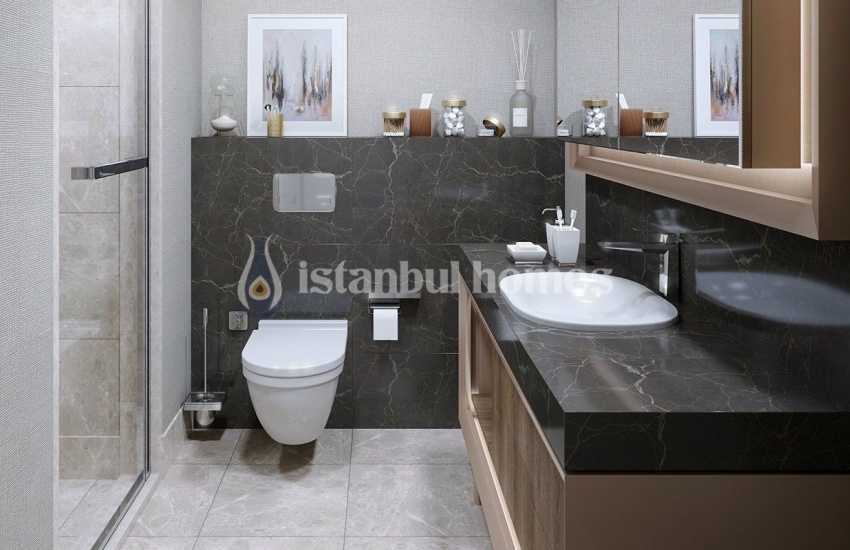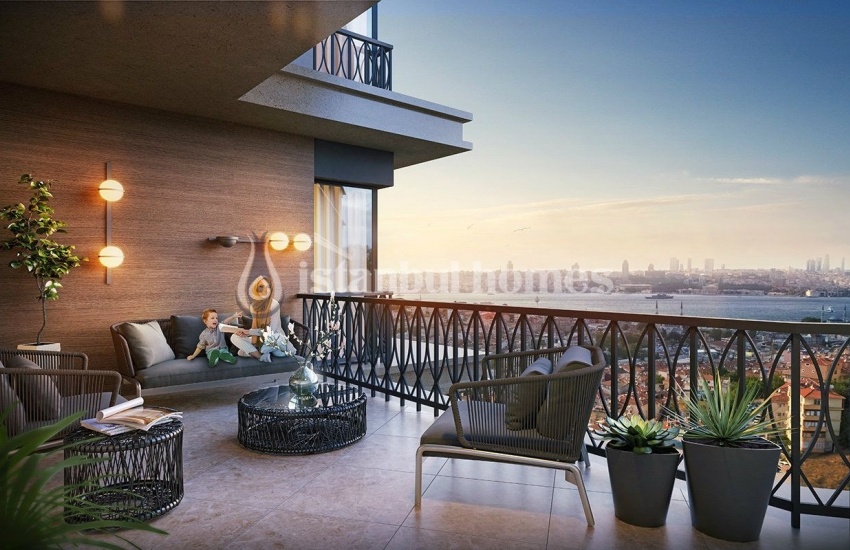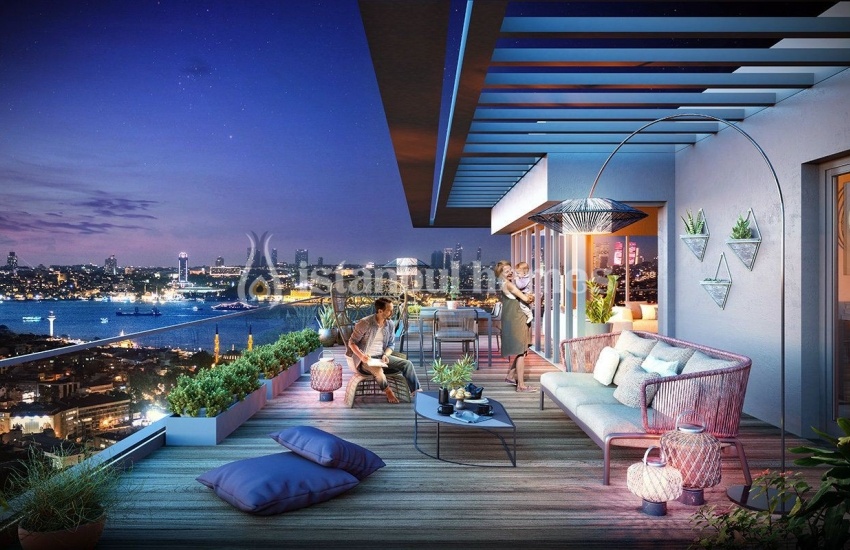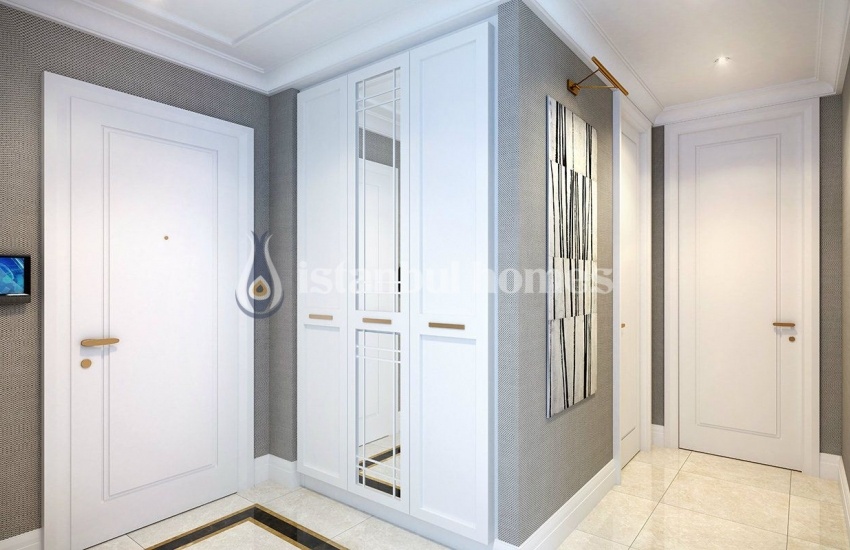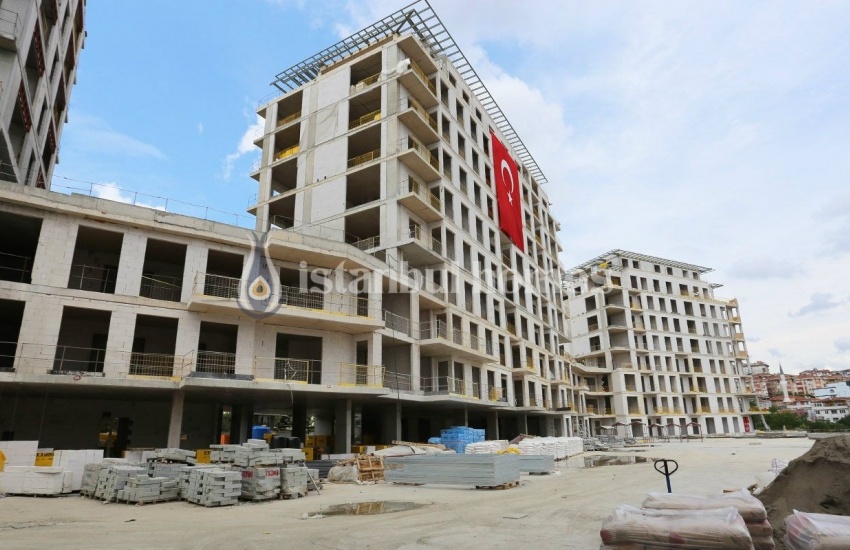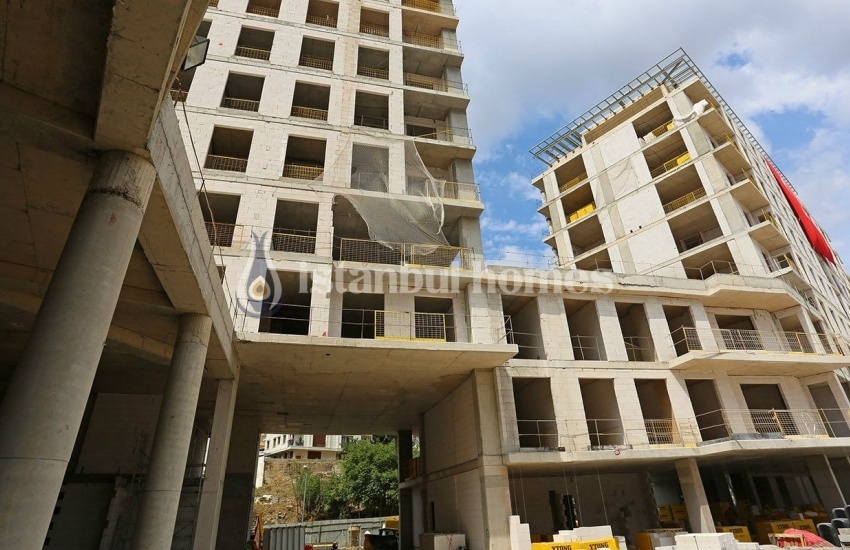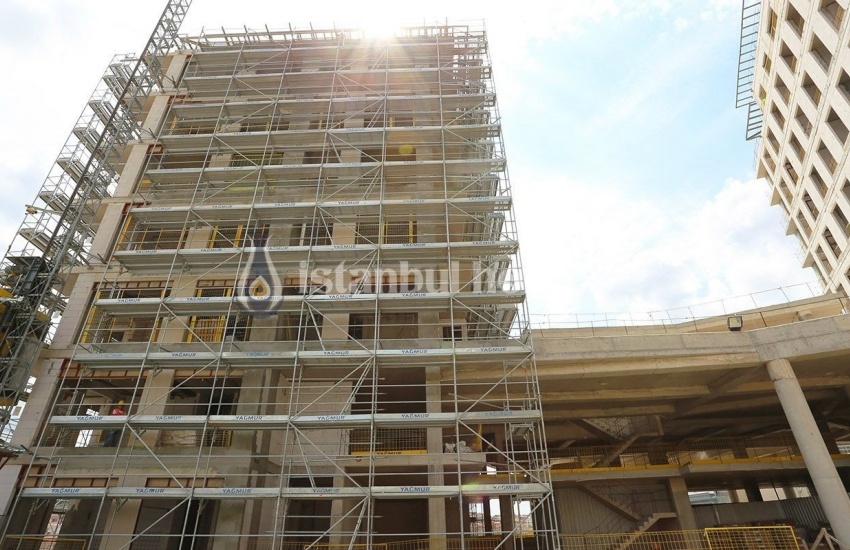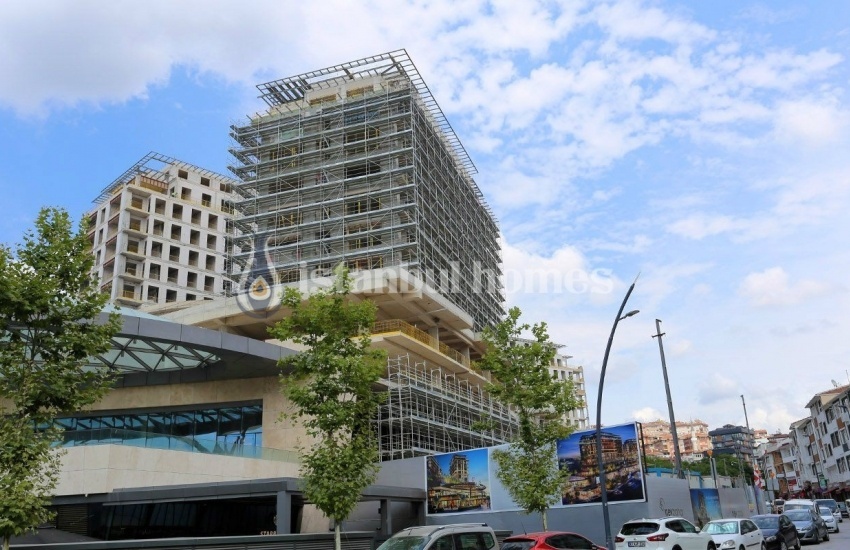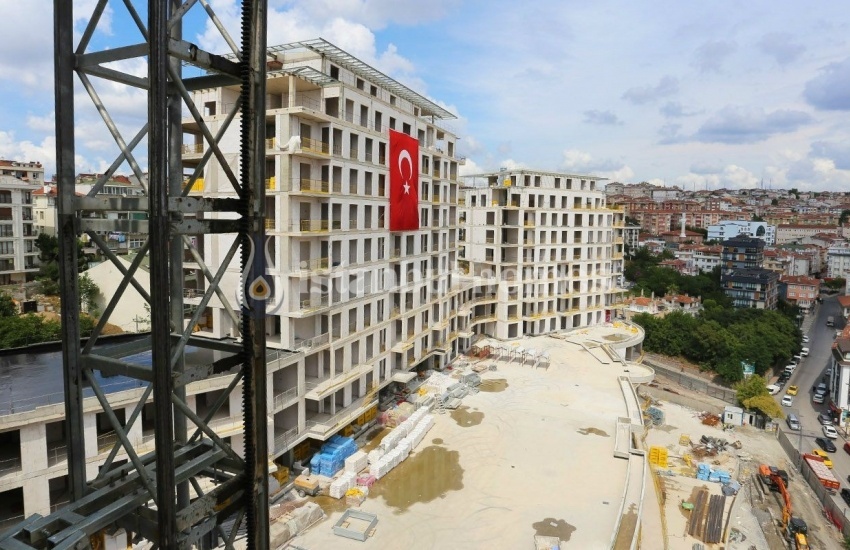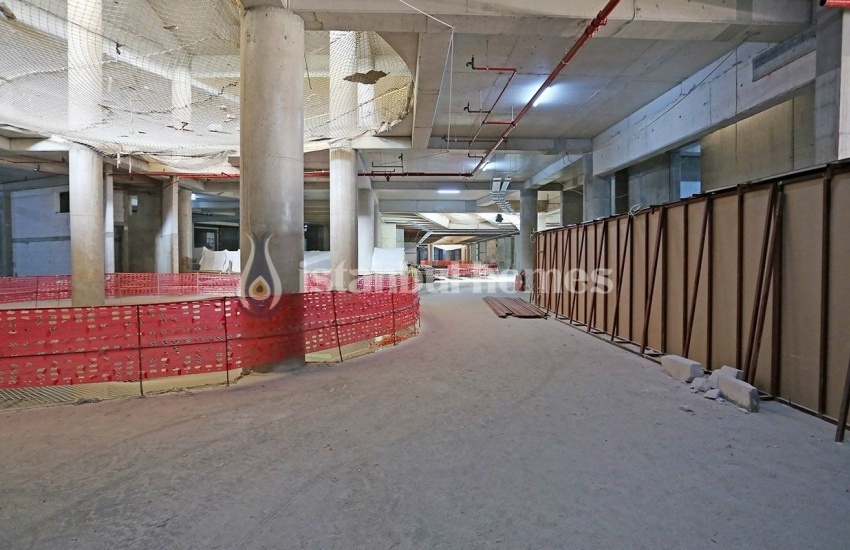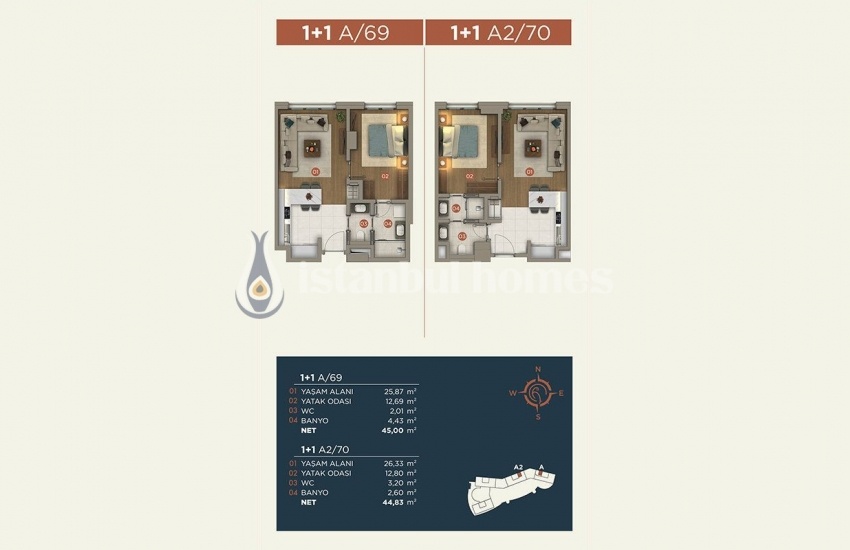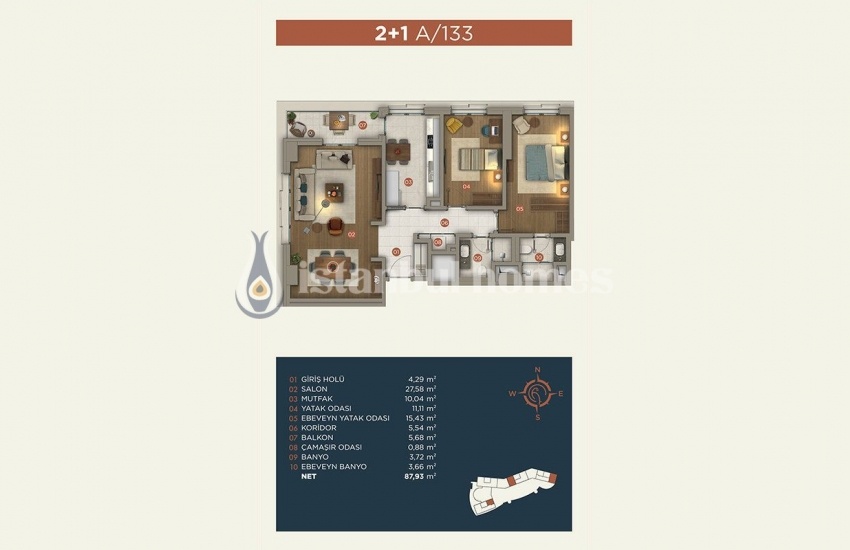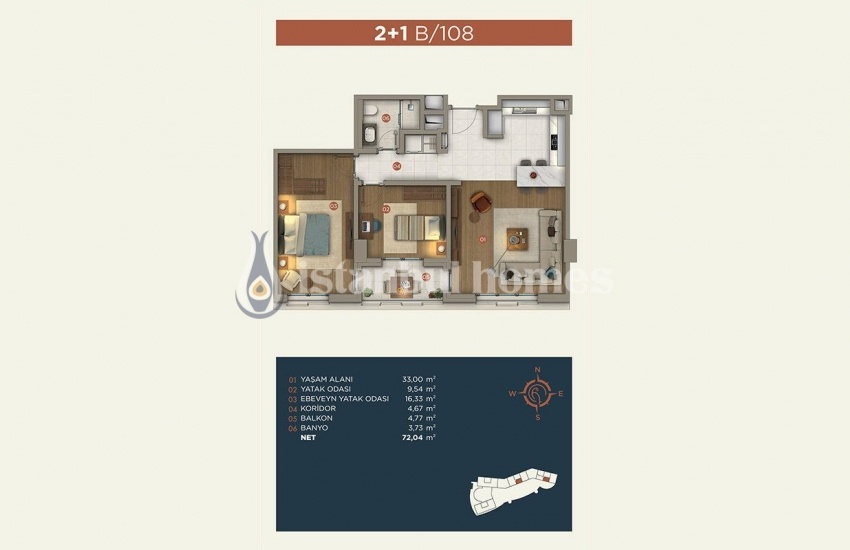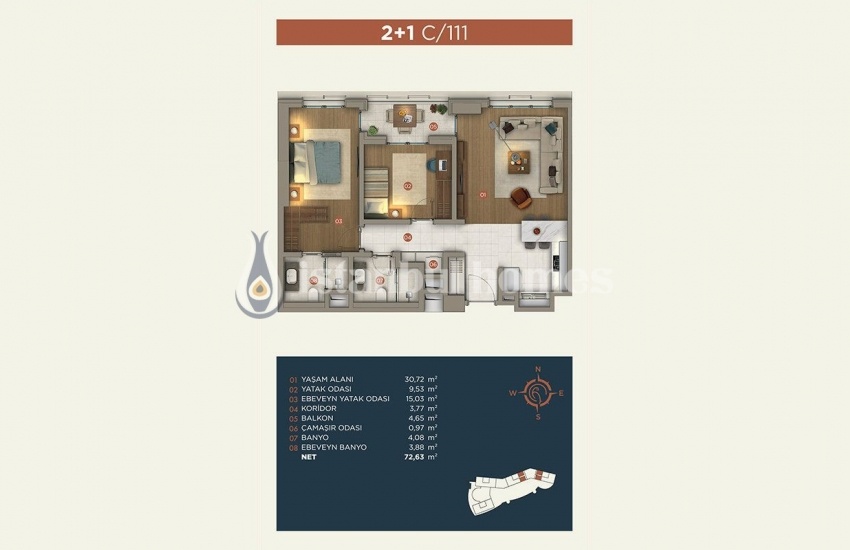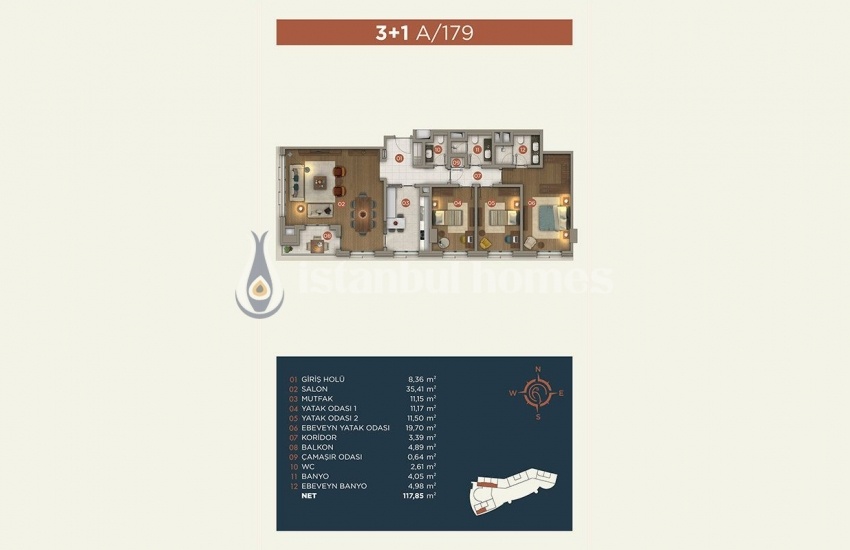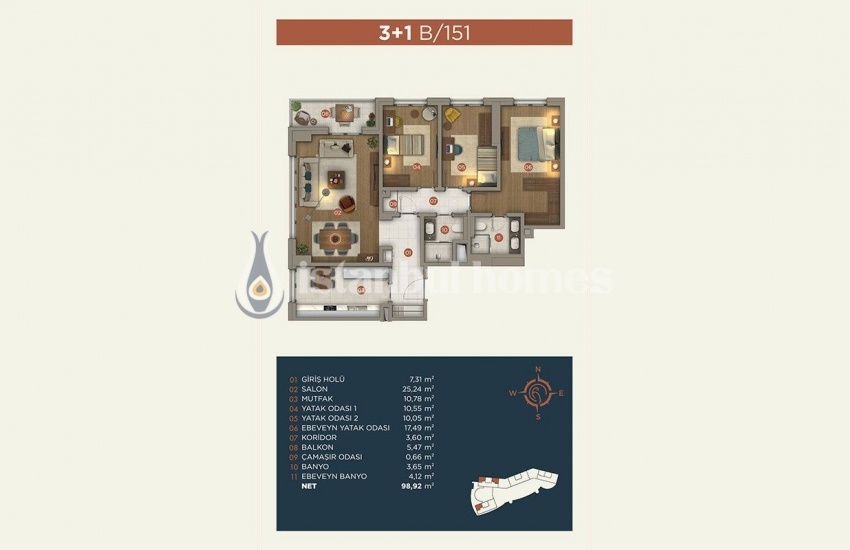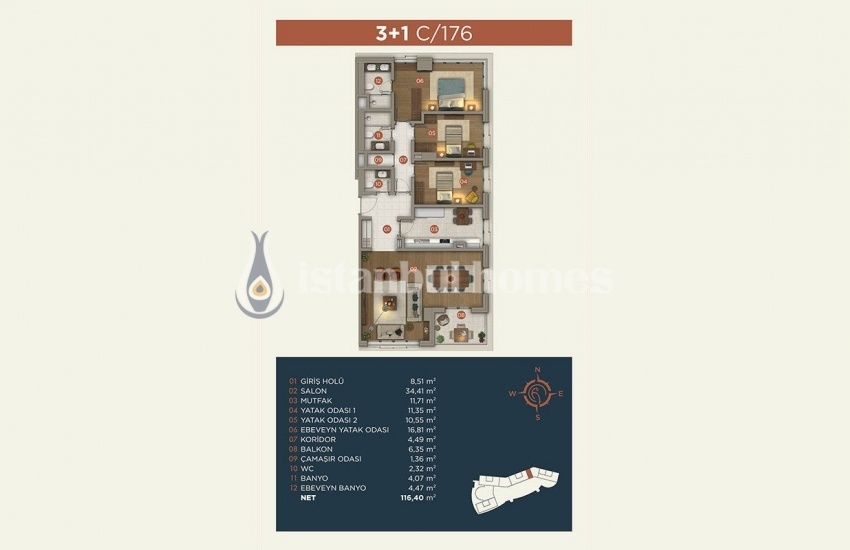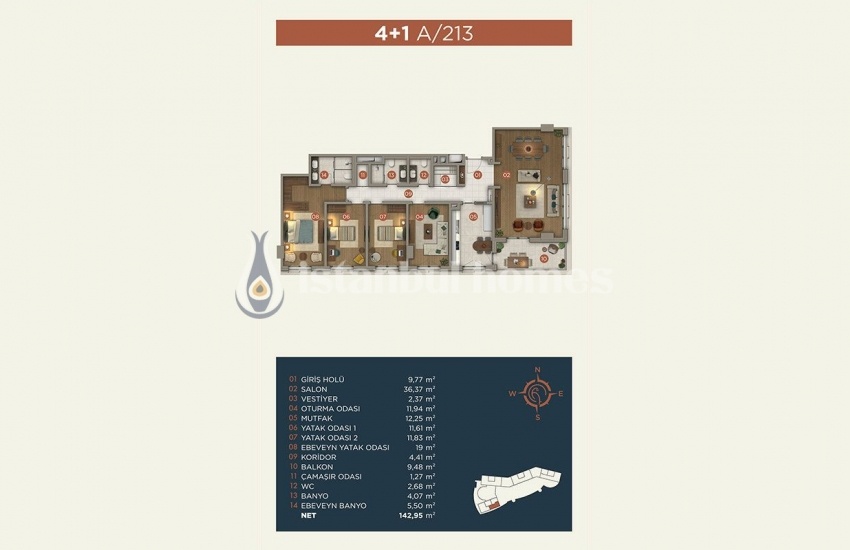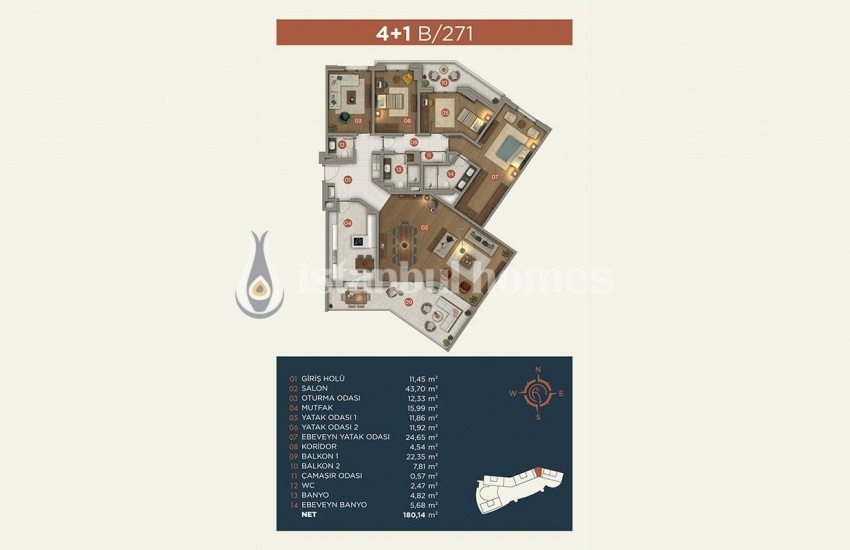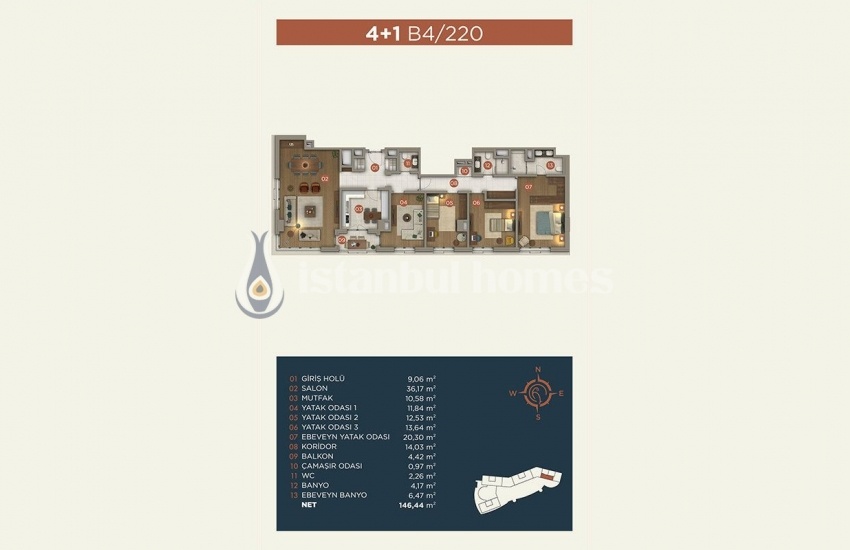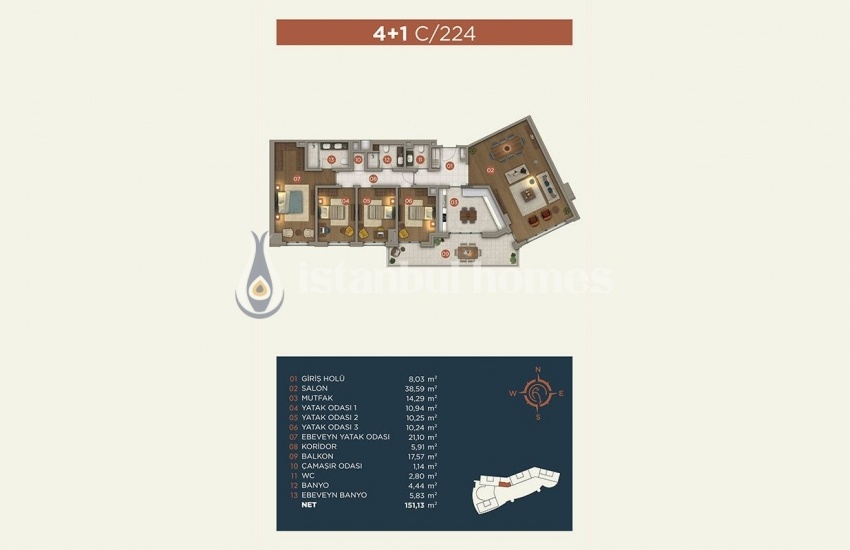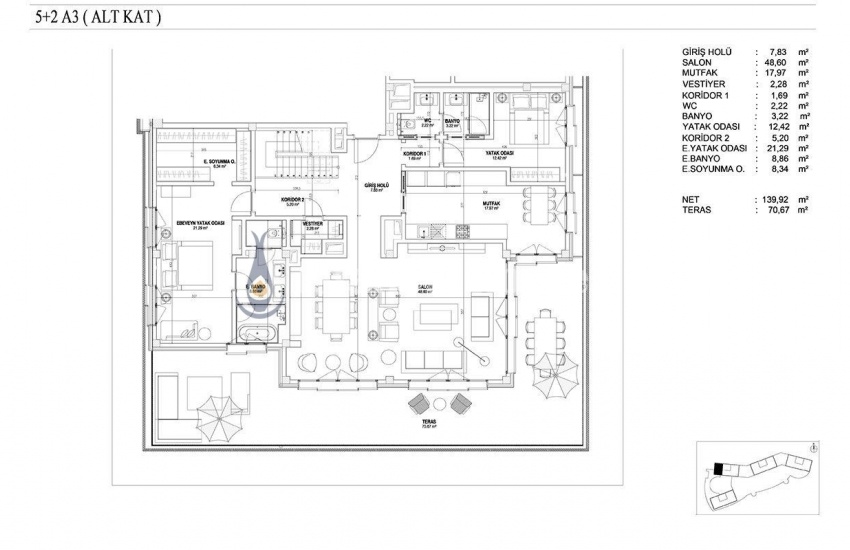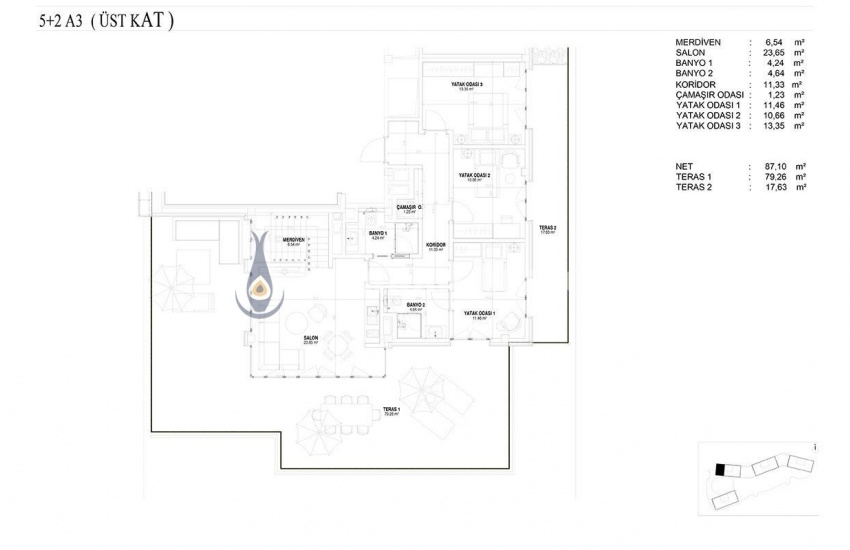 Exclusive Apartments with Bosphorus View in Uskudar Istanbul
Bosphorus view apartments are located in Usküdar surrounded by social amenities and historical places. Apartments stand out with its perfect location, distinct lifestyle options, special outdoor areas, rich social opportunities and unique investment value
Exclusive Apartments with Bosphorus View in Uskudar Istanbul
Bosphorus view apartments are located in Usküdar surrounded by social amenities and historical places. Apartments stand out with its perfect location, distinct lifestyle options, special outdoor areas, rich social opportunities and unique investment value
Why are there different prices on different websites?
Base prices can be in different currencies. Exchange rates are updated two times a day. The declared prices are the starting prices, and the costs inherent in the purchase of the property (such as ITP or VAT, notarial expenses, registry expenses) are not included. Why are there different prices on different websites?
LEARN MORE
TOP 3 REASONS TO BUY
Price advantage
In a great location
Stunning Bosphorus view
SUMMARY
Üsküdar Apartments in the Project with 4-Floors Social Club and 30.000 m² Shopping Street
Smart apartments are located in Üsküdar on the Anatolian side of İstanbul. Üsküdar which is a central district of the city is home to many important and historical mosques and museums such as Mihrimah Sultan Mosque and Maiden's Tower. There are all social amenities like the education facilities, business center, shopping and health institutes in the region. Thanks to its convenient transportation amenities, you can reach also other regions of İstanbul in a short time.
Istanbul apartments are 5 km to Ataşehir and Ümraniye, 1.6 km to Avrasya, 3 km to Kadıköy, 800 mt to Marmaray, 2 km to Metrobus, 950 mt to Üsküdar Marina and Maiden Tower, 650 mt to Üsküdar Square, 850 mt to Mihrimah Sultan Mosque, 52 km to the International Istanbul Airport, 1.5 km to Capitol Shopping Mall, 710 mt to Doğancılar Park, 1.2 km to Harem, 2.5 km to 15 Temmuz Şehitler Bridge and 650 mt to Doğa College.
Also, these centrally located apartments are 15 minutes to Ortaköy Ferry Terminal and Beşiktaş, 20 minutes to Fatih Sultan Mehmet Bridge, Göztepe, Şişli and Taksim, 30 minutes to Zeytinburnu and Maslak, 40 minutes to Kemerburgaz and Şile, 10 minutes to Kadıköy, 25 minutes to Anadolu Hisarı.
Nearest Educational Facilities
Doğa College, Acıbadem İstek Vakfı Schools, Private Bilfen Üsküdar Science High School, Bilfen Çamlıca Primary School, Doğan College, British Life English School, Private Birey Basich High School, Üsküdar Üniversity, Marmara University and Fatih Sultan Mehmet Foundation University.
Nearest Health Institutions
Çağıner Hospital, Private Üsküdar Hospital Türk, Private Üsküdar Anadolu Hospital, Acıbadem Kadıköy Hospital, Private İstanbul Medipol Hospital, Acıbadem Altunizade Hospital, Academic Hospital, Başkent University İstanbul Hospital, Dünyagöz Eye Hospital and NB Kadıköy Hospital.
Nearest Shopping Malls
Akasya Acıbadem Shopping Mall, Tepe Nautilus Shopping Mall, Capitol Shopping Mall, Çetinkaya Shopping Mall and Cevahir Shopping Mall.
Üsküdar's most valuable project consists of 4 blocks, 120 commercial units and 169 apartments from 2+1 to 5+2 penthouses on 13.840 m² land area. The outer facade of the project is designed reflecting the style of Bosphorus mansions. This project draws attention to a combination of life, shopping, food, culture and arts, entertainment and work. This project has 30.000 m² shopping streets including cinema, cafe, restaurants, supermarket, 369 parking areas and 148 world branded shops.
The innovative and ecologically friendly project has a 4-floors social club with hotel comfort consisting of indoor & outdoor children's playgrounds (workshops and kids' library), event spaces, adult cafe, sauna, Turkish bath, fitness centre, spa, indoor swimming pool, hobby areas, multi-purpose play areas, restaurants and cafes. Also, there are indoor and outdoor car parking areas, elevator, meeting room, TV lounge room, 24/7 security camera system and security, water tank, lightning rod, housekeeping and technical services, generator, walking paths, ornamental pools and special designed garden.
Types of apartments
1 bedroom flats have a living room, an open-plan kitchen, a toilet and an en-suite bathroom.
2 bedroom flats have a living room, a separate or an open-plan kitchen, a bathroom, a dressing area and a balcony. (Some of the 2 bedroom flats have an en-suite bathroom and a laundry room.)
2 bedroom high garden flats.
3 bedroom flats have a living room, a separate kitchen, a bathroom, a toilet, an en-suite bathroom, a dressing room and a balcony.
4 bedroom flats have a living room, a separate kitchen, a bathroom, a toilet, an en-suite bathroom, a laundry room, a dressing room and 1 or 2 balconies.
4 bedroom high garden flats.
5 bedroom duplex flats have 2 living rooms, a separate kitchen, 2 bathrooms, a toilet 2 en-suite bathrooms, a dressing room, a laundry room and 3 terraces.
Contemporary architectured apartments equipped with the latest materials offer exclusive living spaces. Apartments in Uskudar for sale have a smart home system that allows you to remotely control all of your home's electronic systems. There is also a cloakroom, video intercom, central cable TV, satellite TV system infrastructure, wireless internet, fiber optic internet infrastructure, central heating system, kitchen appliances, water treatment system, central hot water, natural gas, shower cabin and steel door.
Please contact us for the payment plan and further information.
FEATURES
Air Conditioning
Apart Kitchen
Balcony
Bathtub
En-Suite Bathroom
Kitchen Appliances
Open-Plan Kitchen
Shower
Satellite TV
Car Park
Car Park (Closed)
Caretaker
Fitness
In A Complex
Lift
Sauna
Security 7/24
Security Camera
Turkish Bath
Beach (1-5 Km)
Beach Front
Sea View
Stores / Shopping Mall
West
East
North
South
North-West
North-East
South-West
South-East