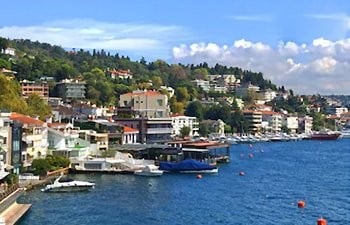 Apartments for Sale in Istanbul, Arnavutköy
Istanbul Homes ® offers apartments for sale in Arnavutköy. You can easily buy your dream home in this fast-growing location in Istanbul. Istanbul Homes will make the property purchasing process easy and smooth for you.
A Rapidly Growing District of Istanbul: Arnavutköy
Arnavutköy is a rapidly growing district of Istanbul which is located very close to the new Istanbul Airport. With the new projects and thanks to the new Istanbul Airport, not only the Arnavutköy area but also all neighboring areas are developing day by day. Arnavutköy is in the middle of new potential attraction points in Istanbul. Nowadays, real estate investors are examining the most profitable investment options in the area. Arnavutköy apartments for sale gained great value in 2020, and the property prices continue to rise in the area. This makes it very profitable to buy a flat in Istanbul Arnavutköy when the potential value increase in the upcoming years is considered.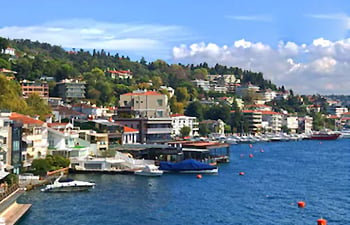 The Istanbul Canal project is the most important development in the Arnavutköy area. The project is planned to connect the Black Sea to the Sea of Marmara and so to the Aegean and Mediterranean seas. The Arnavutköy area will be affected positively by the project. When the project map is considered, the Arnavutköy area will take shape as an island. It is surely beyond the doubt that this will add great value to all properties in Arnavutköy. Most probably, the Arnavutköy area will be one of the most favorite locations in Istanbul as the project is completed. For this reason, many investors would like to buy an apartment in Istanbul Arnavutköy.
Today, flats in Arnavutköy for sale are one of the most profitable real estate investment instruments in Istanbul. Surely, buying an apartment in such a fast-growing region will be profitable and both domestic and international real estate investors have seen this opportunity and want to grab the chance. As the leading real estate company in Turkey, Istanbul Homes offers a smooth property purchasing process with "Zero Failure" and "Best Price" guarantees. You can buy an apartment in Arnavutköy without any disputes and join our thousands of happy customers. As we assist our clients throughout the buying process and later, we will be there for you anytime you need, even after years of your purchase.
Further Information
Istanbul Homes real estate agency offers all kinds of properties for sale in Arnavutköy; apartments, villas, commercial properties, and lands. If you want to buy your dream home in Istanbul, or want to make a profitable investment, call us today for more information or to arrange a viewing tour.