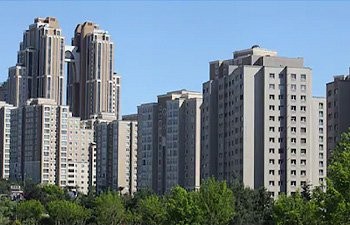 Apartments for Sale in Istanbul Ataşehir
Istanbul Homes offers apartments for sale in Istanbul, Ataşehir. Buy your dream apartment in Ataşehir and live a life full of megacity amenities. Besides apartments, you can find all types of properties for sale in Ataşehir in our portfolio.
Ataşehir Apartments for Sale in Istanbul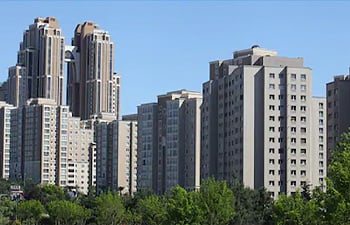 Ataşehir is one of the most favorite districts of Istanbul, located on the Asian side of the city. Ataşehir district is home to hundreds of thousands of residents. Residents of Istanbul prefer this area since it offers a better family life when compared to the European side of the city. All amenities one would need for daily life can be found nearby including government schools and preeminent private schools, healthcare facilities, parks, malls, etc. You can live a peaceful life in Ataşehir and at the same time reach all amenities of the megacity easily. All other districts in the Asian part of Istanbul and favorite locations on the European side are easily accessible from Ataşehir. These features of the district make it very attractive for the residents of Istanbul.
Ataşehir is important for the business world, too. There are many business offices, malls, and the headquarters of market-leading companies. This also affects the prices of Ataşehir apartments for sale besides the commercial properties. Because living close to your workplace is a great advantage in such a huge city.
Ataşehir is one of the most attractive locations in Istanbul in terms of investment, both for domestic and international investors. This area still grows rapidly and new projects are being carried out in the area. Flats in Ataşehir for sale gain great value every day. If you buy an apartment in Istanbul Ataşehir, you can be 100% sure that you will make a great profit in a very short time. You can make a good profit by renting out your apartment in Ataşehir or by reselling it after some time. These two options are the most recommended ways of making a profit when you buy a flat in Istanbul Ataşehir.
You can easily buy your dream home or make a profitable investment in Ataşehir through Istanbul Homes. Our team of local property experts will make your property purchasing process easy, swift, and smooth. You will get the best apartments in Ataşehir at the best possible prices thanks to Istanbul Homes.
Further Information
Contact us today to arrange viewings and get more information about all kinds of properties for sale in Istanbul, Ataşehir; apartments, villas, commercial properties, and lands.