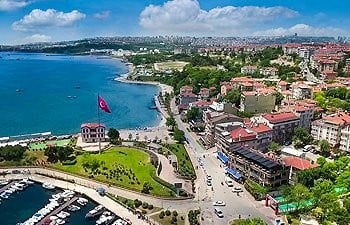 Apartments for Sale in Istanbul Avcılar
Istanbul Homes offers flats in Avcılar for sale. Besides, we have all kinds of properties for sale in Avcılar in our portfolio. You will experience a smooth buying process thanks to our professional team's devoted work.
From Past to Today: Apartments for Sale in Avcılar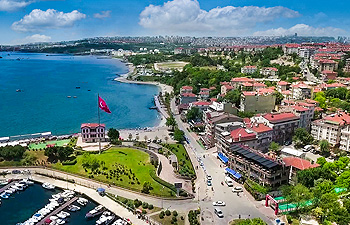 Avcılar has been an important location throughout history since the district is located in the middle of the connection points of Europe and Asia. As there were plenty of prey animals in the area in certain seasons, the area was named as Avcılar by Turks, which means "hunters" in English. Avcılar was important for states, armies, and traders as a transit point in the past. Today's Avcilar district is home to thousands of residences, industrial enterprises, and business offices. Besides, the Ambarlı seaport contributes a lot to the economic activities in the region. In addition to schools, medical centers, and divergent daily amenities in the area, the Istanbul University Avcılar campus also plays an important role for the district.
In the 1970s, the Avcılar area started to develop, and today, it continues to develop. The area became a center of interest for the residents of Istanbul and investors from all over the world. Domestic and international real estate investors have invested in this area with good returns on their investments. Apartments for sale in Avcılar, Istanbul are in high demand since the properties offer many facilities to their residents. In the past, apartment buildings used to offer nothing more than elevators and small gardens. Today, as the people's perception of constructions has changed and residents expect more facilities for their daily lives, Avcılar apartments for sale offer many great facilities such as swimming pools, indoor car parks, security staff, and nicely designed gardens. For this reason, a family prefers to buy a flat in Istanbul Avcilar for a good and comfortable life while investors take these opportunities to make profitable investments.
As the leading real estate company in Turkey, Istanbul Homes makes all the difference in property purchasing in Turkey particularly for foreign real estate buyers. Our agents speak your mother tongue and we assist our clients at every step of buying a property in Turkey. No one can understand your expectations better than who speaks your language and knows your culture. We know how complicated it may seem to buy a property in Turkey as a foreigner. Nevertheless, our professional service makes it a comfortable process for our clients.
Further Information
If you want to buy a flat in Istanbul Avcılar, contact us now to arrange viewings and for detailed information. Istanbul Homes also offers all other types of real estate for sale in Istanbul Avcılar.